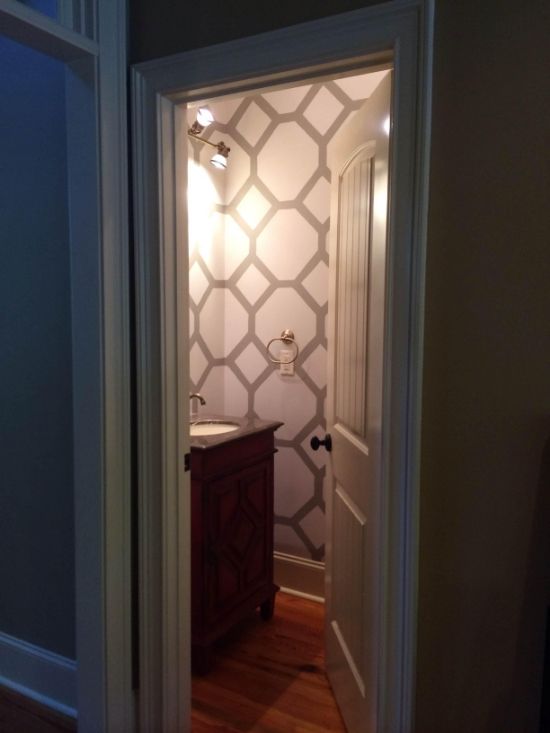 Anyway, we ended up doing these strip
es in

SW6219 Rain and SW6218 Tradewind.
I loved the color combination - it was soothing and serene.
I always suggest picking two colors close, if not next to each other, on the color wheel, to get a nice tone on tone combo. The result is always eye-catching but calm.
My apologies for the pixelated photos. We are still having internet issues! For some reason, the wifi will connect to the computers fine, but my phone will not connect to it. It's really odd. So, I couldn't upload them from my phone to photo bucket. Oh well, hopefully it'll get straightened out soon.