Atlanta was hit with a snowstorm on Tuesday, and we had a beautiful dusting of a couple inches of snow all over. It was so nice! It's starting to melt a little now, (still mostly there though!) but it sure was beautiful. Yesterday, everyone was kind of stuck indoors and not able to drive. From what I hear, roads are getting better, but still not back to normal completely.
anyway, I thought I'd share some snow photos!
max in the snow! I mean, you know I had to take 1000 photos of Max enjoying his first snow.
He was hesitant at first, but then jumped in like a champ.
here's our house enjoying its first snow, too. :)
my friend came over, and jordans brother was here, so it was a big dog party too. Here's all the dogs piled on my friend.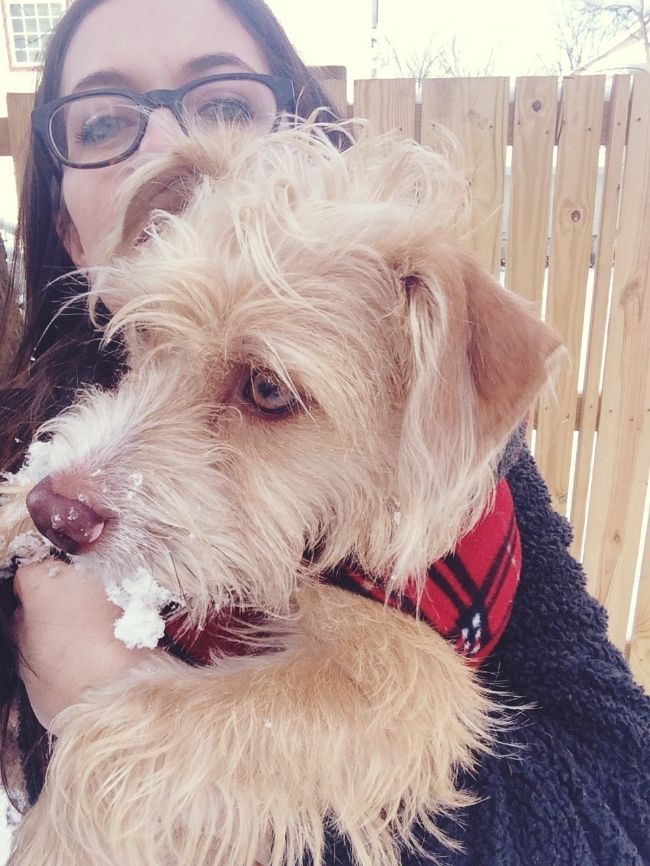 snow mustache. Couldn't get the kid out of the snow once he got in.
watching the snowfall out the window! I did this for hours. It's just so pretty and rare.
out our upstairs window!
It was a fun couple of days!