I have been getting the itch to change things in my space... all while trying to actually finish decorating it. Hah! We have been here over 6 months now, so I think it's ok. :)
Last night, I moved some accessories around in our living room and kitchen. I did this at the old condo a lot (If you've been reading a while, you remember). I think I'll always do it. Even as a little girl, I rearranged my bedroom furniture a lot. Anyway, I moved some art that was in the kitchen, into the living room, and some accessories that were on the bookshelves, onto the little console in our entry way. Things like this make me happy, and they're completely free, so why not.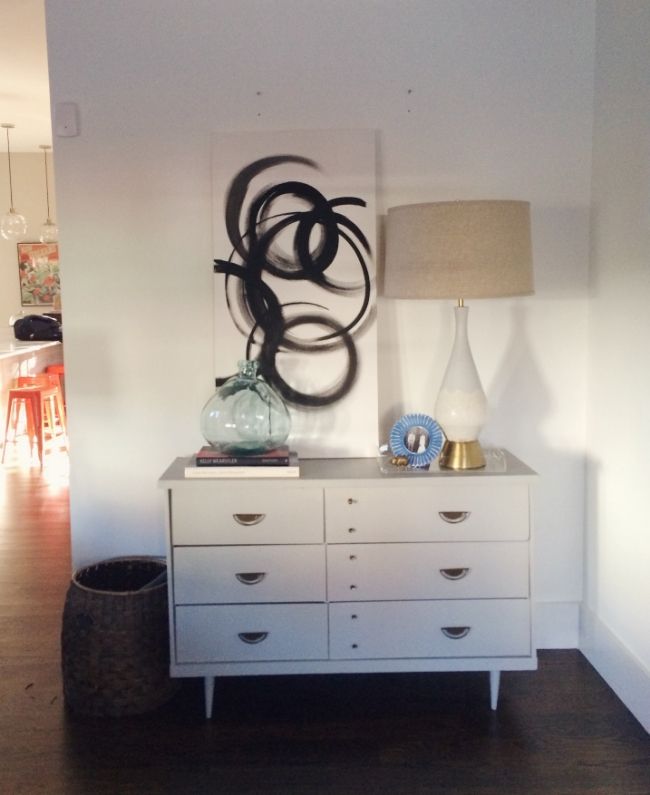 It's asymmetrical compared to how it used to be, but I wanted a little change. It probably won't stay like this forever, but it was a good change for now.
I know there are still screws and holes in the top over the painting -- unfortunately the two panel paintings that go together wouldn't hang on the existing hardware, so I'm going to have to re-do that, if I decide to keep the art here. I'm feeling it out with propping it for now.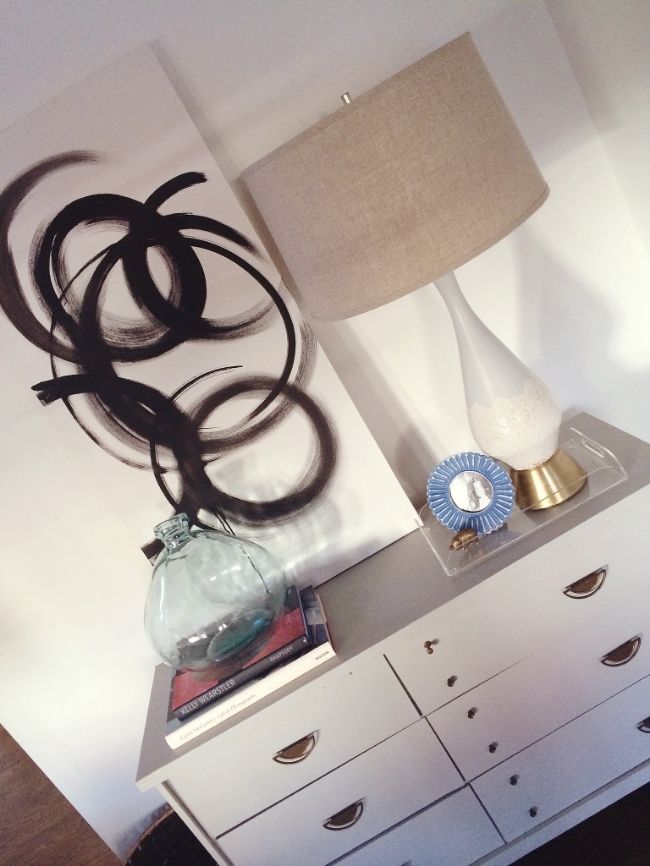 I moved those big seaglass-ish jugs from the kitchen table to the living room. So, the other one got propped next to a side table, and I'm loving the way the greenish glass looks with the gold table.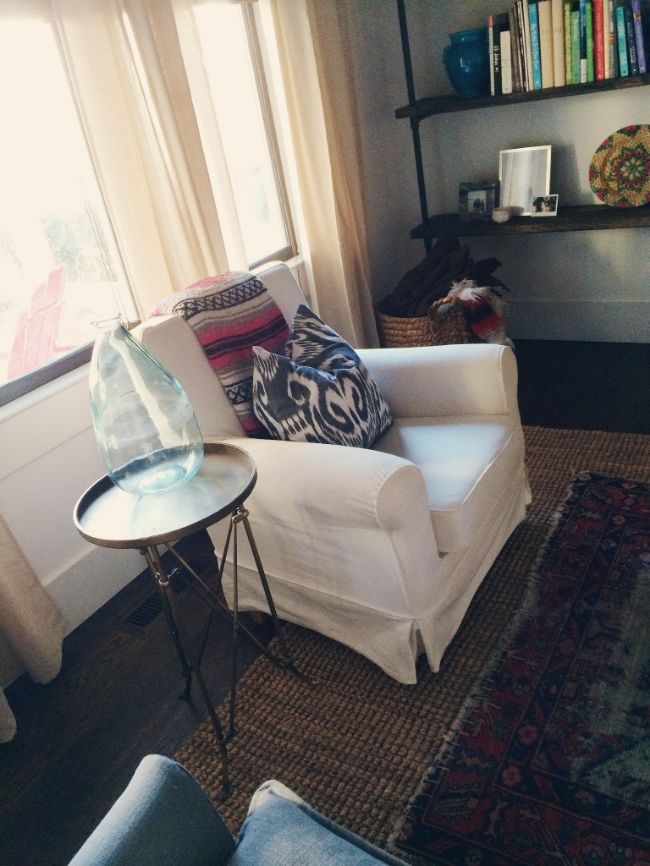 (it looks super dirty inside here... but not in real life? weird)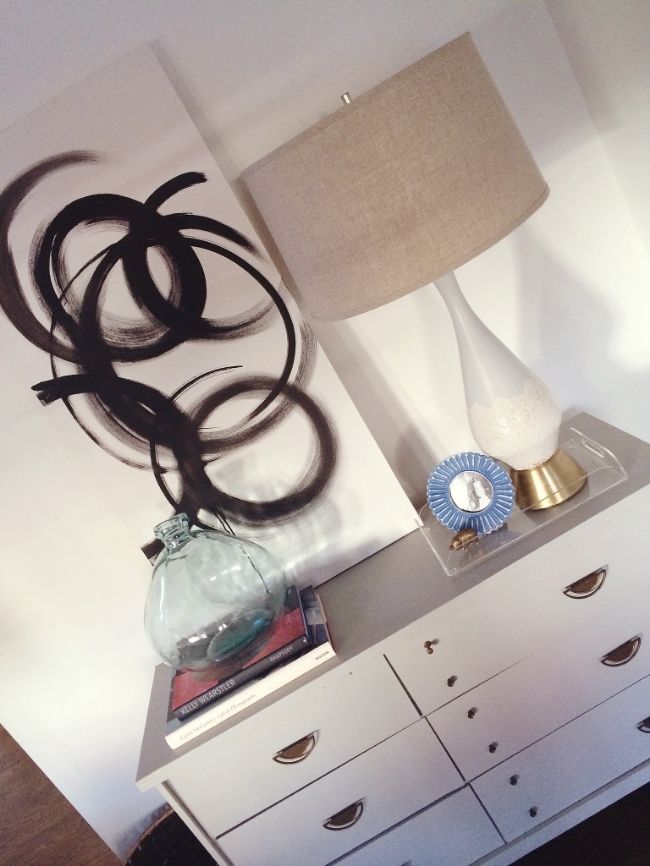 That lamp is one of my favorite things in my house. I got it at Highland Row Antiques a while back, when I was decorating the studio. A couple years ago. This is what it looked like: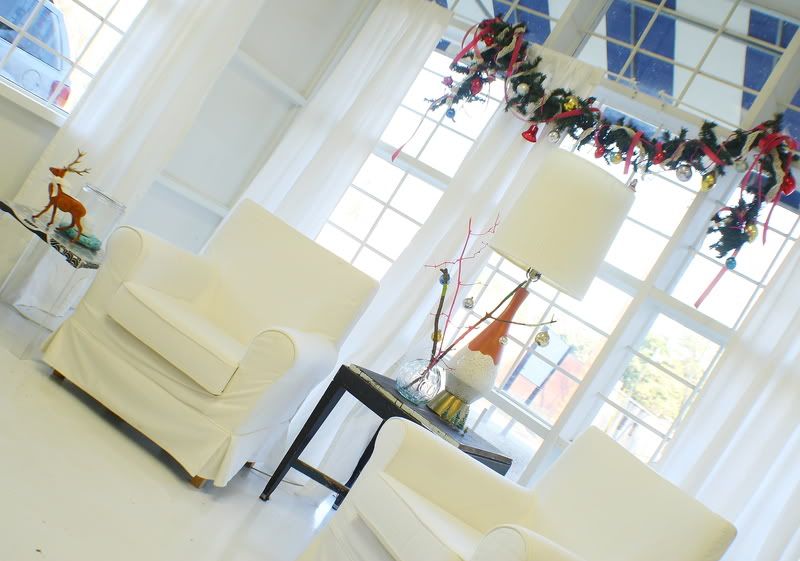 (it's depressing how cute the studio used to be. It's so utilitarian now, it's not even funny. I need to repaint the floors white, if I can ever get all the furniture out at once :/ )
I painted the orange part a light gray a few months ago and added that giant shade from Scott's. I love it so much now!
Anyway, just thought I'd share a little mid-week decorating fun. Have a great Wednesday.