Hey all,
Just thought I'd share some miscellanea from my world. It's supposed to snow today in Georgia, so everyones gearing up for a snow day, but I still have work to be done! I'm working on three canvas works this week - phew! It might not seem like a lot, but those things take time. I'm also doing some gilding on some trim work. It's all fun stuff, and I love working at the studio/home.
Anyway.. here are some photos from my life lately.
this is one of the paintings I'm working on Jackson Pollack inspired. So many layers! It's really fun, though, experimenting with splatter paint techniques and adding water to and taking water away from my paint to create different types of splatter.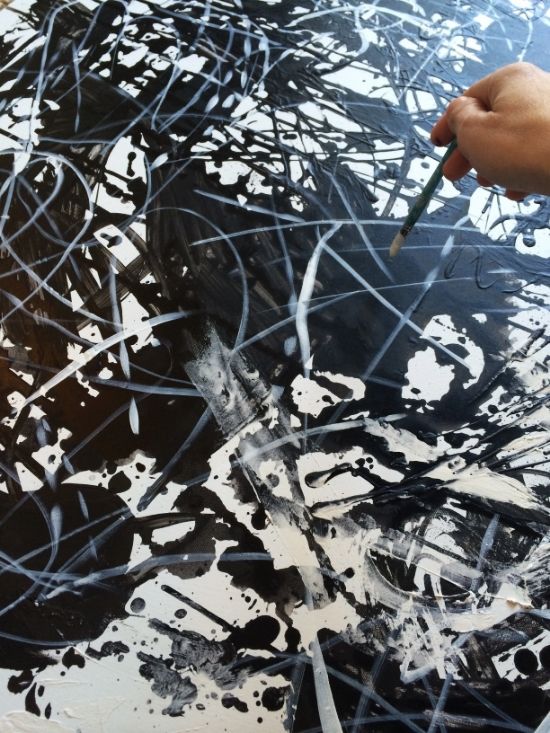 this painting is actually for the office that the other
music artwork
is going in. I love it with the tight contrast of the more precise artwork. This canvas is 48"x48". BIG.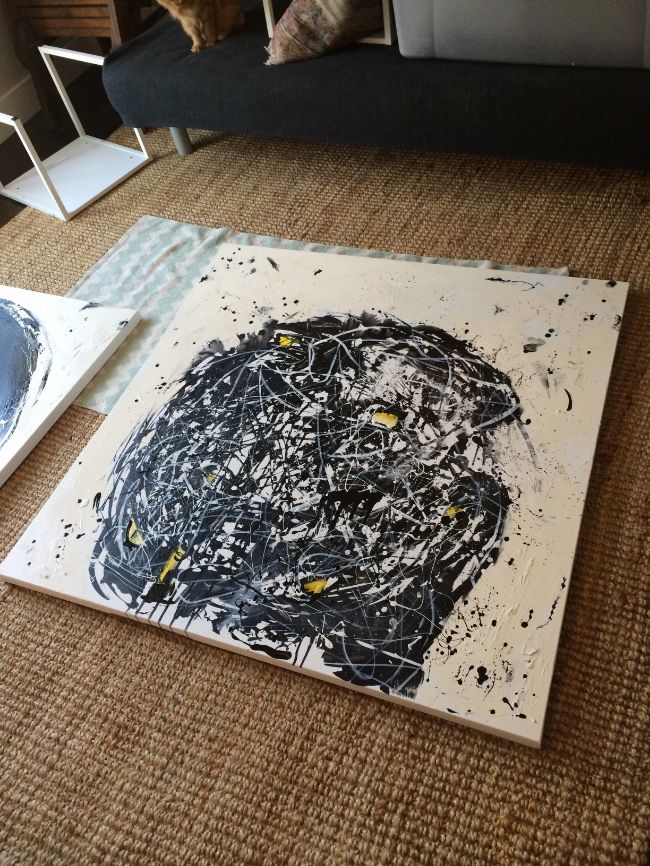 it's not done, but this is where I was at late yesterday afternoon. I know everyone always makes fun of artwork like this, but I will say that it is always a challenge to do abstracts. To me, it's much harder than the other types of drawings and paintings that are very precise. There's something about getting the right balance with abstracts that is the hardest. To make it pleasing to the eye without being an exact rendering of something in nature that is already there. You are creating something (an image) that is completely new - not copying.
and taking things in a completely different turn, I did this little plaque for a client last week. I painted her childhood dresser and mirror, which is now going to go into her grand daughter's bedroom. She asked me to do that exact text , and create something that could hang from one of the drawers. I cut the heart out with my saw out of a piece of thinnish wood, then painted it with the dresser colors.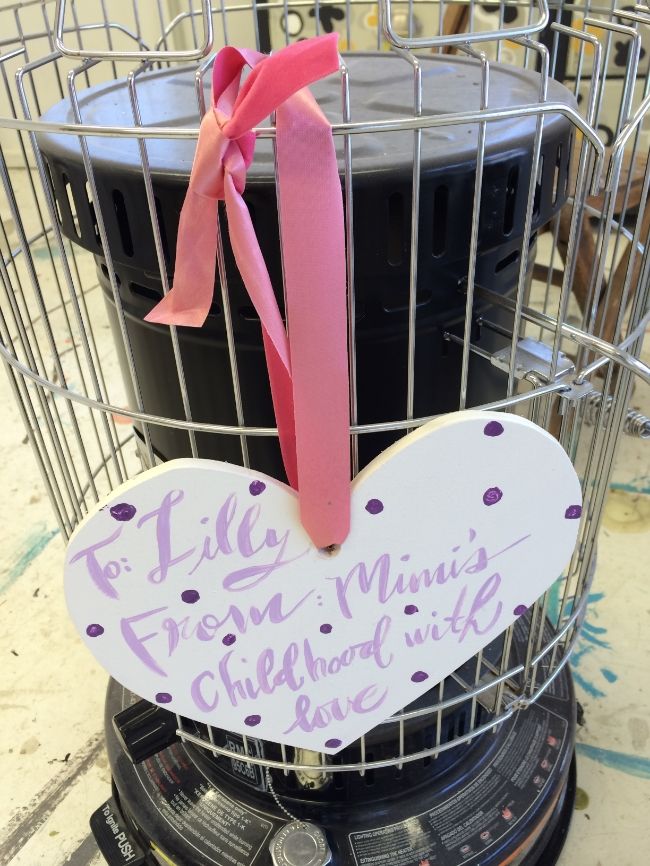 Here's the dresser:
I replaced the hardware with little hand painted knobs. Lilly, the grand daughter, said her favorite colors are orange and purple, so I created the little lilac/plum/orange polka dot pattern on the knobs for her.
fun stuff!
and speaking of dressers, this is another dresser that I painted last week.. just a detail shot, I don't have a good one of the whole thing yet: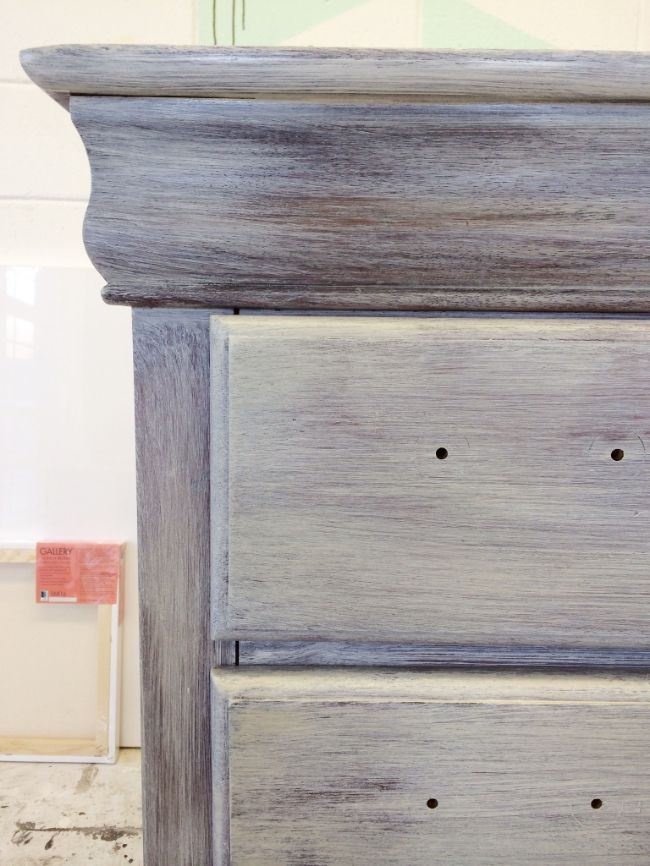 It's a gray wash technique.
I guess that's about it for now. Hope all are staying warm! BRR.