I recently found a really cool, long rug for our kitchen. It was just a surprise purchase--I was working in Marietta (A suburb of Atlanta), and happened to stop in a huge antique mall after work. The place was giant, and was mostly very antiquey-antiques. Read: not my style. But, in the back, I came across this long (11 feet by 4 feet or so) rug, for only $175. It's vintage, and has some wear, but that's how I like my rugs. I had a hunch it would fit perfectly in our kitchen, and bought it even though I hadn't measured yet.
I'd been wanting a longer rug to put in the kitchen, and I'm so glad I found this gem. I've been on a lucky rug kick!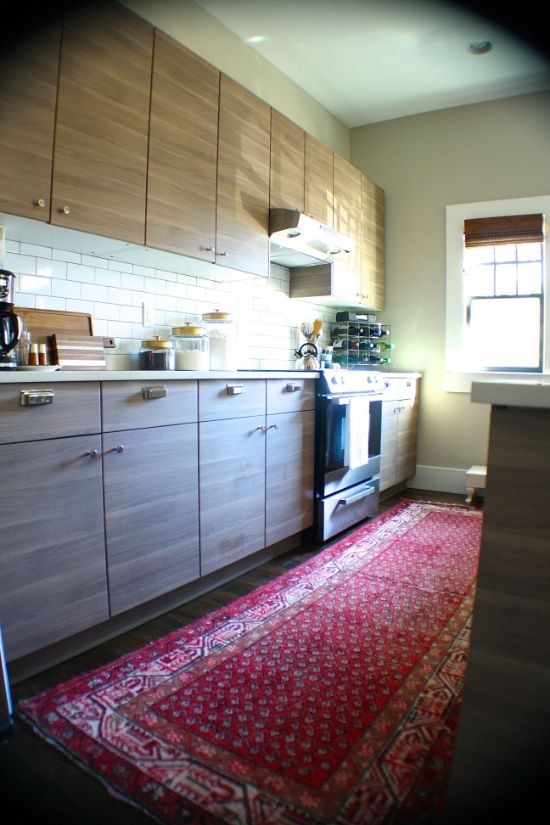 I love the colors and shapes in it, and it's good quality, too, which is always nice.
(ignore the dust bunnies!)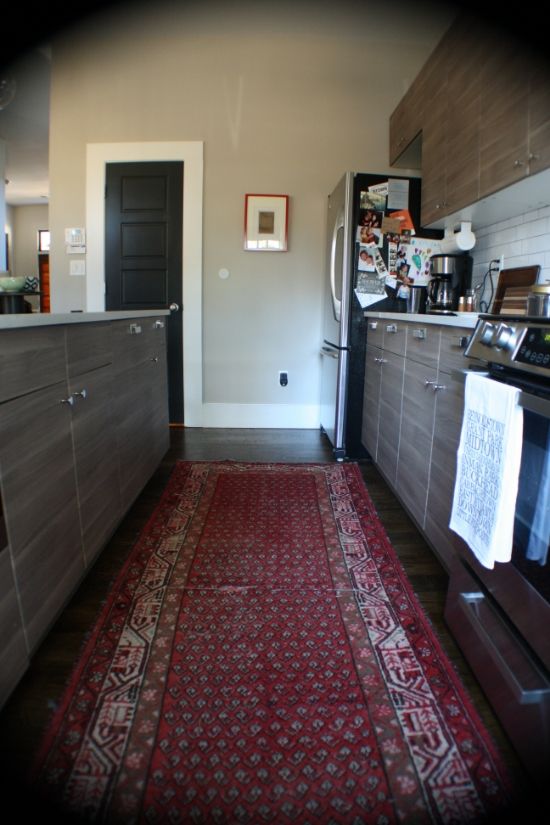 perfect length and width!
I like how it peeks out a little and I can see it from the dining area.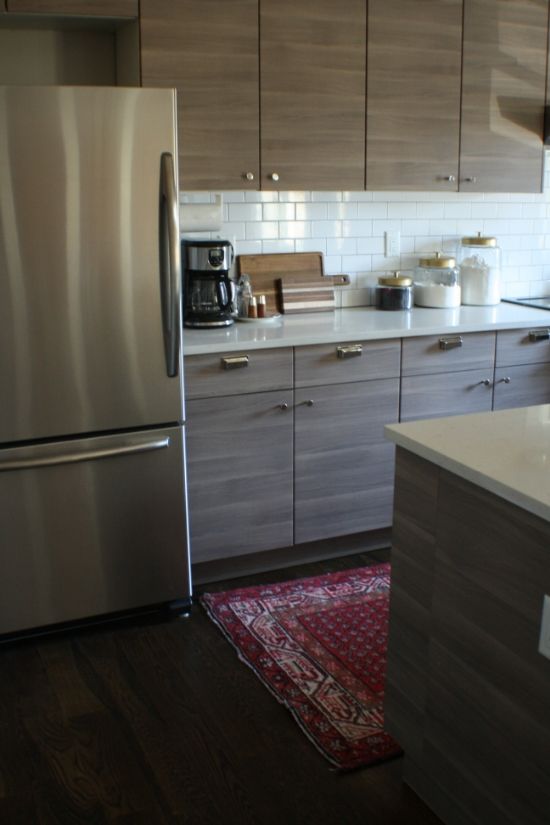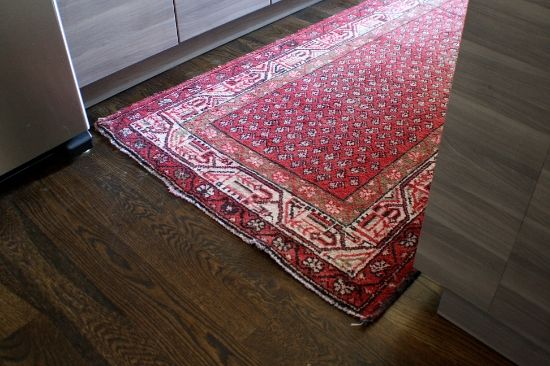 Now don't you think it'll look even better with white cabinets? ;)