Hi!
Our internet is finally working in the morning... amazing. For some reason, it's been on and off (mainly off) the past week. A lot of people in our neighborhood are having the same problem, so I'm just waiting for it to be fixed permanently. Frustrating, because I haven't been able to blog and email as often as I would like. But, it's working this morning, so here I am!
Anyway, I wanted to get some advice from you guys on my house. I am planning some stuff for 2014, and two things that definitely will be accomplished are finishing decorating our bedroom, and getting curtains hung in the living room and our bathroom.
First, I wanted to talk about our bedroom: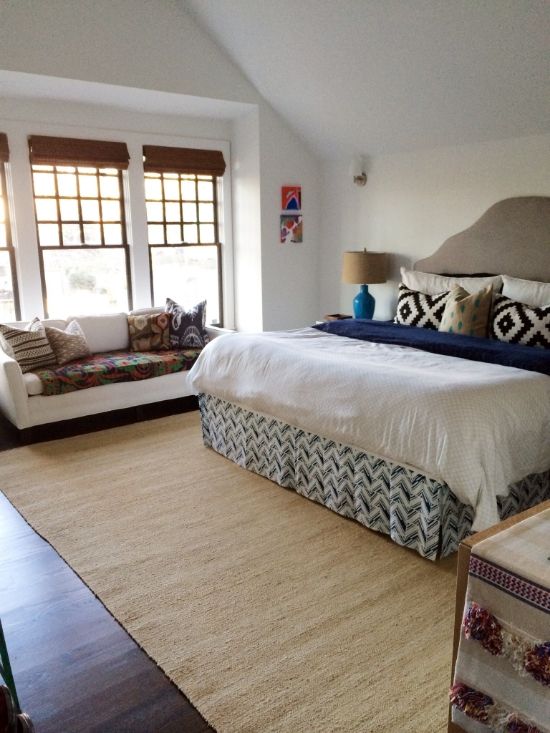 It's getting better, but it's far from done. When we moved in, I had most of the rooms in our house painted either white or gray. I figured if I wanted to change them down the road, those were easy colors to go from. Now, I'm considering painting our bedroom. The problem is that the lines are so crazy in here. We have the high ceilings, (definitely not complaining, just something to consider) so I' m remembering that in the decision. You can see here, that it arches up pretty high to a peak, and does that on both sides of the room.
Anyway, I'm considering going with a dark charcoal-blue-black. Kind of like my old room?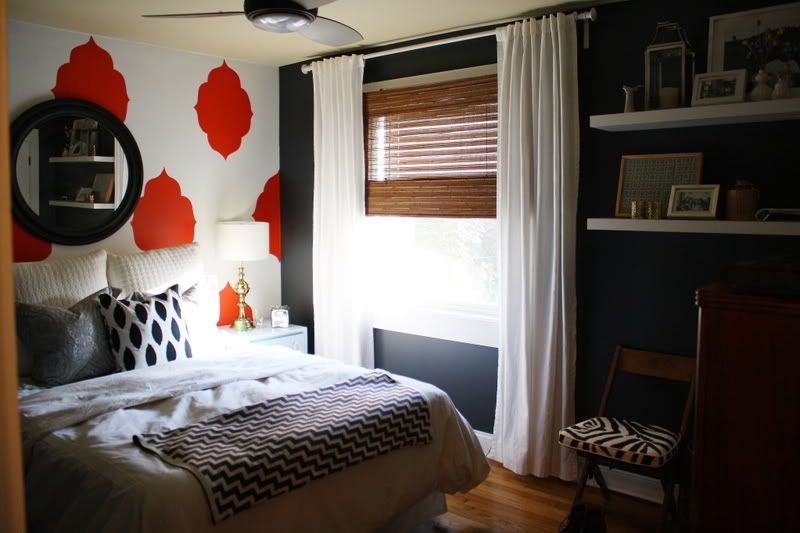 Here's a photo of the front of the bed-wall.
I'm just thinking all the white might be too much white. What do you guys think? I was also thinking of painting the little window nook another color... like a bright blue or something? A cobalt-y shade. This is my blue phase, I guess. It might not be big enough to make a difference though. Anyway, I wanted you guys to weigh in!
I could do something different on the bed-wall, but now I'm thinking it's too small to be an accent wall. Hmmm...
let me know what you think!