If you follow me on Instagram (@kristenfountaindavis) you will know that last week, I worked non-stop on 9 different renderings of various bands' cover art for albums. My client in Florida asked me to do these all in Black and white, except for the one that has gold on it. I took out the bands names and most text, so that they could frame them and hang them in a doctors office. It was just what I needed -- a break from the regular old painting life that I have come to know. I had a lot of fun doing these...
Here are all of them together, taped up in my office.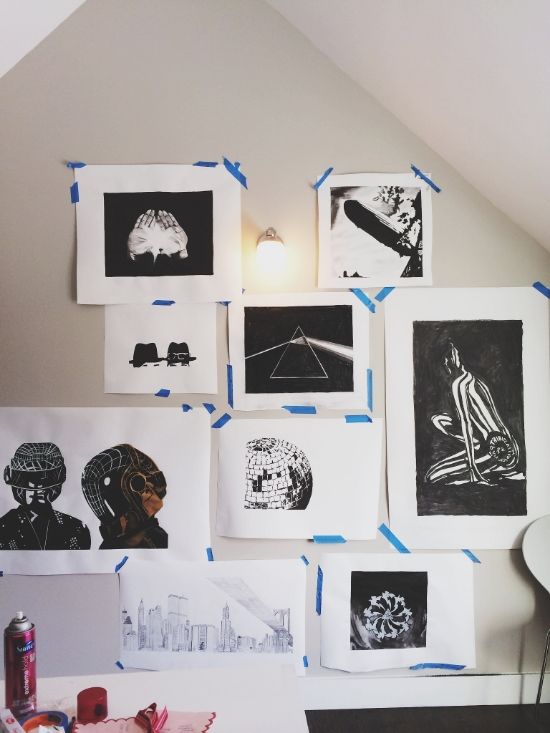 Daft Punk
Pink Floyd
Led Zepplin
A Tribe Called Quest
Soundgarden
Run DMC
Jay Z
LCD Soundsystem
Beastie Boys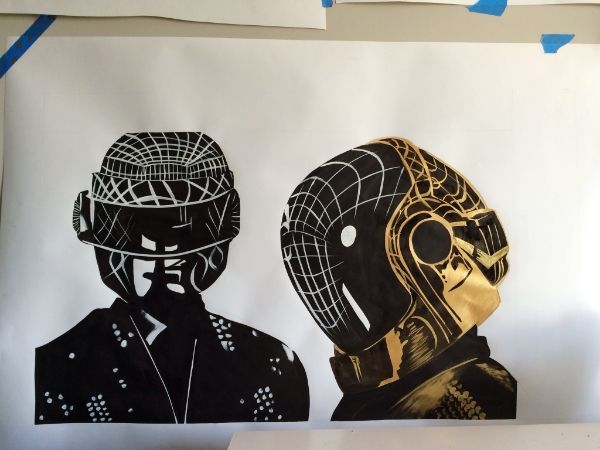 This one ended up being my favorite -- Daft Punk. It was the one that included metallic accents. I used a Golden paint for the gold, and I love that paint. Its perfect. I did this one with sumi ink and the Golden paint, and some acrylic white paint. I had no idea, going in, how I was going to do this one. The original Daft Punk artwork is clearly a photo that has been enhanced a bit, so I was thinking... how the heck am I going to pull it off with paint or pencil? But, I'm glad I figured it out and it worked out well, I think. It's large too - something like 30 by 38 or so? I think it'll make such an impact in the space. I can't wait to see all of these framed!
classic Led Zepplin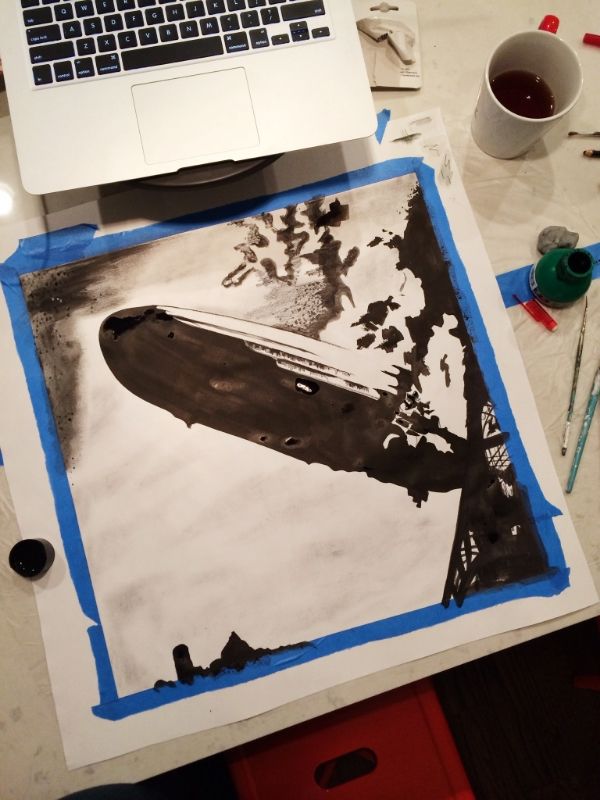 I would take photos of the drawings, then email them to my clients and they'd get back to me. It was fun, but intense! Our entire kitchen peninsula was covered in my art and supplies - Jordan's a trooper.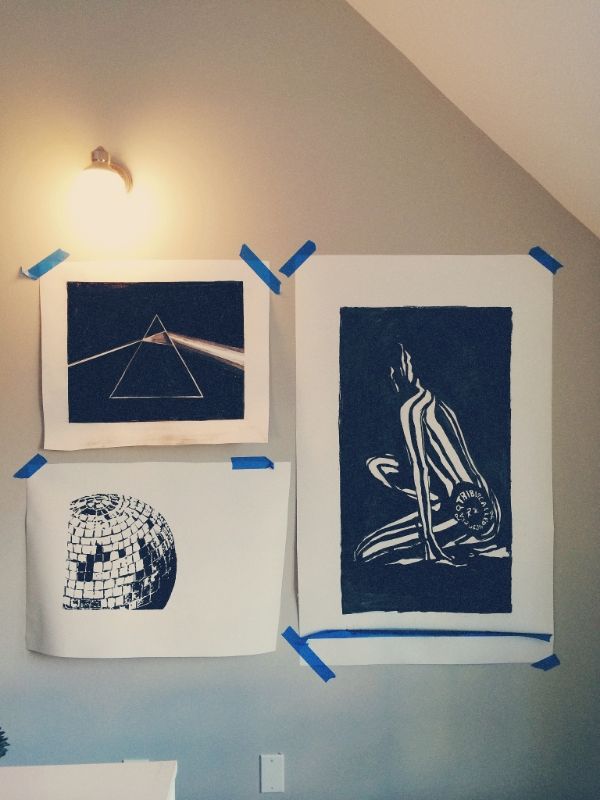 the firs three I did - Pink Floyd, Tribe, and LCD sound system. I also really liked the Tribe one, (all the way to the right here) which I did in charcoal. It was really textural, and huge.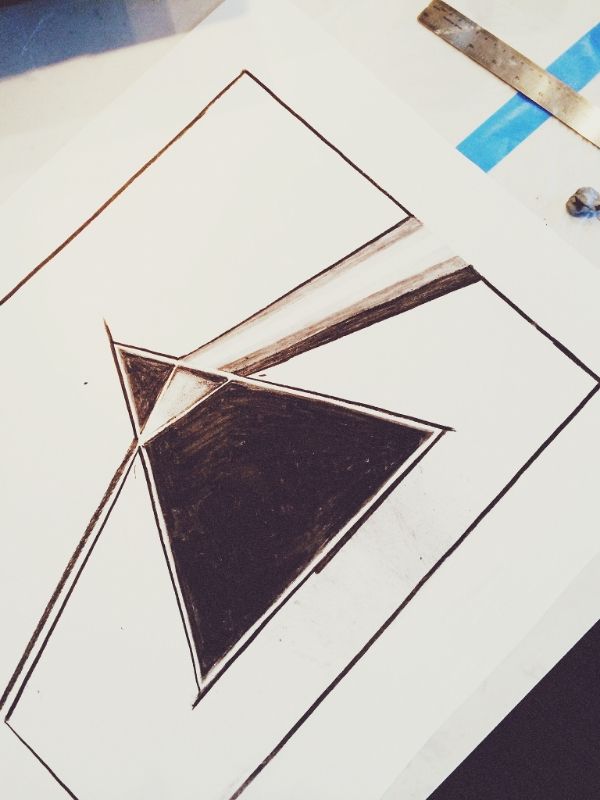 pink floyd, in the works. Lots of lines, baby.
Anyway, I took "good" photos of these with my nice camera, so you might be seeing more posts about them in the future. Just thought I'd give you guys a little iPhone tour of what I did last week, since it was fun, different, and a break from my norm.

___



happy MLK day - what a wonderful man. I'm really enjoying all the quotes from him I'm seeing pop up on various social media. What an inspiration.