... so sad. It was one of my favorite Christmas/holiday seasons in a really long time, and I'm really sad it's over! Our internet has been spotty the past three days (Comcast!), so I was going to post earlier, but couldn't.
We had a great Christmas and New Year's, and even though I do enjoy getting back into the routine of daily life, it's a little sad for everything to be over? I had the Sunday blues in a major way yesterday, and really had to force myself to snap out of it. January is going to be very busy for me, work-wise, but I took on a very cool project, so I'm trying to look at the bright side.
Here are a few pictures from our holidays, until I can get some pretty ones of decor-related things up! Oh! And Jordan got me a new computer for Christmas, so I can now blog easily. Yeeeeah.
Here's little Maxie in his new vest. :) It's kind of Christmasey, but I just got it the other day. We are experiencing really cold temperatures here in Atlanta today and tomorrow, and the past few days have been really cold. I thought he needed a little something extra for his playtime outside.
Doesn't he look cute?!
Jordan's dad's side of the family came to our house, which was really fun. In fact, I told Jordan I think that this year was extra nice because we had so many events at our new house. It makes me happy for everyone to come over.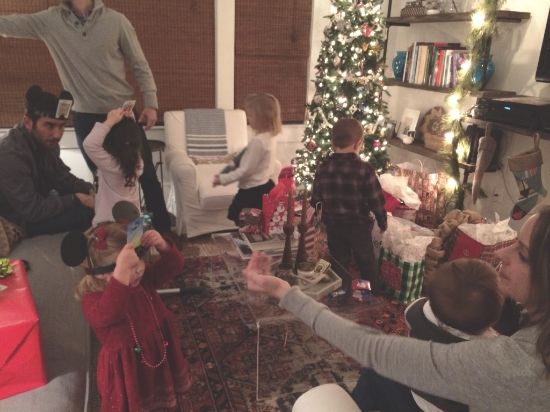 It's nice having everyone over, I love it.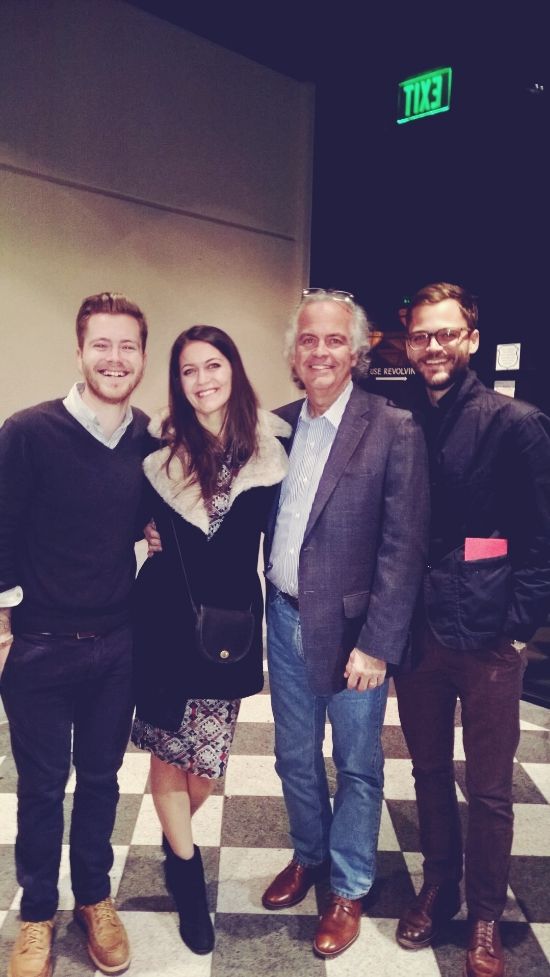 This is me and my brothers and my dad. This photo makes me sad because it was two nights before Christmas - the start of all of the holiday fun! Actually, its was the last day I blogged before Christmas break. Whoops. Anyway - we went to a nice dinner, and it was really great.
me and the tree. :)
I did do a little decor project during the holidays... I bought and recovered this cool chrome chairs I got at a vintage shop... before photo is on the left.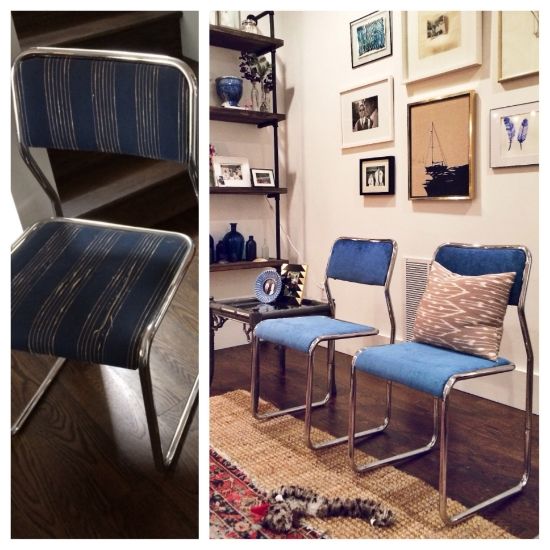 I love them now!
Alright, I'm off to paint at a client's. Be back soon with more...


(I actually wrote this post yesterday, but the photos were being weird. )