It has been a busy, busy week. This time of year always gets crazy for me, no matter what. Just thought I would drop in with a few photos from the week...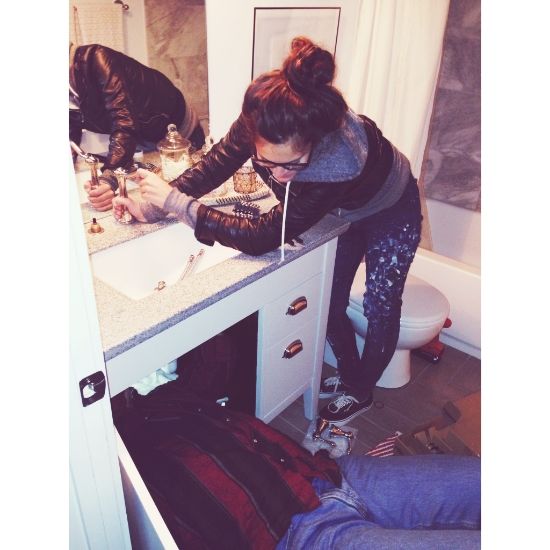 My dad changed out the faucet! Woo! I am super excited - it looks really good. That bathroom is already 100% better. The rug shipped on Tuesday, and I am now just on the lookout for a really fun, colorful shower curtain. (Which I'm having a hard time with. Most of them seem to be quite boring and every single one I find is blue and white, it seems?) Anyway, the faucet looks so good - maybe I will share pics tomorrow?! Depends on if I get home before dark tonight to take pictures :) Probably not!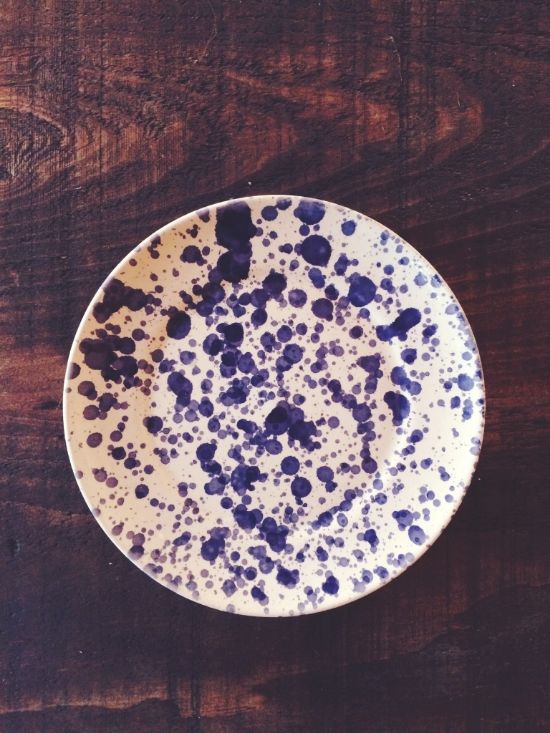 If you follow me on Instagram (username @kristenfountaindavis), you might have seen that I found this cool splatterware vintage plate at goodwill the other day. It was only 99 cents, and I am not sure if you can tell, but the background color is a pale peachy pink. It's so unique and cute!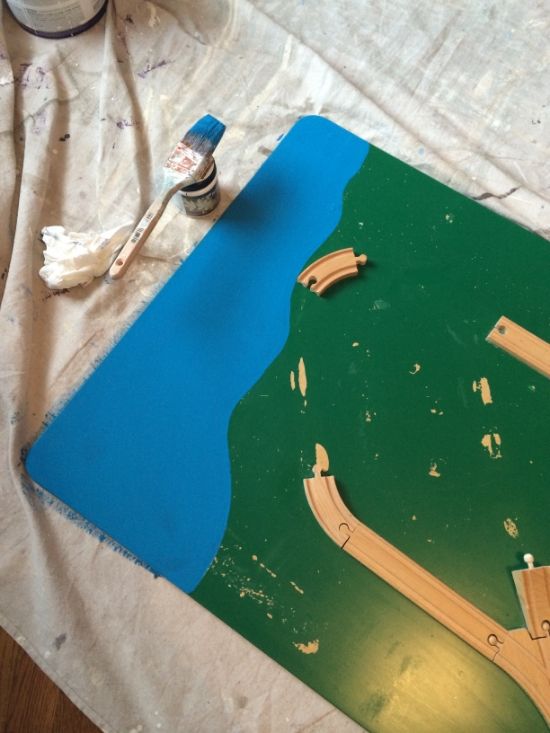 I touched up this Thomas the Train table for a client this week... the whole thing was really chippy, and since I was there painting other things, I did this for her too. It looks much better now!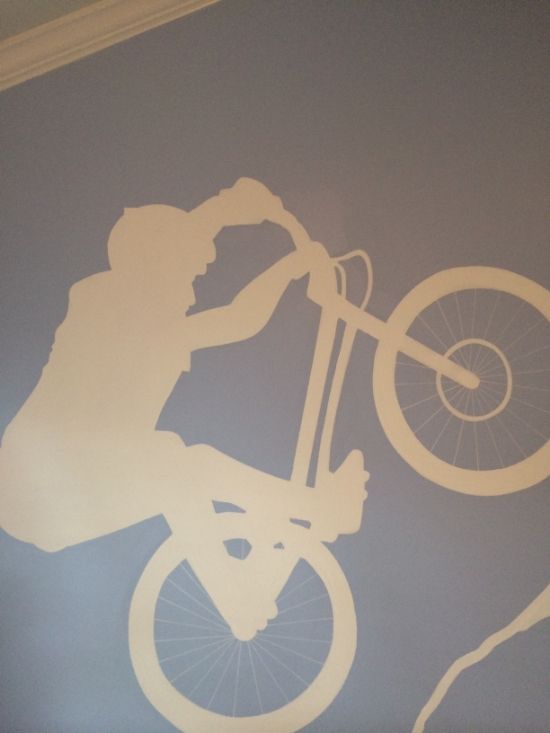 this is actually what I was painting for the little boy that the train table belongs to! Fun stuff. and three years ago, before he was born, I painted this in his nursery...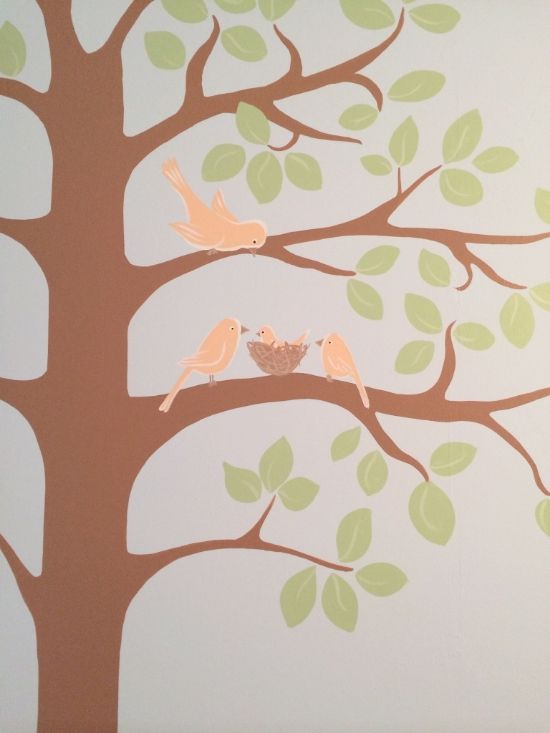 ... minus the one bird, to the right, looking on. He was added this week, because they are expanding from a family of three, to a family of 4, and they needed one more bird. The little boy will be moving out of his nursery here into the big boy room with the bike guy. The new baby will get to enjoy the birds, too :) Time flies! I can't believe it's been three years since I did that. Getting old, dude.
OK, that's all for now! I'm off to a studio pick up, then work, then another meeting. Ahhhh, craziness! have a great day... OH! And don't forget to enter my
Hello contest
...
CLICK HERE!
and then comment on the post below!