So, as promised, I have photos of the final look for the guest bathroom.
As I've said, I actually would love to change out the countertop in here to a cararra marble, or something similar, but it's not in the cards right now. So, all of the major changes have happened, and now I just have to finish accessorizing.
Here's what I've done:
- added towel rods and toilet paper holder
-switched out faucet
you can see the 'before' faucet in this photo: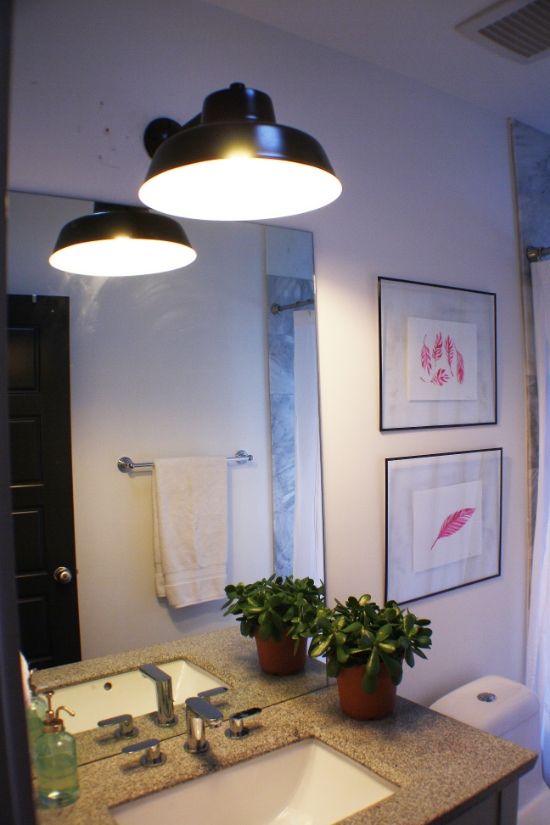 it was pretty modern, and not necessarily my style, so when Pfister offered to send me a faucet for some work I'd done for them, I happily accepted. (They also provided our awesome kitchen faucet! More on that later)
Thanks to my dad, once again, for switching out the faucets. He's the best!
here it is: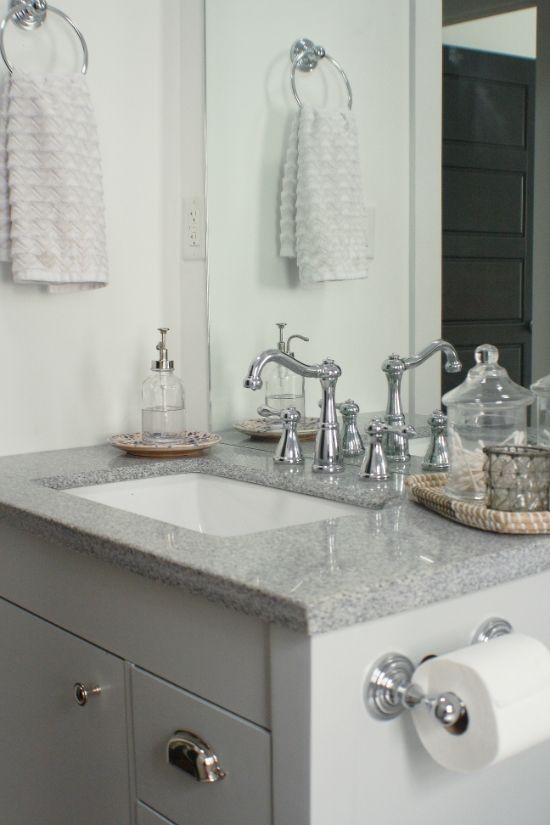 It's the
Marielle Widespread Bath Faucet
, and I think it's so pretty! Plus, I like that the neck of the faucet is a little higher than our old one -- it makes brushing your teeth and washing your face easier.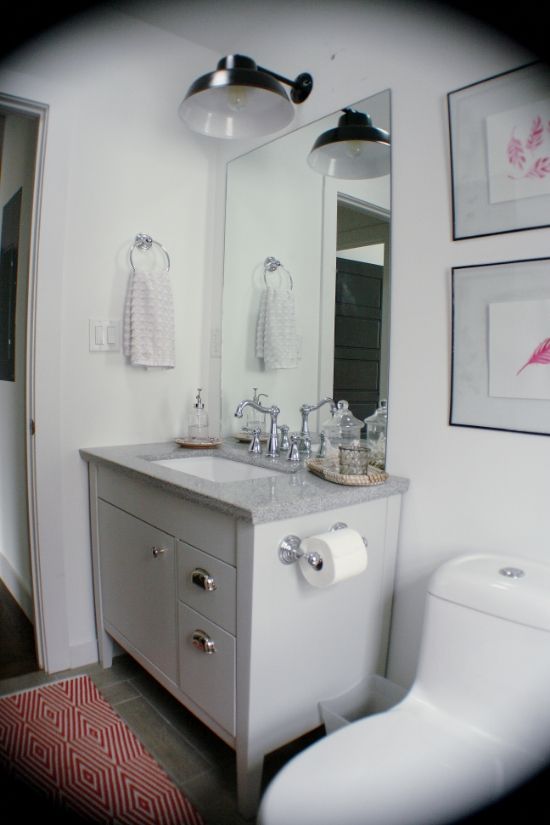 yeeeeh! Much better than before, right?!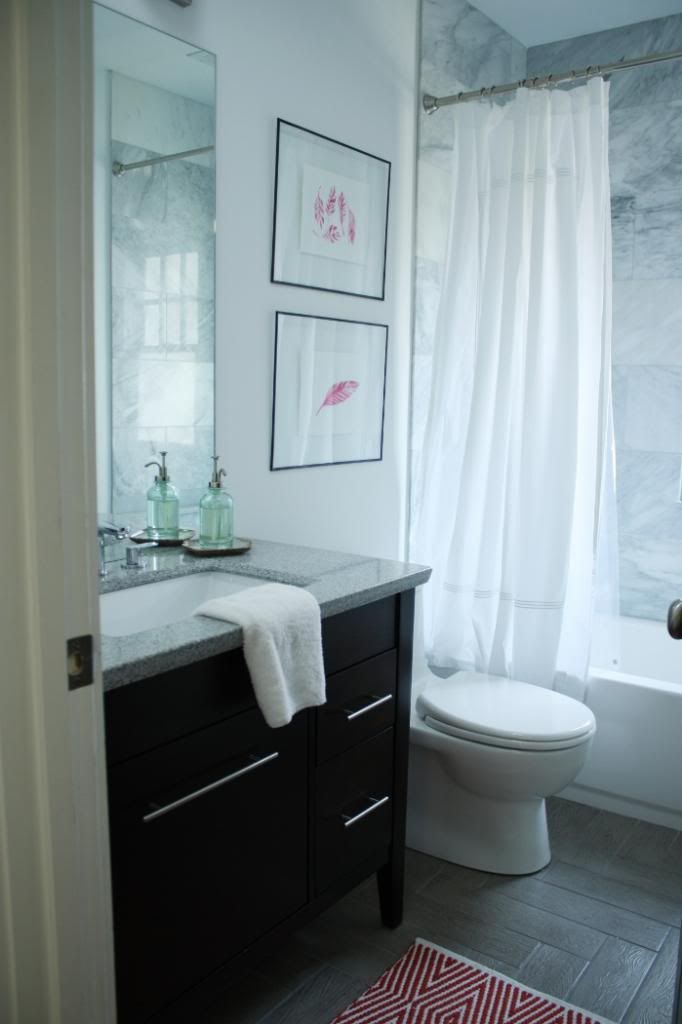 I'm really happy with it - I've just been going in there to look at stuff. Haha.
---
I hope you all have a great weekend. Don't forget to enter my "Hello" giveaway by
clicking HERE
!
and commenting here
.