Recently, I found this old frame at a thrift store for $1.99. I liked the bigger size of the frame, and I knew I could figure out something cool to do with it...
I think it's handmade...Anyway, I broke the glass more with a wrench, then dumped the glass in our trash... I was really careful! I removed the wooden piece, and did a little quick painting. It's now hanging in the guest bathroom.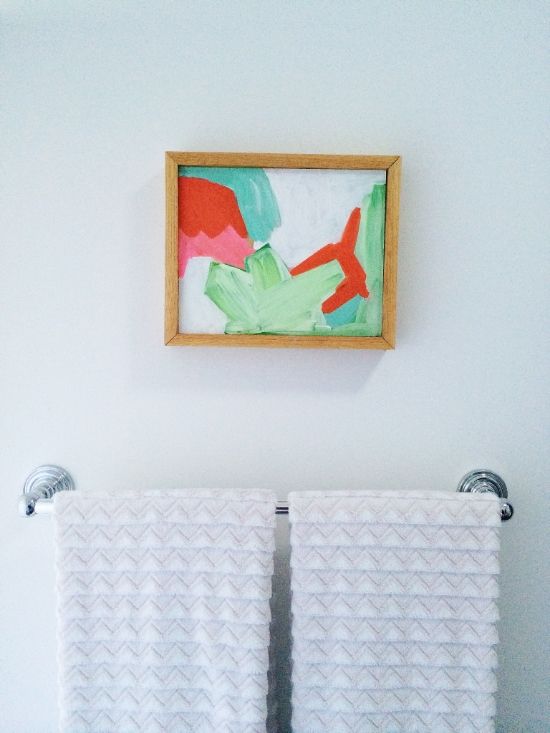 not bad for $1.99.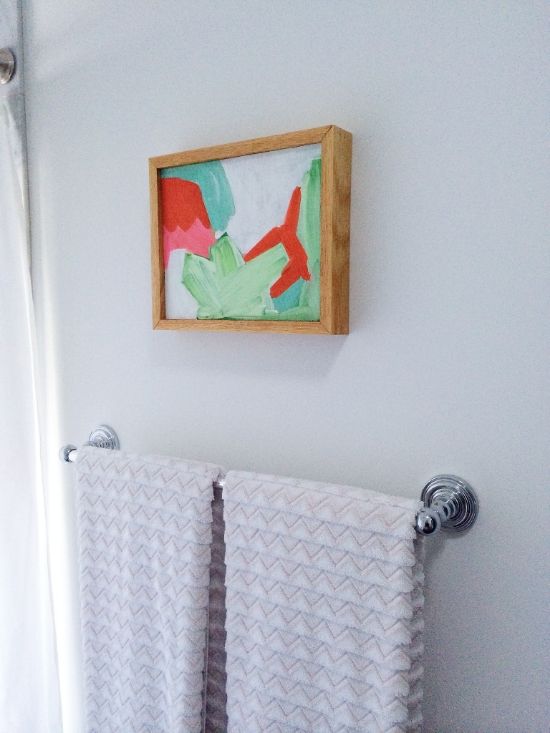 I like how the finishes turned out in here.