Hey!
Thanks for the great feedback on my curtains... so many great ideas, and I appreciate the links for other fabric resources, too. I'm still, however, undecided. Hah! I'm waiting for inspiration to strike... it usually does, if I wait a bit. If I get too hasty, usually I'll regret the decision. So wait, it is!
I thought I'd share with you guys a kitchen project I worked on last week. The house was new to my clients (my clients were actually moving in, as I was painting!), and they wanted to update the wooden island. The island was huge, and it made a big impact. We used Sherwin Williams Dorian Gray (an awesome gray) and I did a brownish/grayish dark glaze on just the bevels.
Here is a photo of what it looked like before I painted it:
And, now for the afters: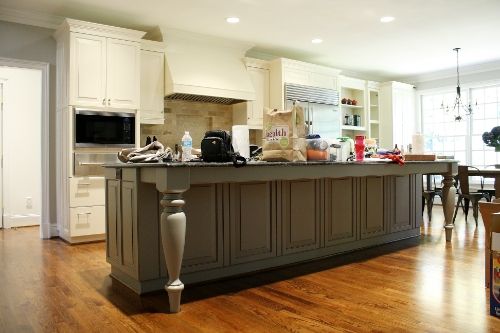 They also painted the walls the same color - major update huh? It's nice when youre able to do things like this that update a space with very little work/money involved. They didn't have to paint ALL the cabinets - just doing the island made a great difference.
up close:
Here's the other side:
(Like I said, they were literally moving in this day, so that's why there is stuff on the counters)
sometimes, people are curious about the smoothness of my finishes, because I don't spray cabinets. My technique is far less invasive, and the finish is super smooth. I'm very careful to not leave brush marks or smudges.
I took this photo for proof!
glazework shot!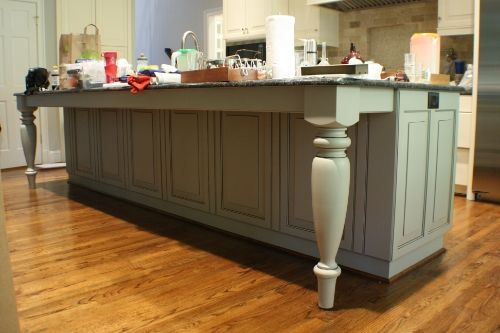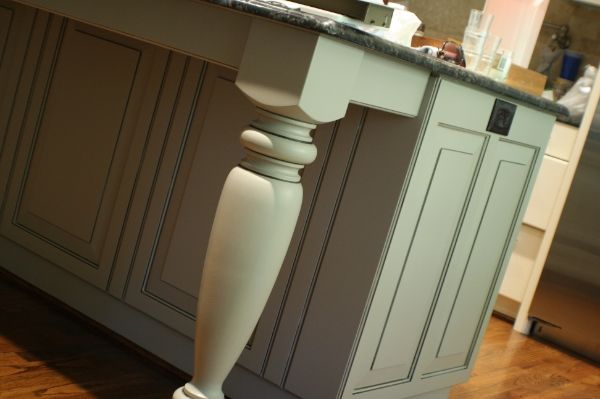 What do you think?