...it's what I do.
Yesterday, I got the tweaking bug and moved a bunch of things around in my house. It was after work. I came home with a bottle of gray spraypaint, and went to town.
First, I moved the lamps that were sitting on my console in the entry way to the console table that is in the dining area...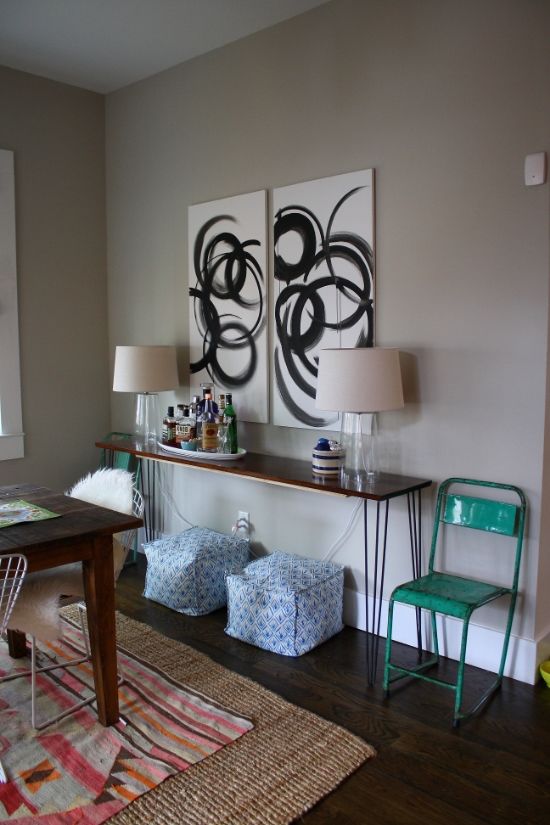 I'd been wanting lamps there, and I like the glass on top of the pretty wood. The table was a custom piece by
Jason Chance
, incase you are wondering. I also moved those green vintage chairs on either side of the table. I like symmetry, can you tell? Lamps, chairs, poufs, art... hah. I think the symmetry balances out some of my crazy colors up in my house.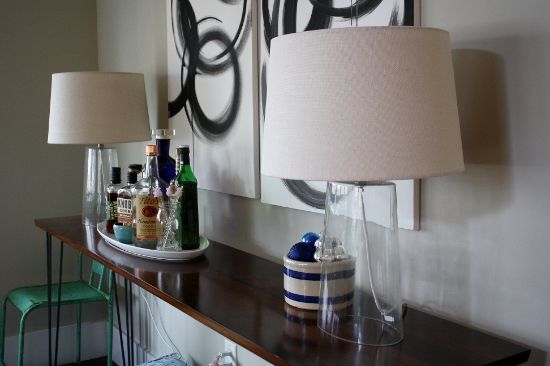 So, since I moved the lamps from in the entry way to the dining area, I needed lamps in the entry way, hence the bottle of gray spraypaint. It was Rustoleum brand from Lowe's and i love this shade of medium-dark gray! I sprayed two old Chinoiserie lamps that I had, and put some old shades on them. I think I might buy new shades for these - probably the linen ones like I bought for my upstairs lamp. But, these shades do until Im able to find new ones.
Anyway, here they are:
(and yes, I've already decorated for Christmas.)
I was going to post an old picture of what the lamps used to look like, but apparently my search function on my blog is down right now. Argh! Technology continues to not be on my side... anyway...
They are pretty in here. I thought the room was needing a few more fancy things, so I also brought in this awesome side table that my mom found for me recently. Its so cute! I also sprayed it that same dark gray. That can covered two lamps and a side table. Bam!
before: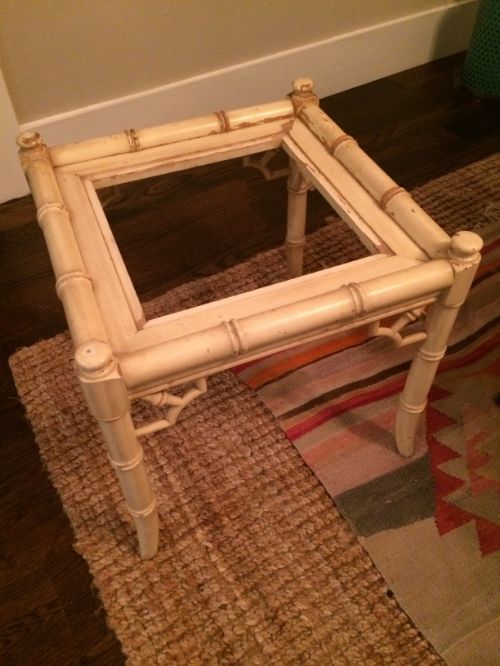 It's real wood, and it was chippy and gross. I took the lazy person's way out, and didnt sand or prime it. It was getting dark outside, and I wanted to get it painted before it was completely dark. I was painting on the side of our house, next to the trashcans. My neighbors probably think I'm crazy.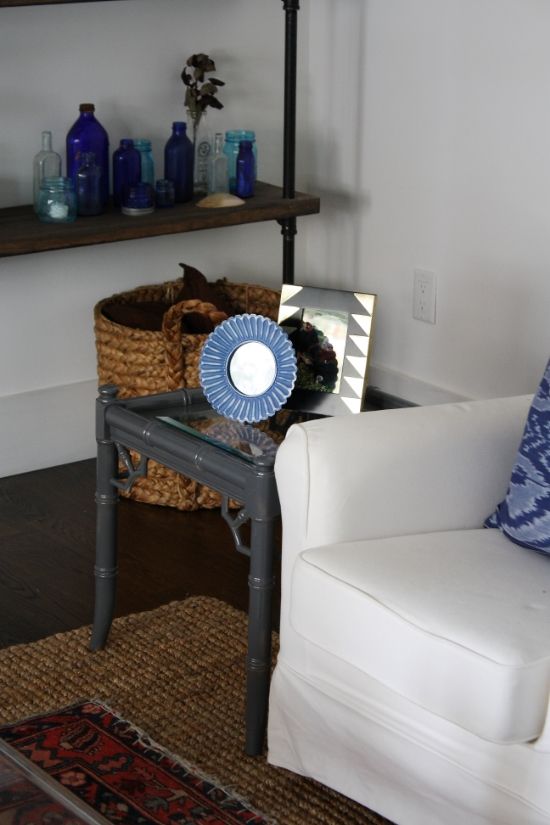 if you look closely, you'll see she needs another coat of paint. Let's face it - she probably wont get it! woopsies. :)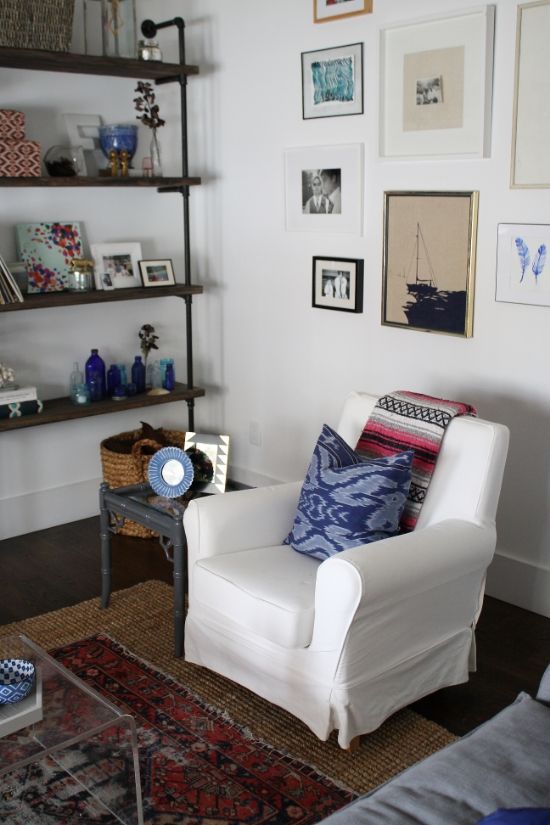 and last but not least, just a small change up... I hung this cute little vintage starburst mirror that I have over the chair, under my red painting.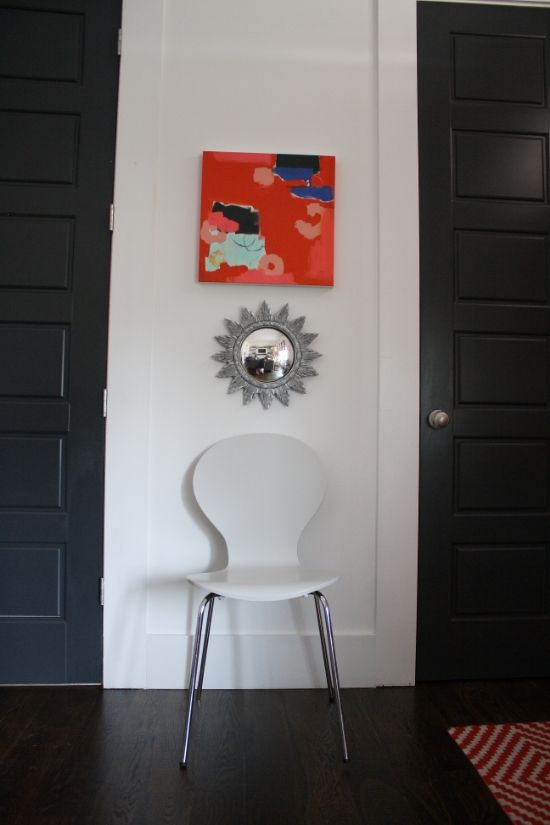 the little sparkle there now is much better!