Yesterday, I started two bathroom projects for a long-time (and one of my favorites!) client. She just recently remodeled her young daughter's bathroom, along with a hall bathroom, and I'm coming in to spruce up the spaces a little bit.
In her daughter's bathroom, we are doing turquoise stripes with a thin red line that will be applied to the outsides of the blue stripes (not yet applied here). I finished the blue stripes yesterday, and will add the red lines today. I'm also doing a super-fun freehand leaf/vine on the walls in the other bathroom, which was inspired by a photo from Domino magazine. I can't wait to paint it!
I love her timeless and classic tile choices. White subway tile with white penny tile on the floor. So crisp!
Working around all those little nooks and crannies is not easy, but I love the fun effect.
For a fun reference, this is the room that the bathroom is off of (I painted that dresser a couple of years ago):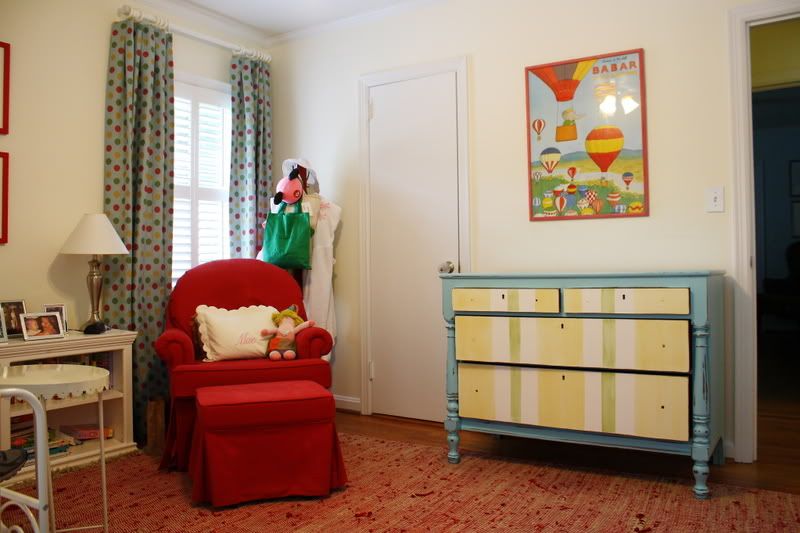 That door leads into this bathroom. Won't the stripes be a great addition to the playful decor?!