Just thought I'd share a few photos from the week/last weekend!
This week, it was a treat for me to be able to work at the studio allllll week. Usually, I am in and out of clients' homes, which is fine, but it's also really nice to be able to work on my own timetable and just be in and out of the studio as things dry, etc. Much easier that way.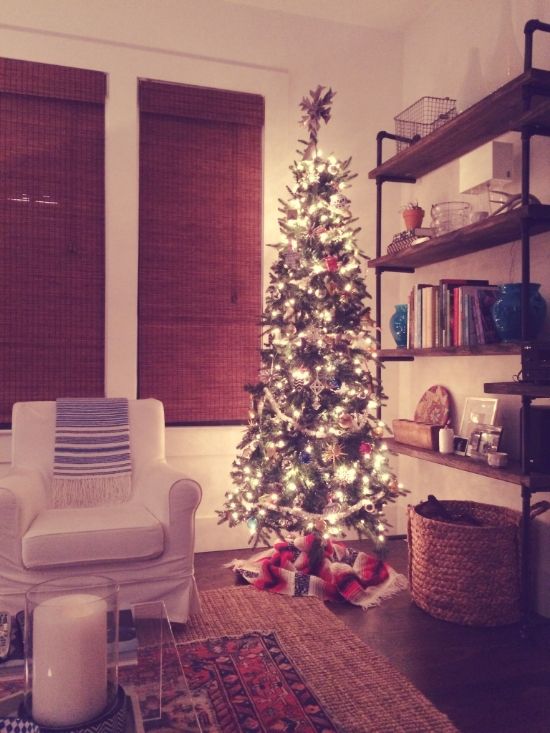 Here's our tree! I was sitting back and enjoying it, and took this photo.
I thought this tree might be too small for this space, but it's actually fine.
I got a new tree topper at the Paris Market in Savannah, and I love it. I did have to wire it on top of the tree- it wouldn't stay by itself. But, it's fine now.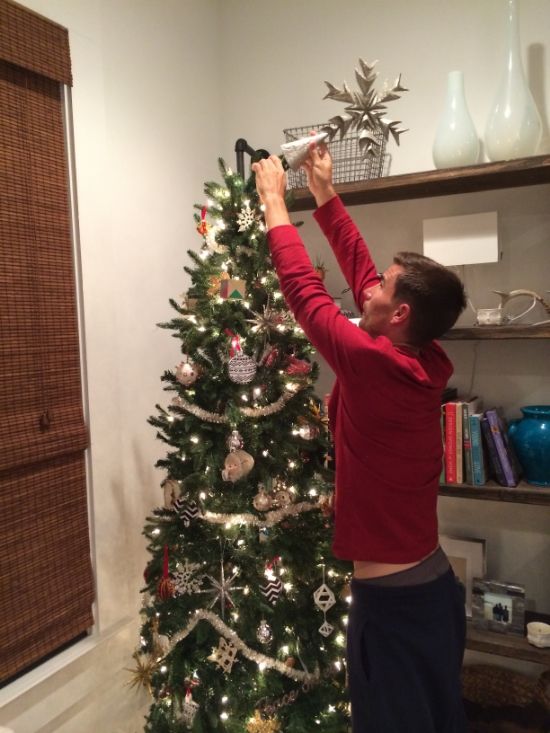 (before I wired it on)
Speaking of Savannah, here's a pretty view of the river, from our table at the Bohemian Hotel's Rocks on the Roof.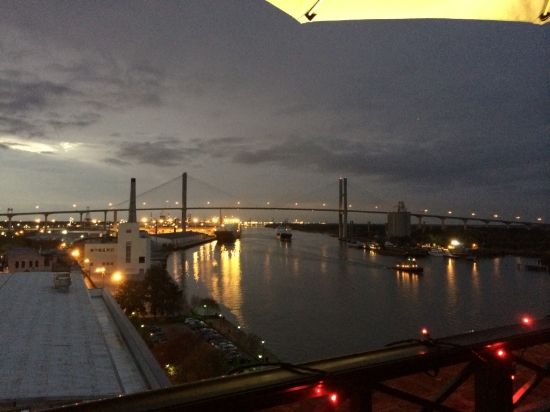 lovely! Jordan was coaching a tournament down there, so I joined in on the trip.
here's a shot from our guest bedroom. It kills me how little progress I have made in there, but I took this picture to send to my dad... but apparently I'm posting it here instead.
Dad and I always have a thing together for Dr Suess... we love him. Anyway, I put my Grinch that my mom got me on this bed and it makes me smile! Along with the Christmas tree that mom also found at a garage sale, that reminds us both of the ceramic trees that my nana always had growing up! the little lights on it are pretty. It's a memory fest up in here. I thought it was cute.
The nightstand is hard to see here, but it was my Poppy's (dads dad) schooldesk as a little boy. My dad visited his home town years and years ago, and his school desk was still in the little school that he attended (apparently way out in the country). Dad arranged to buy the desk, because it had his initials carved into it. And dad's letting me keep it at my house!
also, as a completely different side note, i'm pretty dissappointed in how the Nate Berkus bedspread from Target is holding up. It looks crumply like this all the time, no matter if I smooth it out. I guess that's what happens with cheaper things, but I hate that it's not laying nice and flat, because I love the color and pattern on it! Boo.
I bought two fake sheepskins at IKEA this week, and put them on the end chairs at my dining table for a little wintery warmth feel. I like them.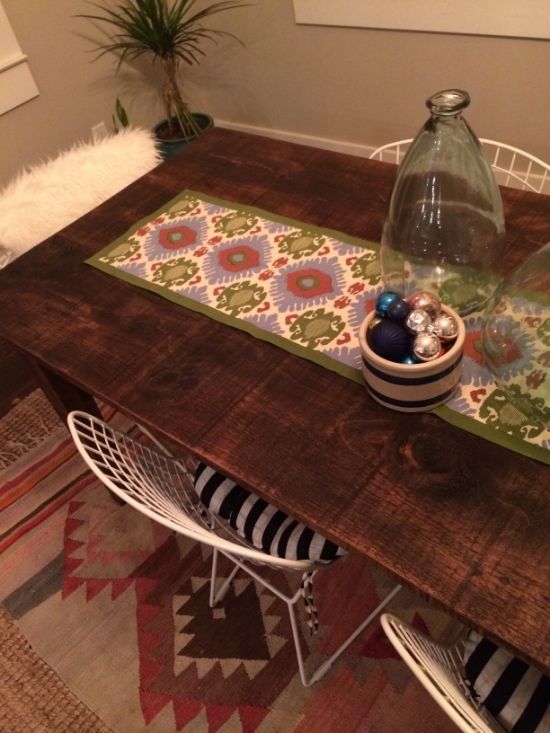 and I also found this cool vintage poster at Kudzu Antiques yesterday: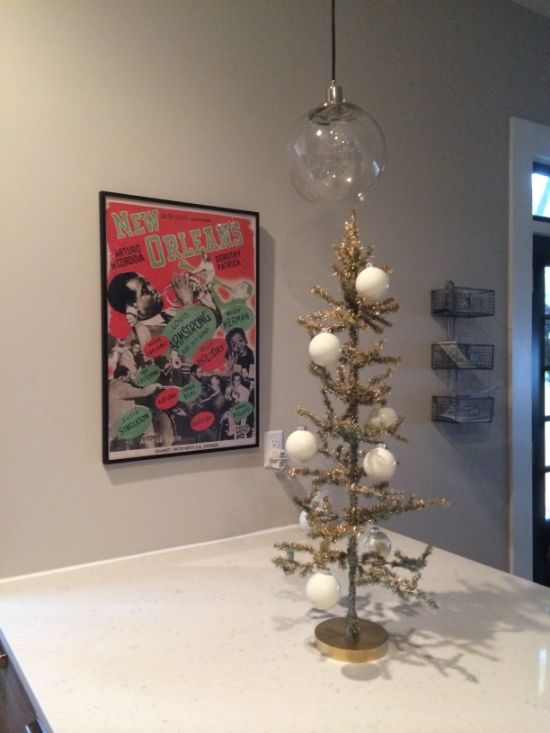 lastly, I made these babies I saw on pinterest last night. I'm very guilty of pinning hundreds of food items, and never cooking them (truth be told, I never cook). I'm trying to cook more, though, and these looked delish. and they were!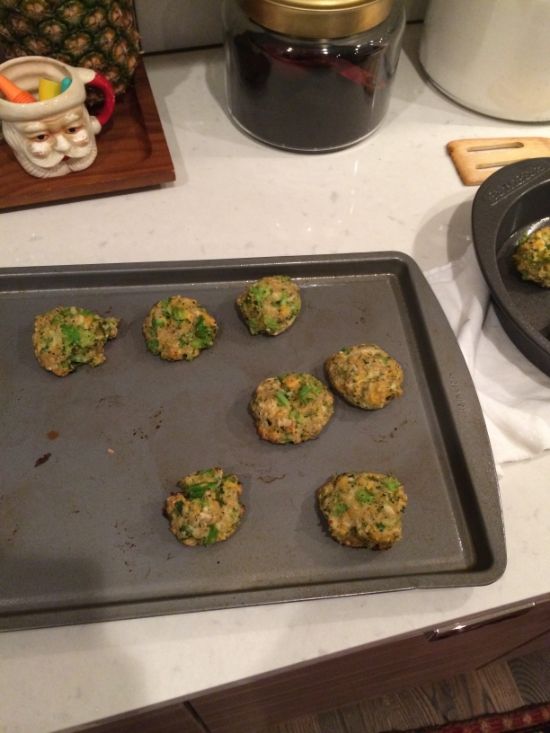 broccoli cheese bites
. dip 'em in a little ranch and voila! I'm sure you could make a fancier sauce, but why mess with a good thing? I love ranch.
sooo....it was a good week! How was your's? Have a great weekend.