Whew! It has been a whirlwind few days. I feel like I have 7000 things going on, and I no longer am Kristen, I'm just a painting machine. haha. Anyway, I have actually spend about 20+ hours the past Monday/Tuesday, working on a mural for Shoney's, which I'll share here soon. :)
Anyway, I wanted to show you guys the outcome of my stencil project from last week. It was a project for Lori, of
Lori May Interiors
and we both are so happy with the outcome. Lori and her client were a dream to work with, and I enjoyed painting in this teeny little bathroom for them!
The inspiration for this stencil was the little sink cabinet you see here. Lori wanted to do something inspired by the shape in the middle of the drawer, so I came up with this pattern. What do you guys think?!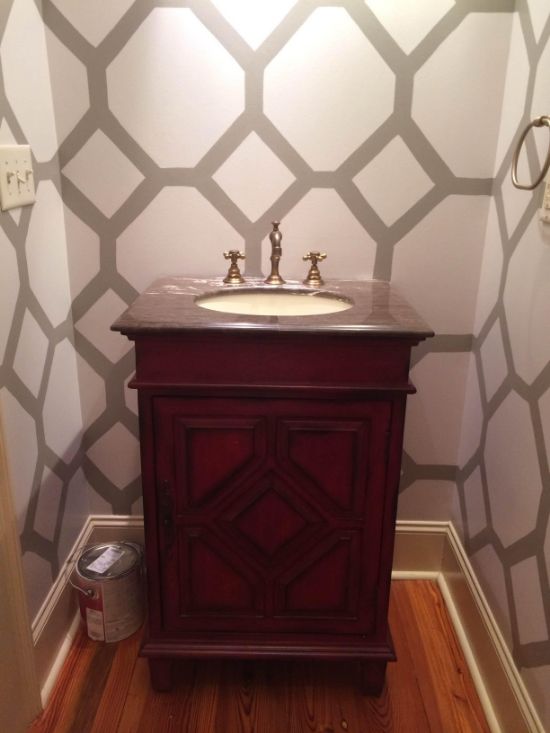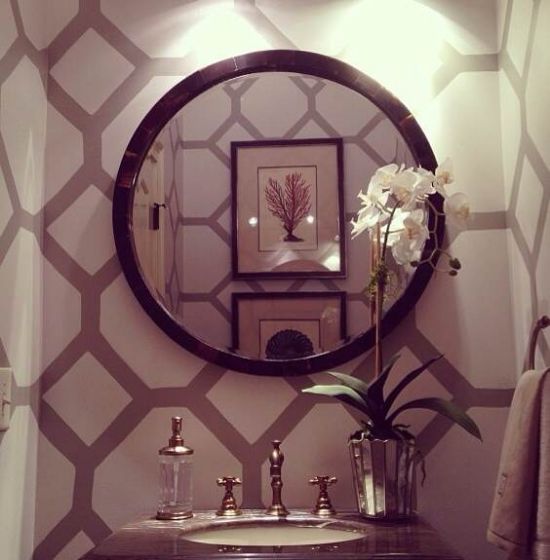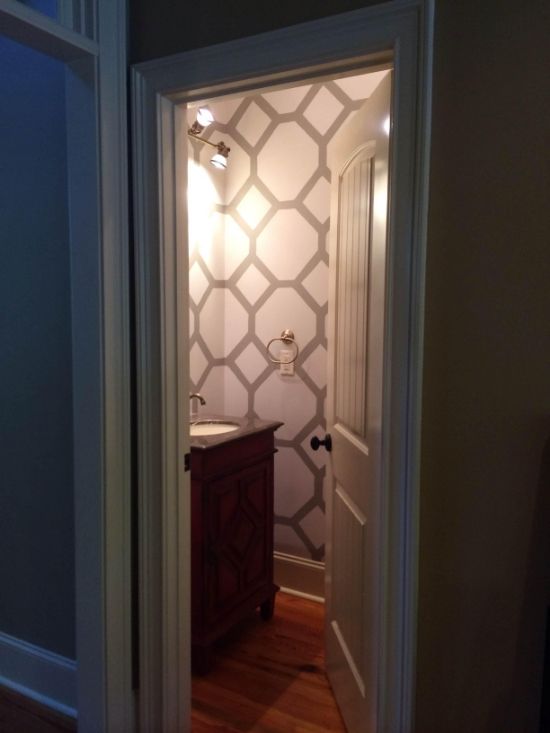 and here are some shots from in the middle of the painting action!
initially, we were going to do a softer feel, so this is from when I first started. We ultimately decided to do just a solid application of paint.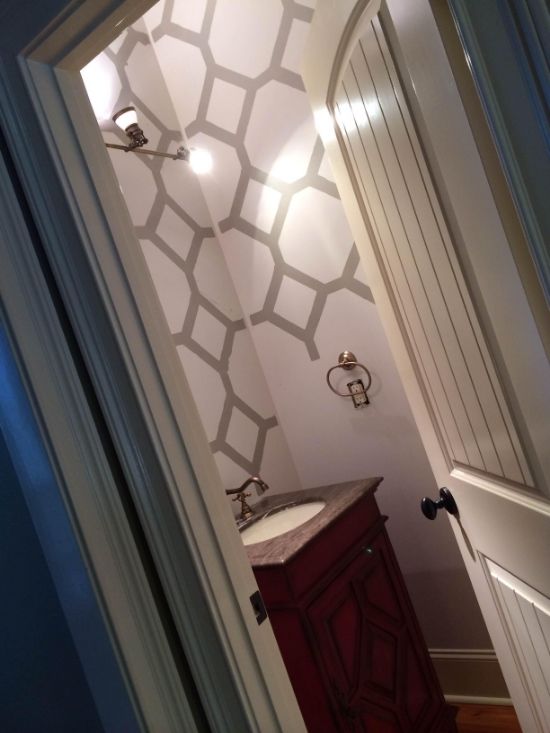 I had to end up scooting the entire pattern a little to the left. perfectionism is a pain sometimes. :)
and me, sitting practically in the toilet in the thick of touch ups! haha
Touch ups are always a big part of painting in tiny spaces like this! It's hard to get the stencil into those little spots behnd the toilet and around the cabinet, so it's a must. whew!
what do you guys think!?