Hi all! I'm actually on vacation this week in Florida, but I thought I would check in today with a follow up to the cool Chinoiserie side table project I
posted a photo of last week
.
A client dropped off two of these cool tables she had, that she wanted painted a high-gloss turquoise, in a paint resembling lacquer. True lacquer is a different ball game, which I warned her of (I dont do ACTUAL lacquering. You can take furniture to some car painting shops and they'll lacquer it for you, but it's a little difficult to find someone to do it for you, and also more expensive), but I do have a process that looks very much like lacquer, and the result is very shiny and durable. I like Benjamin Moore's floor & porch paint for this, in a high gloss oil base finish. It's very durable, and fairly easy to work with.
(ignore the fact that this is a screen capture of a different paint I found online to get a photo of the paint!)
And these are what the two tables looked like to begin with: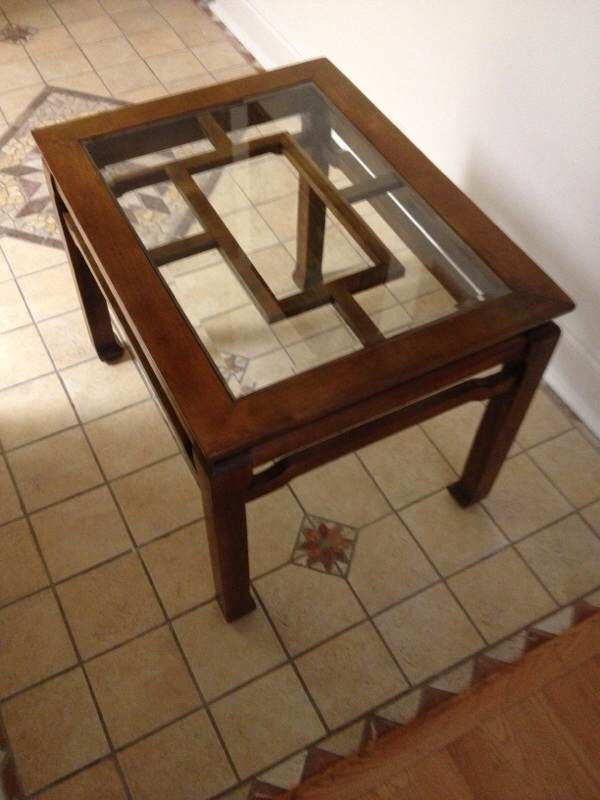 and I'm pleased to say that my client and I were both very happy with the lacquer-like finish that the paint gave us!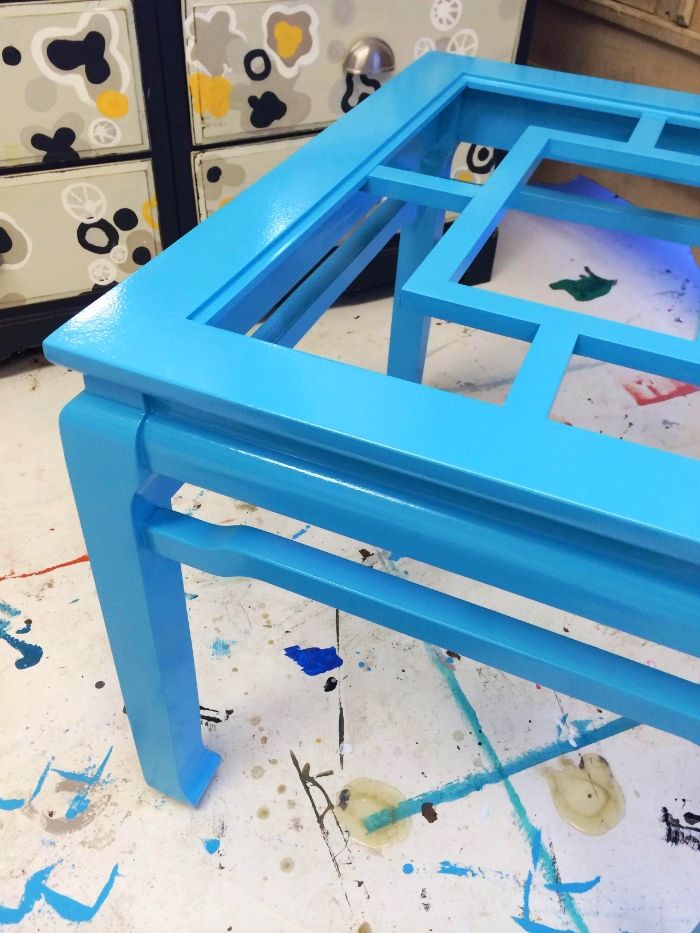 And here they are, in their permanent home