I recently painted some fairies and stripes in a little girl's room, and I thought I'd share them here. I think I already showed you guys the stripes, but I wanted to show the fairies too, because they're my favorite part! Painting stuff like this is so much fun. I came up with these fairies on my own, and I've always thought it would be fun to illustrate a book or something similar to this.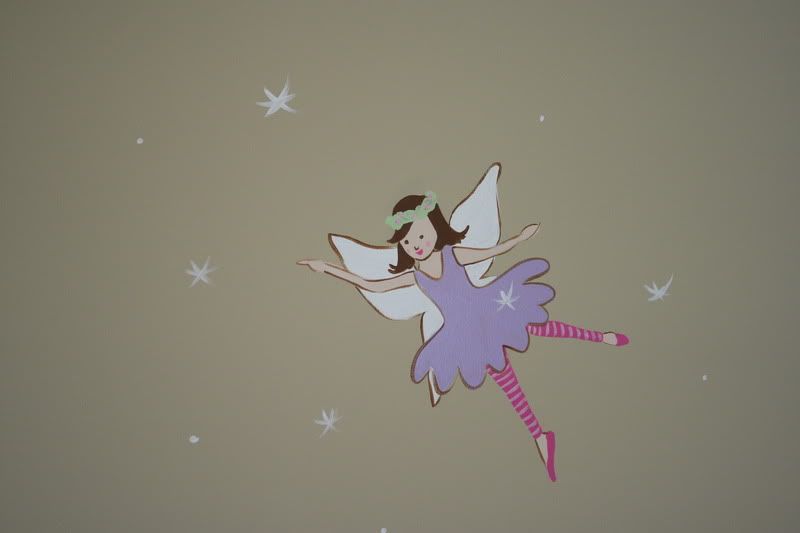 here they are in the room, with the stripes: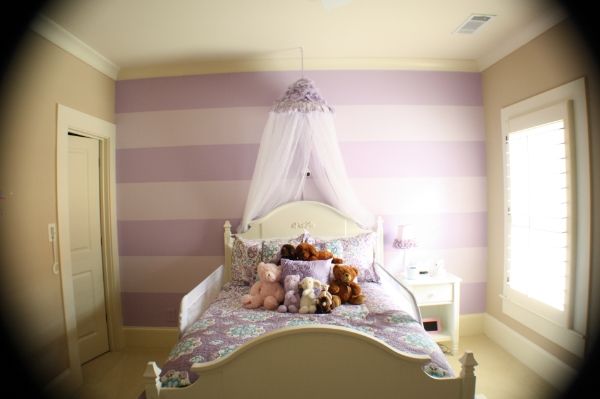 stripes
I love a tone on tone stripe! In this case, we just chose two purples that were next to each other on the color wheel.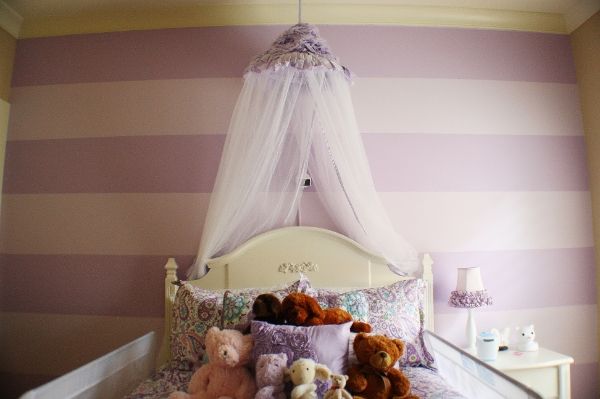 And, I painted some fairies over her dresser, too: