A little while back, I painted a very old (maybe Depression-era?!!) dresser for a client. The piece was dark, dark stained wood, with its hardware still intact. It was going to live in my client's daughter's nursery, and yesterday, that client sent over some professionally-shot photographs of the room! It's so beautiful - I love how it turned it. The designer was Stephanie Gordon. She doesn't have a website, but I have her information if anyone is interested in contacting her!
Here is the dresser I painted. We did a pretty soft taupe color, then a custom champagne-gold color on the detail areas.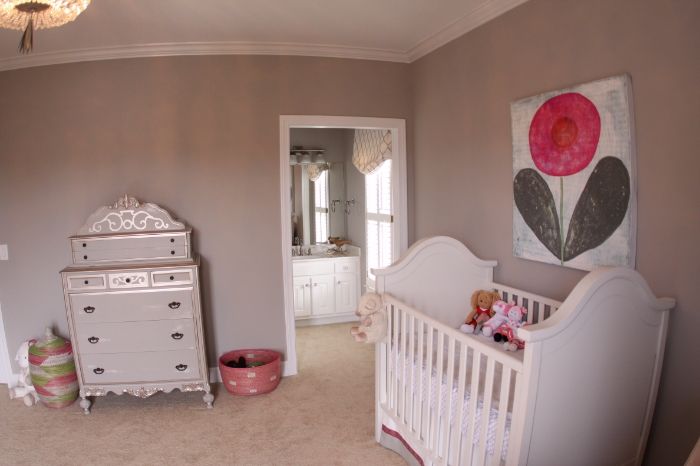 I love the nursery so much! Such fun colors and I love those baskets :) And the flower artwork over the crib is so cute. Great work, girls!