I have been so busy at the studio the past few days! I have been working late nights, preparing for a vacation next week (yay).
Anyway, I thought I'd share some photos of what I've been up to.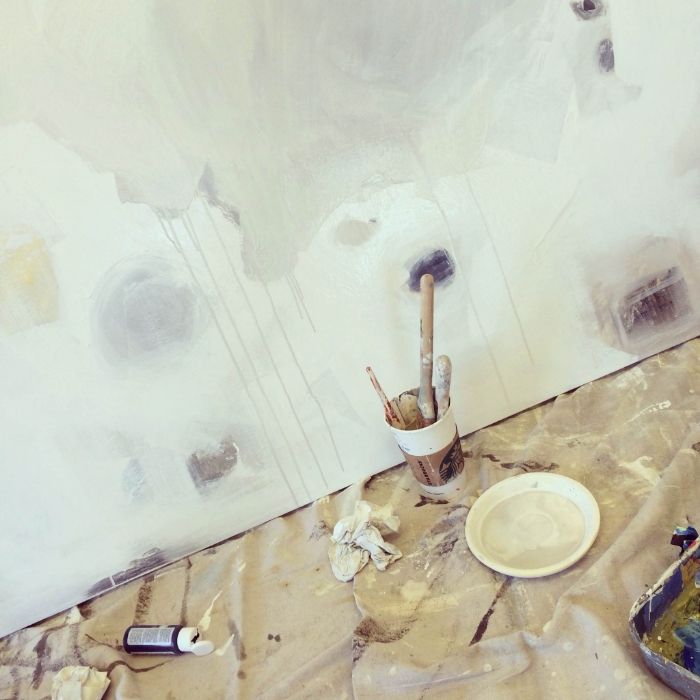 This is a painting that I'm working on for a client in Florida. It's all about neutrals with this one, which is hard to photograph. It's soft but edgy, and I actually sort of love it right now. It's given me lots of trouble, but I'm happy with where it's at now! It's funny, when I work on these large paintings, a lot of times I'll take them to three or four different locations... around the studio, outside, etc, etc. I put the painting down, and then don't look at it for like five minutes. Then, I walk about 20 feet away from the painting, turn around and gage my initial reaction when I turn around to look at it, to see if I like it. Weird, right? I think you get so caught up in the painting when you are creating it, that sometimes it's hard to be objective about it. This helps my objectiveness!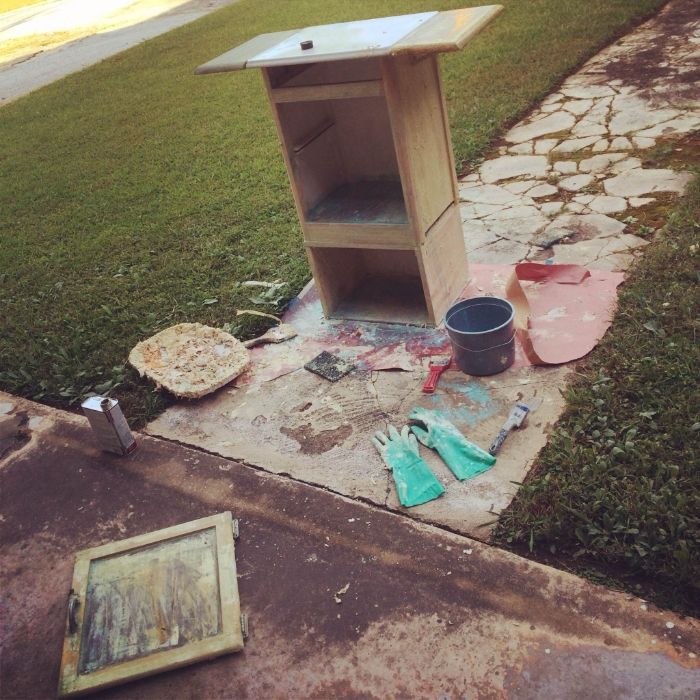 also, I have started a furniture stripping project. Well, actually, it's finished now, but this was towards the beginning. I had to strip about 6-10 layers of OLD, OIL based paint off of this little cabinet. It was crazy, you guys. I used Citristrip and Tough Strip and I am here to report that I think the Tough Strip worked better. At least it was way faster. I think Citristrip would've been fine if this was a simpler paint stripping job, but it was not, and so I needed to bring in the big guns.
It looked like this to begin with: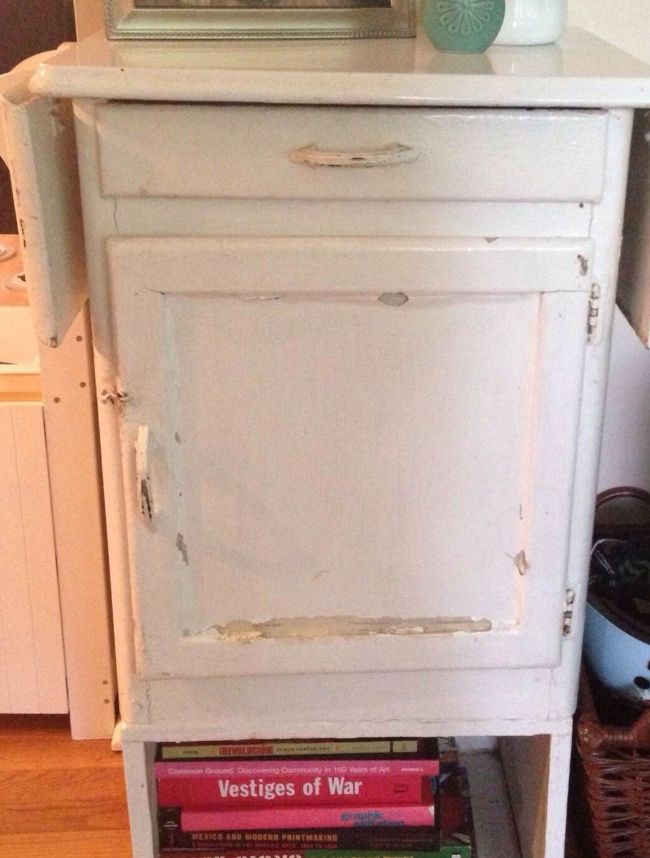 So, you can see above that I was getting it down to the wood. It is going to be a fun new color, though, so i'll share it with you guys after I paint it. (today)
besides stripping furniture and painting canvases, I have also been painting some fun furniture.
I did this desk for a client last week!
It looked like this before:
and now this:
I painted the whole piece, and did the top freehand. It was my favorite part, and my clients loved it!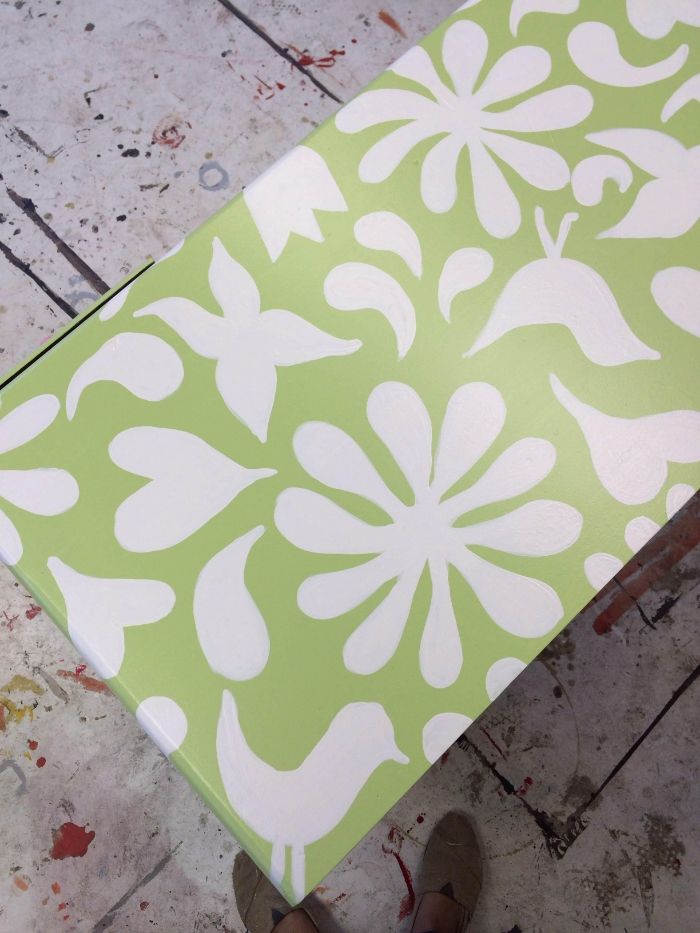 I also did a lacquer like finish on these cute tables that will be picked up today: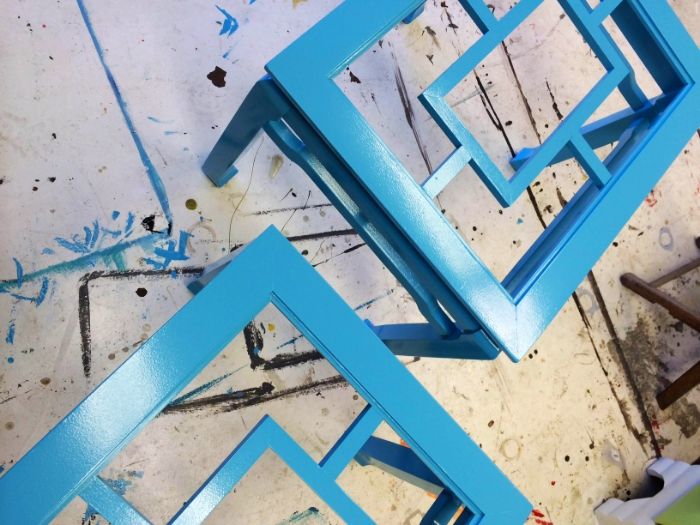 phew! Headed to the studio to do more... wish me luck!