A month or so ago, I found this cute little geometric tray at a thrift store. It was looking pretty rough, but I really liked the shape and size of it, and I knew I could make it better once I got it home.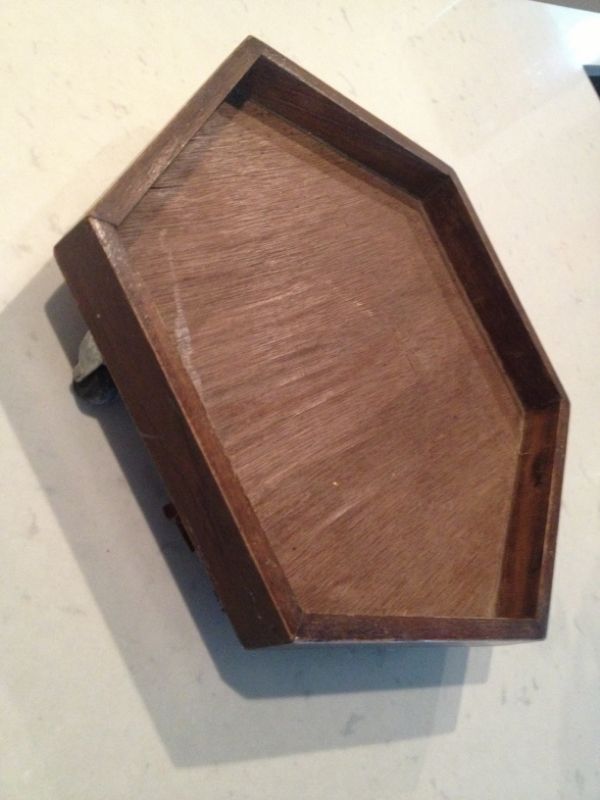 It had wheels on the bottom, too, so I'm guessing it was used as a plant stand.
Anyway, I removed the wheels, and the messed up wooden pieces that were peeling, and primed it. Then, I painted it a leftover gray color that I had at the studio.
It's sitting on my kitchen counter now.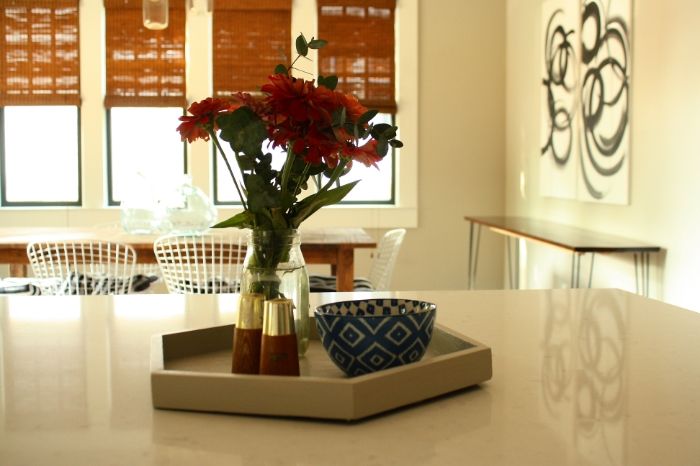 you like?