Hey all,
hope you all had a nice weekend? I did. It went by way too fast, though!
I wanted to share with you all a small hand lettering project I completed a couple weeks ago...
My client wanted the year she and her husband got married painted on top of their stove hood... I hand drew the lettering in with my pencil, then taped off the straight lines...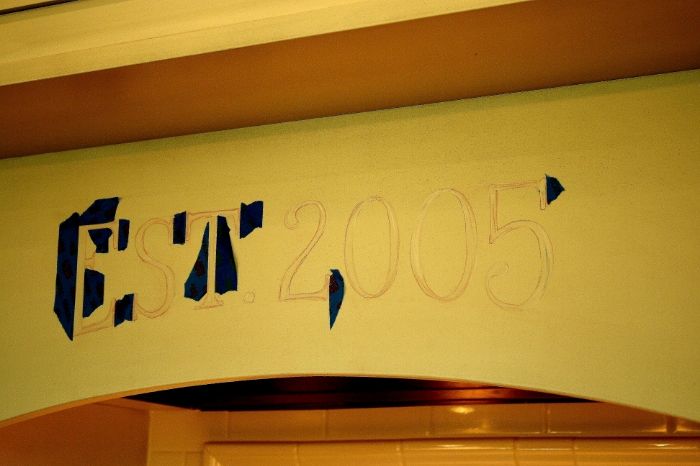 I also primed the letters with oil based primer before painting on with black paint...
tada