How was your weekend? Mine was nice.
Thought I'd share a few photos from the past few days...
Thursday, I finished up a job for the SWEETEST client who just moved to Georgia, and had been following my blog for years. She told me she had written my name (being able to paint for her nursery) on her and her husbands "Pro" list for moving to Atlanta. How cool is that? It made me feel great!
This is the nursery:
Last week, I also added a monkey to a mural I did back in May... just needed one more monkey :)
Photobucket's being a real jerk, and won't size my photos for me... so my apologies if these turn out too big. Gotta find a new place to store photos. I know I complain about this all the time, but it's one of those things that's important... and it's making me mad that it's not working properly!
In other news, a couple of months ago, I got white overspray from spraypaint all over my black car... not good. It was just a fine dusting, but it needed to be removed, so Wednesday of last week, I took it to the car wash place to get it taken care of. Let's just say they spent a total of 5.5 hours cleaning it off, and it was way not cheap. Word from the (now) wise: don't ever get overspray on your car. I sat and watched Sons of Anarchy on my computer and drew during this whole process.
so bored.
Saturday, we got a new bed! woo. a king size one - exciting stuff. We bought it from my friend's mattress shop, called the
Smart Bear Sleep Center
.
The only problem now is that we of course need all-new bedding. I got plain white sheets, but we need pillows, bedskirt, duvet, etc.
in other news, it was recently my sister in law's 30th birthday party...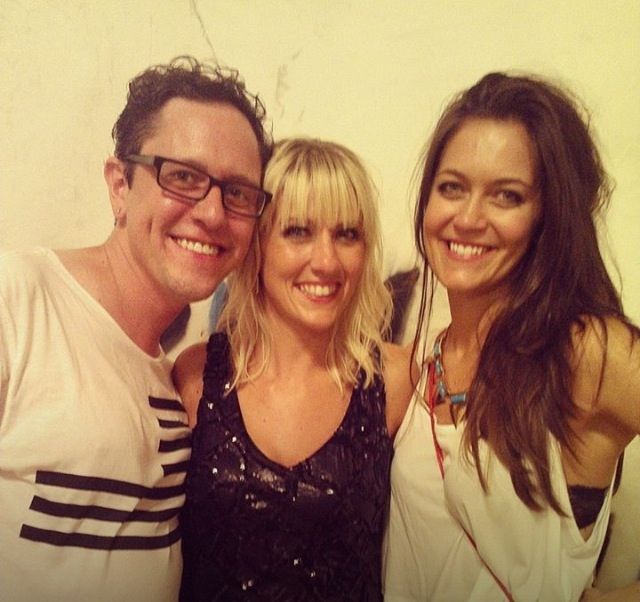 thats my stepbrother, my sister in law, and moi. looking a little sweaty, but whatever. happy birthday lindsey :)
that's about it for my eventful weekend. hope you guys have a great monday! i'm actually off to go get a massage for my aching back. i haven't gotten one all year, and as you can probably imagine, with all the furniture i'm always moving, and the active nature of my job, my back stays pretty sore. time to get some of these knots taken care of!