Sorry I've been MIA this week.... work has been so busy! I tried to blog this yesterday, but Photobucket was giving me issues and I had to head out the door.
I recently did some work for my friend and talented interior designer
Heather Roberts
over at
GlowDry
in Buckhead. GlowDry is opening soon, so I'd suggest all you Atlantans head over and get your hair done - they do fabulous work!
Anyway, I wanted to show you their bathrooms that I created/applied custom stenciling to: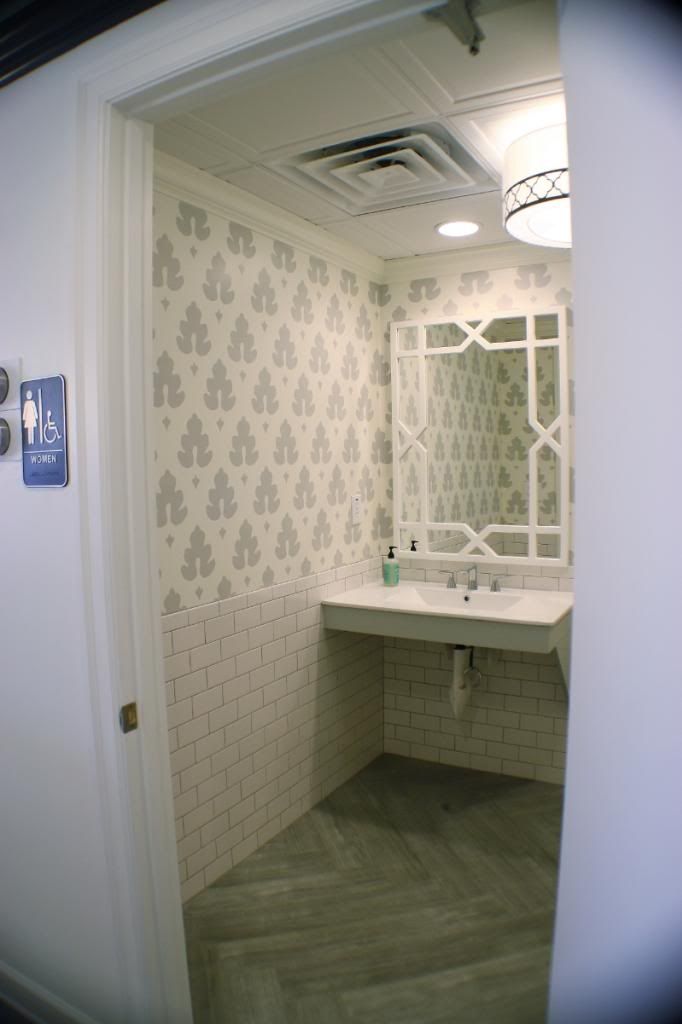 I did this stencil by making the pattern on vellum, then cutting it out and stenciling on. It's quite the process, but effective, I think! A great alternative to wallpaper.