I finished up a glazing job last week, where I glazed EVERY surface in a client's kitchen. She wanted a soft, traditional feel, so I glazed the cabinets with a super soft glaze, with heavy glaze in the bevels. Then, I did a soft brownish gray glaze on the walls, which were painted tan, then also glazed the trim like I glazed the cabinets. It was a big job, but we got the look she wanted! I wish I had a "before" picture... her cabinets were a light wood, and her walls were dark red. It's a dramatic change!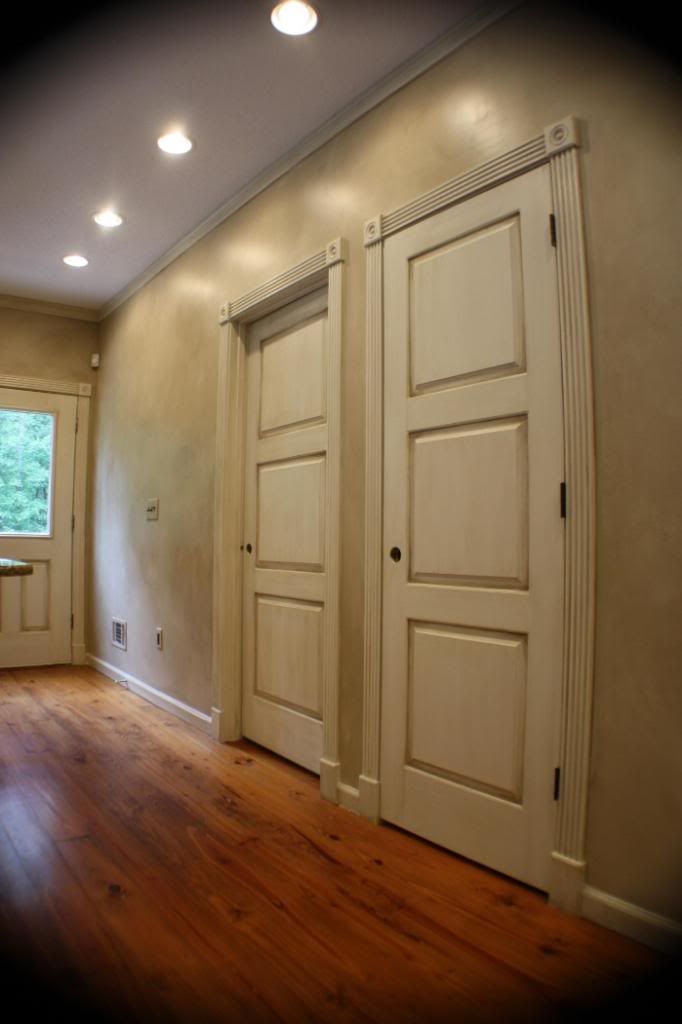 These two doors might have been my favorite part!
The big glazed wall & cutest dog, Sunny. She was seriously sooo cute... i loved her.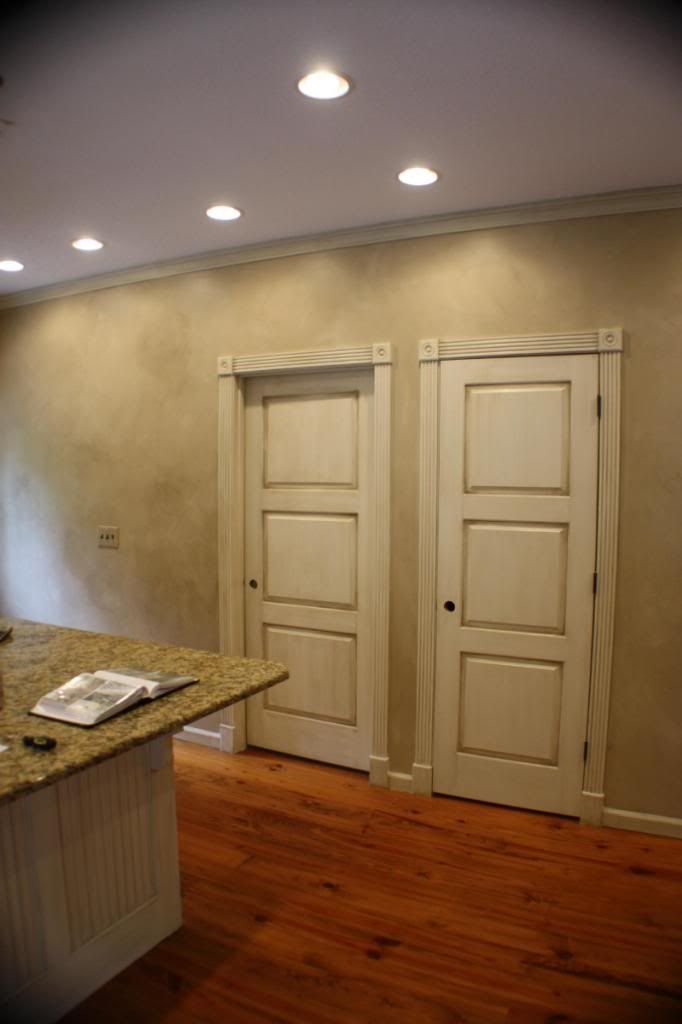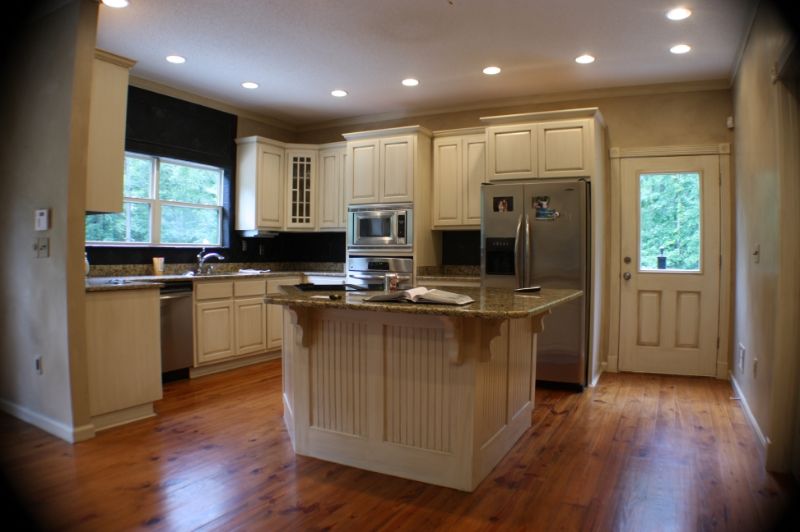 the kitchen cabinets just had a very soft glaze, but definitely very noticeable as opposed to how they looked before.
I also glazed all the insides of the doors in this room!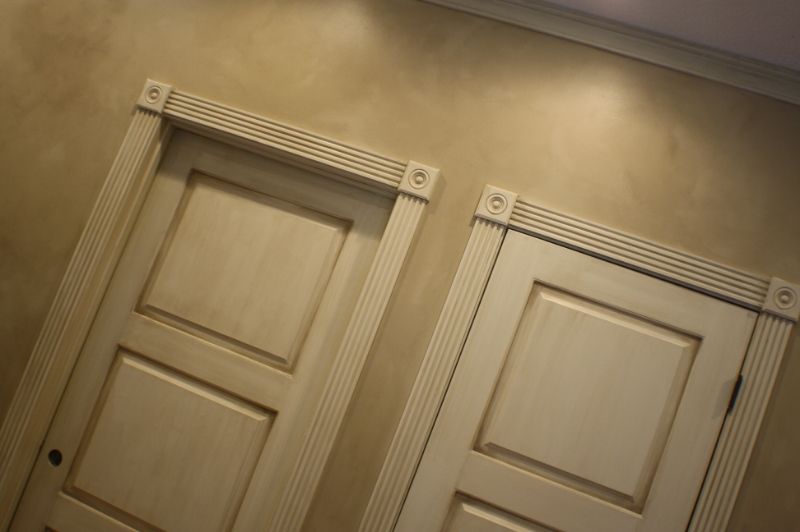 ______
Thank you all for checking out
my Joss & Main sale
! It's going on now, through 8/20 -- please visit the side and peruse through my items! :)