I recently bought this little brass guy at a thrift store for $2.50. I knew immediately when I saw it that it would be awesome spraypainted black, with a plant in it, so I did just that.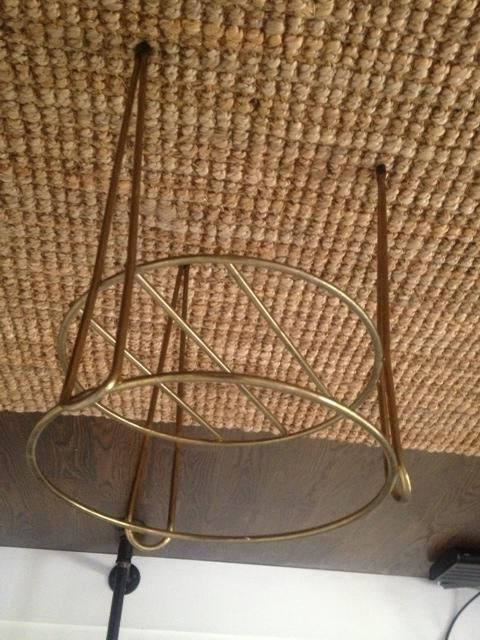 I had been eyeing some cool ones online, but they were $$$$$. I even
posted about them a while back
. Anyway, I'm super happy with how my little vintage spraypainted wire plant holder turned out: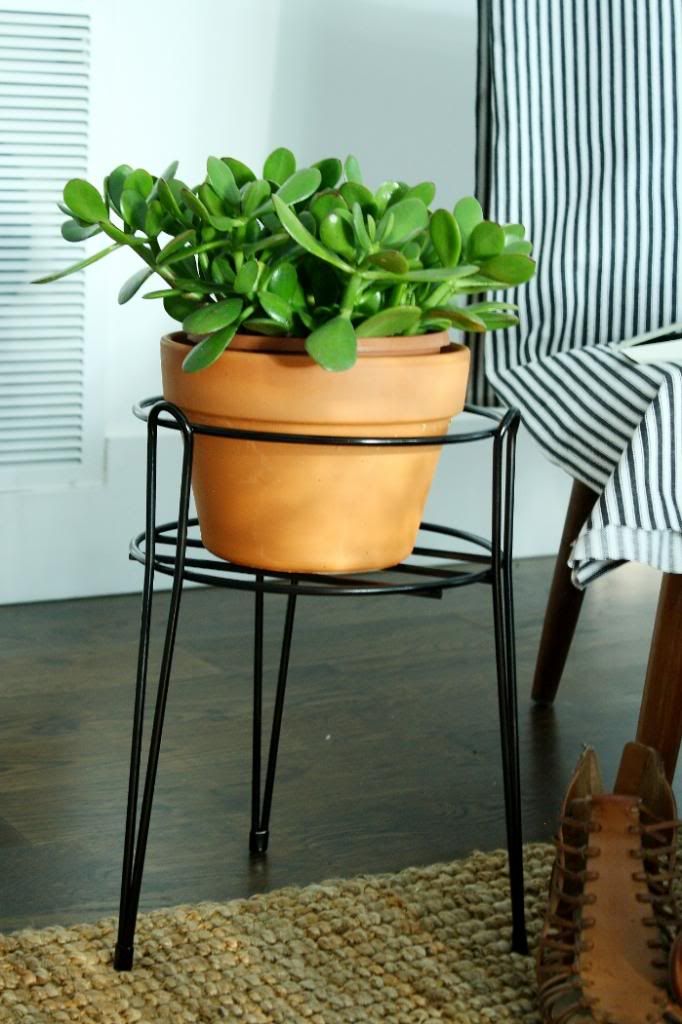 I guess I could use a larger terra cotta pot, but I already had this one, so I just stuck it in there. If I used a white one, it'd look a lot like my inspiration planter, but I'm digging terra cotta right now, honestly.
The fabric scrap on my recently thrifted MCM chair is a ticking stripe fabric I actually also found at another thrift store this summer. I'm thinking of having the chair reupholstered in this fabric, what do you guys think?!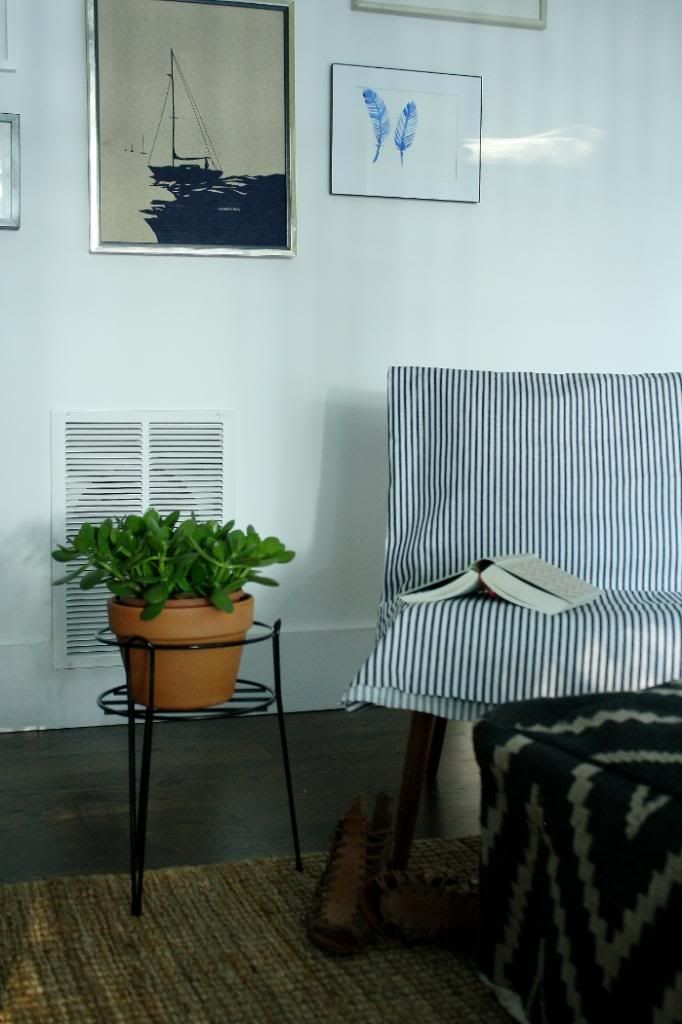 I really like the black and white stripes with the wooden legs. Hmmm...