How was your weekend? Mine was super productive at the house... my dad and I got together and planned the pipe/wood shelves for the living room all day on Saturday. Yep. It literally took us (ok, him, I didn't do a whole lot) most of the day to get our game plan. He came over, and we brainstormed the aesthetics of what we wanted it to look like, how many shelves, etc, etc, then looked up piping. Then we went to Lowe's to check out what they had there.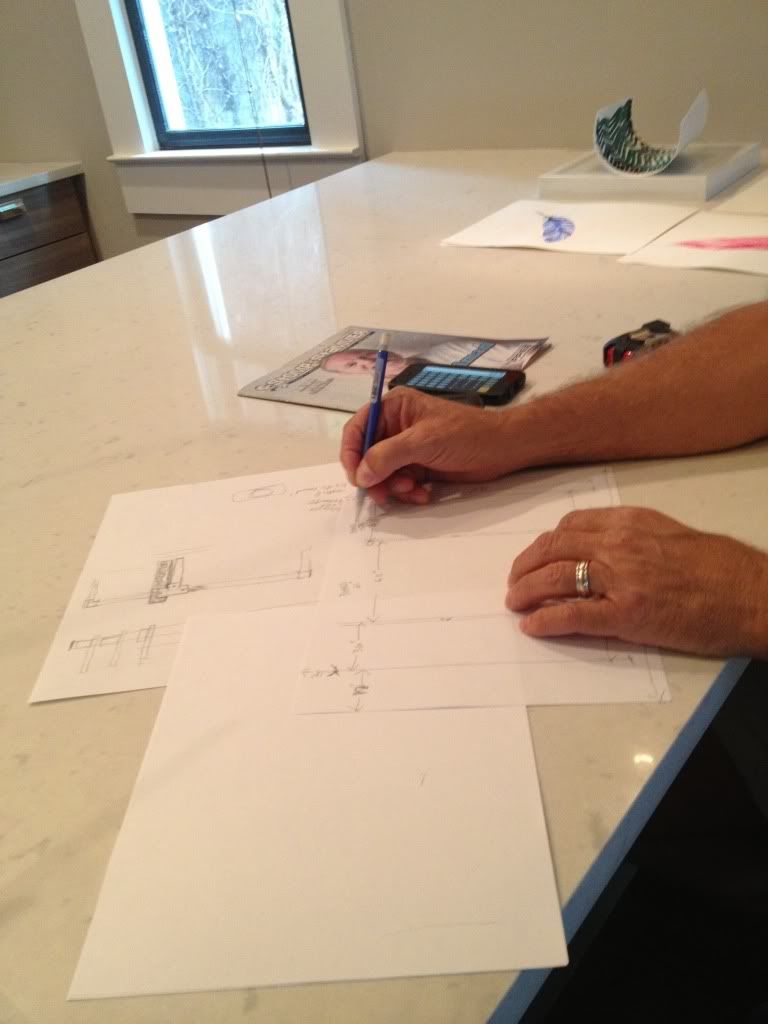 They actually had everything we needed, surprisingly (we thought we might have to order piping online), so we were able to really plan it out. We also bought the lumber, and had it cut. I did research reclaimed wood sources in Atlanta, but to keep costs down, I decided to just stain and treat my lumber myself. I did it for Jordan's
desk that I built
, and it was fine.
Anyway, we made a little mock shelf at Lowe's, to plan what our's will look like, and here it is:
(except the wood will be dark stained)
We decided to drill holes in our wood so that they thread through the pipe, instead of resting them on top of the pipe. It's just a better look in our opinion. It'll be this:
versus this:
got it?
It'll look better, though it's more work.
We decided to go with 3/4" pipe instead of the 1". A little thinner, and I think it looks better with the thicker wood.
Mine will be all black. We couldn't find the floor plates in black, only in galvanized metal, so I spraypainted those black last night.
This is how tall they'll be:
There will be five shelves on either side of the TV, and then one long one beneath the TV, and one long one above the TV. We're having to make the TV shelf a little thicker, with a 2 by 4, so that it'll hold our record player. Darned record player is always thicker than shelving. It was the same way at our last house. Our shelves will be about 12/13" deep, and the record player needs 14". Arg.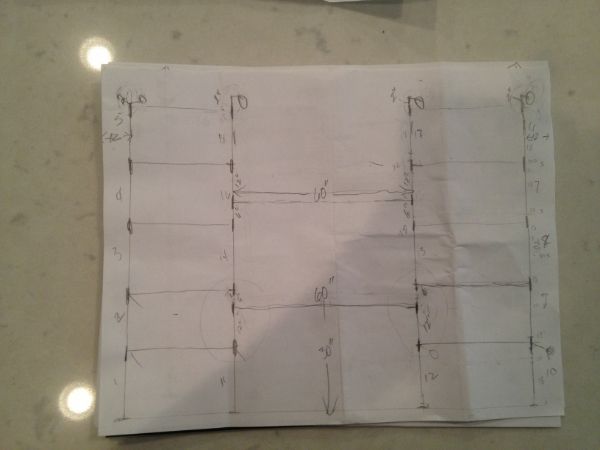 here are our plans. see?

special shout out to my dad, who is awesome, and the best DIY-er ever! his precision is unbeatable. perfectionist to the max, and i love it.
Im excited!