Yesterday, at the studio, I decided to break out my old watercolors. I haven't really played around with them too much - a handful of times since college. I actually
painted two different invitations
for peoples' weddings with watercolors in the past couple of years, but otherwise, not really done a whole lot for myself.
Here's a refresher on the wedding invite, incase you didn't see it:
It was fun to create. Anyway, yesterday I had fun painting feathers while I was waiting on a couple of clients to drop things off. Here's my result:
I painted one... then another... then more... I could've kept painting them for hours, too. It was so relaxing and freeing, just painting, and only painting for fun and not commission. I need to do that more often, I think. So much less restrictive, and I don't have to be so hard on myself. Just throw it away if its ugly, no biggie.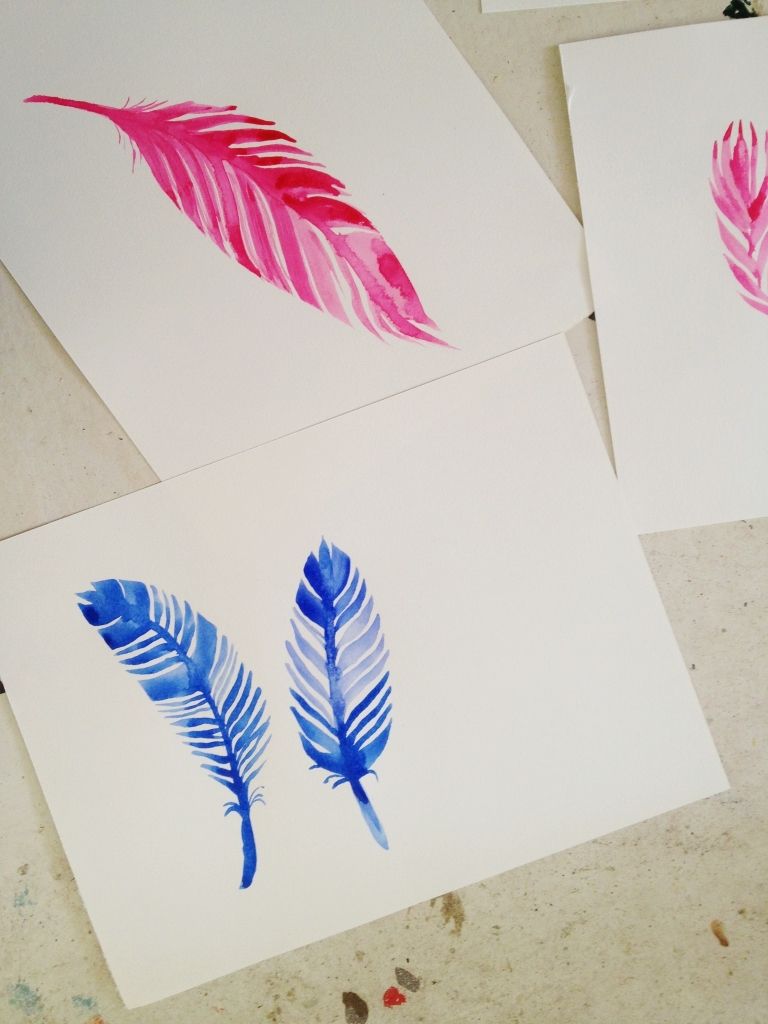 most of my watercolors are all dried up, so I had to cut the old tubes open, and use the dried up form. It worked just fine, but of course I'm encouraged now to go to Sam Flax and buy more colors. And the rubber stuff that blocks off the color -- I need more of that, too. And larger/better quality watercolor paper. I think I've opened a whole new can of worms...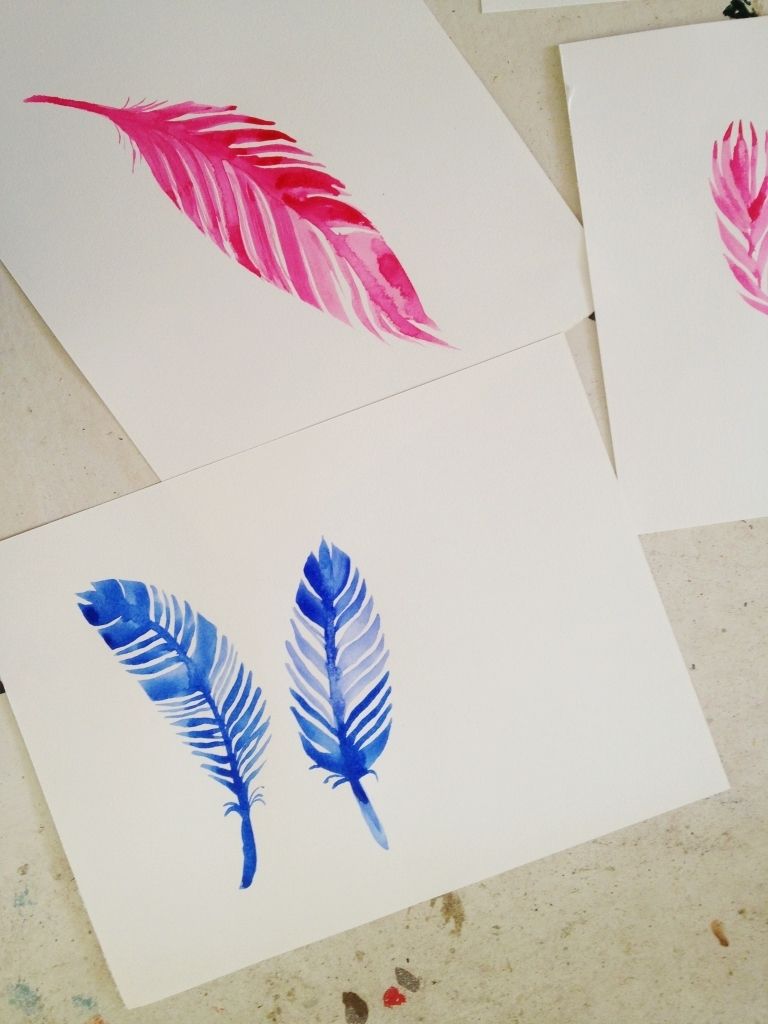 I was super-inspired to break out the watercolors, because of this site,
Bowerbird
. It's a duo of sisters, creating beautiful work and selling it (they are friends with some of my college friends, which is how I found the link). I just bought two paintings from her, and really would love to snatch everything up. Such creativity and talent - I love it. I'll post photos of my new paintings from Bowerbird when I get them!