We close on our house today.
Yes, we still haven't closed. Due to some unforeseen issues with the depth of our house from the street being a little off of what it was supposed to be (and that info popping up about two weeks before we were supposed to close June 3), we STILL hadn't closed. We had to wait for three variances from the city to pass (which they all did, and we had little doubt that they ever wouldn't!), which were all a few weeks apart. When that popped up, our builder felt for us, and has let us rent the house from him until the new closing date. All that to say - that's why I've been waiting to post things and waiting to buy lots of things, etc. Wanted everything to be finalized, you know? Maybe it was a little superstitious.
But I'm super excited for today. Finally! It's been such a long time coming. Something like four months? Hah!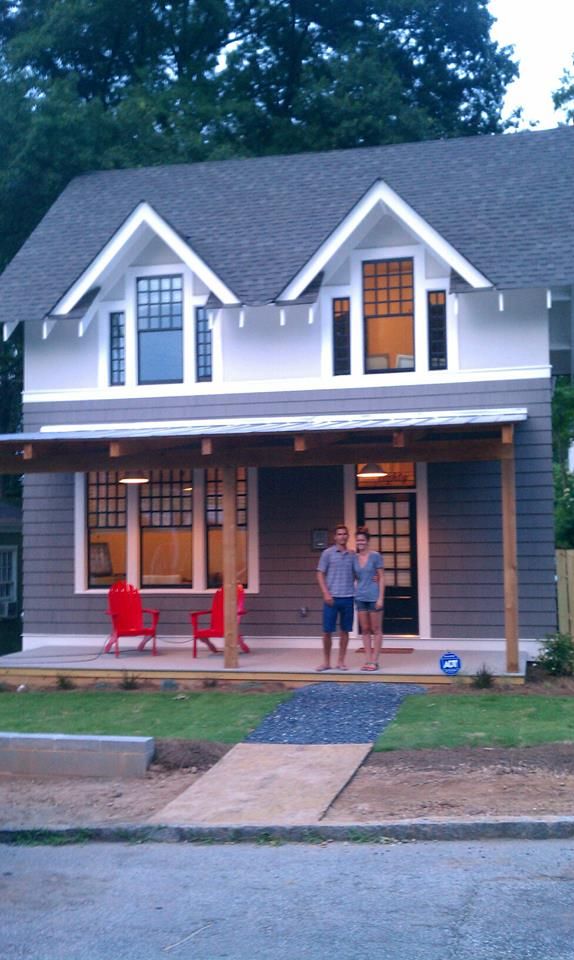 Here we are on the front porch, before the sidewalk was poured. Cheers to a new house and DECORATINGGGGGGG. For a tour of the house (from when we FIRST moved in),
click here.