Riveting subject matter here today... bookshelf problems.
Here is our current living room situation: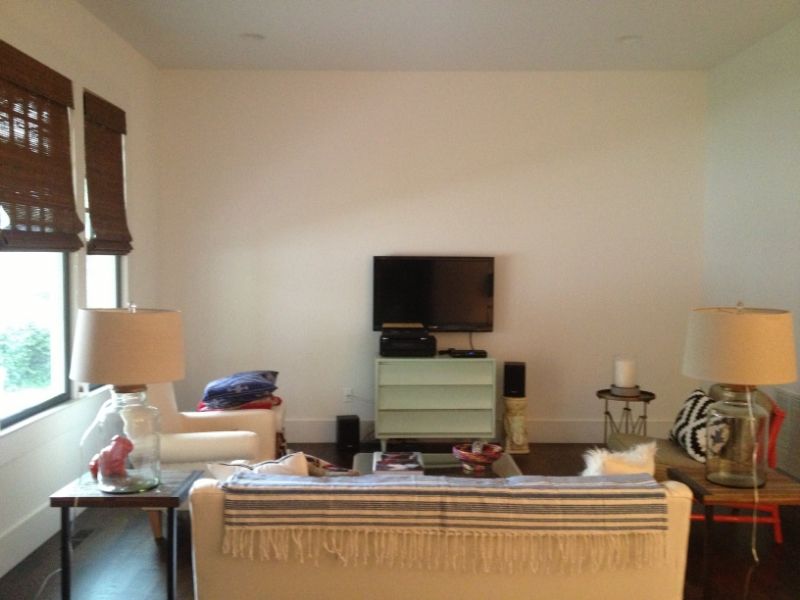 I know - I'm working on it. So, I'm thinking I should get two bookcases for either side of the TV. What do you think? The ceilings are SO tall, that they have to be really tall bookshelves, and I have been looking at lots.
(it's the tallest one shown in this collection)
It's 84" tall and 42.5" wide - perfect for our wall and ceiling height. What do you guys think? The only thing, is that this is a pretty expensive option, so I'm trying to weigh out everything before I pull the trigger. Any suggestions of a similar style bookcase anywhere else? Another look I like is this:
this is clearly awesome. and probably took a lot of time and a lot of patience! I also don't really love the idea of drilling into our floor for the bottom pipes. hmmm....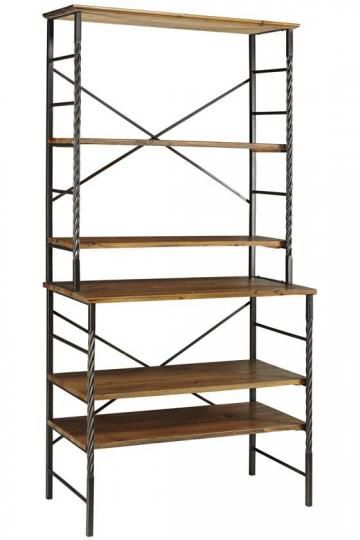 It's got a similar feel to the Ballard one, and I sort of do like that that the bottom shelves are out further. The ONLY bad thing about this is the twisty iron on the fronts. It drives me crazy. What do you guys think? Is it annoying? Am I being too picky? It would save a pretty penny, compared to the Ballard ones.
Anyway. If anyone has any advice or ideas, I am completely open and hoping you'll share!
The good news is that I finallyyyyyy selected a sofa from west elm, and am going to order it today. They are having a 15% off sofas sale right now, so it's perfect timing and I'm taking it as a sign to stop being indecisive.
Being an adult is hard.
let me know what you think about my bookshelves!