Friday! Again. Busy life, loving weekends.
Hoping to get more work done in the house this weekend, including maybe curtains in the living room and/or kitchen? Not sure, we'll see how that goes. I can't seem to find fabric that I really love, but then again, I haven't been to Forsyth Fabrics or Lewis & Sheron. Sometimes I am underwhelmed by their selection. We shall see...
Anyway, I'm actually working on kitchen cabinets later today, but I was also going to share with you another kitchen job that I did a couple of weeks ago. The clients already had their cabinets painted cream, so I came in and added the antique lines (The dark brown lines in the bevels of the doors and drawers).
here's before: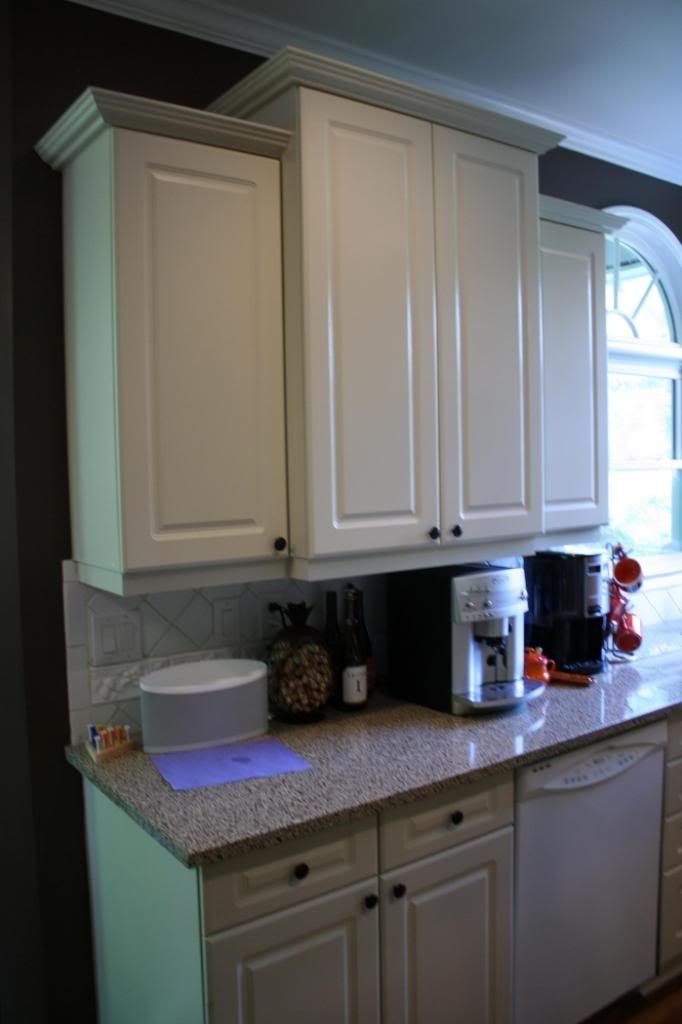 before:
(and unfocused)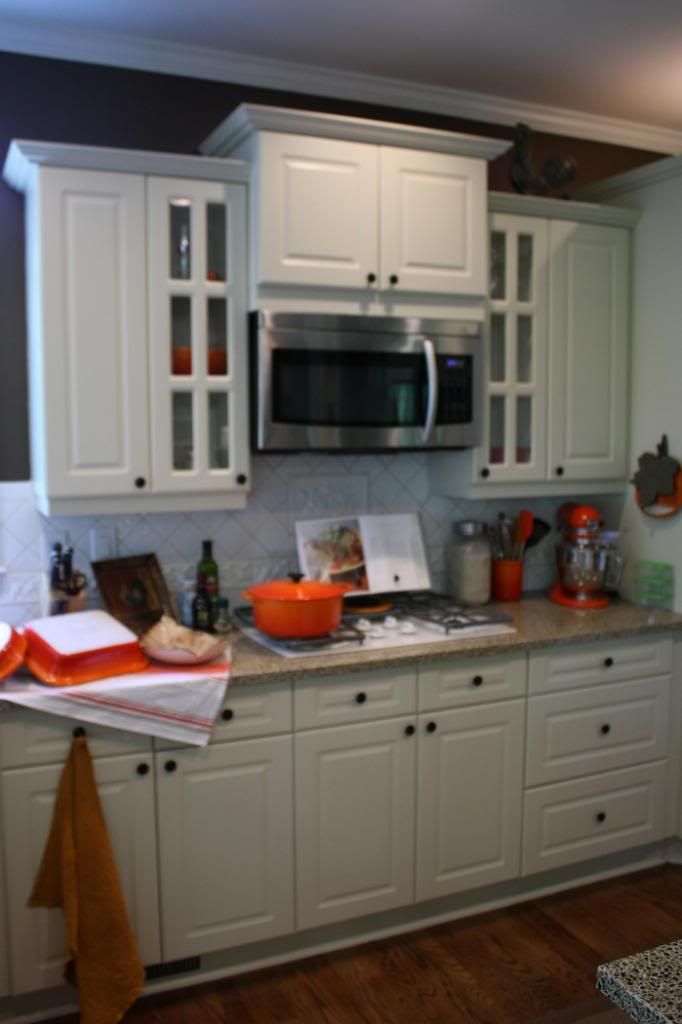 And, after: