I told you guys... I am the queen of cabinet painting these days. :)
A client sent over a picture of her cabinets once she and her husband installed all the new hardware, so I thought I'd share it here, since I hadn't yet. They told me they are loving the new look and the job that I did. I think people are always pleased to see how smooth the cabinet painting is -- like a spray job. This makes me happy! I use a furniture foam roller to achieve a brush stroke-free finish. We also did some antique lines in the edges - like I did on my mom's cabinets. You can't really see it in the pictures here, but it's there.
Anyway, here is the before photo: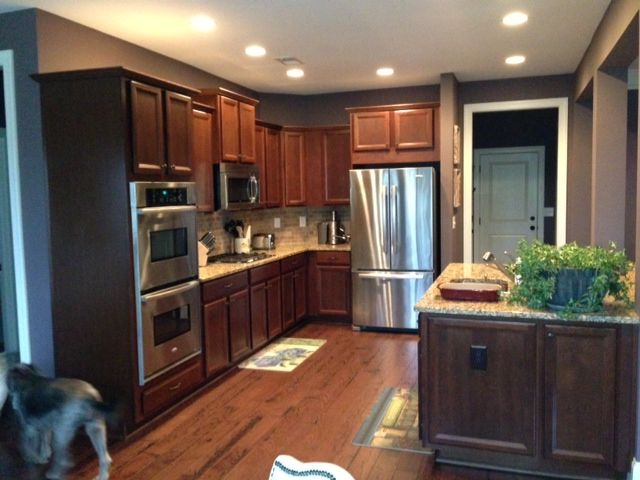 Perfectly nice and pretty, but my client wanted to lighten it up. She had a beautiful, perfectly decorated space, and trust me, the new look matched much better. We did the outer cabinets Navajo White by Benjamin Moore, and the island a distressed black.
Here is the after shot she sent me:
The antique lines were similar to this: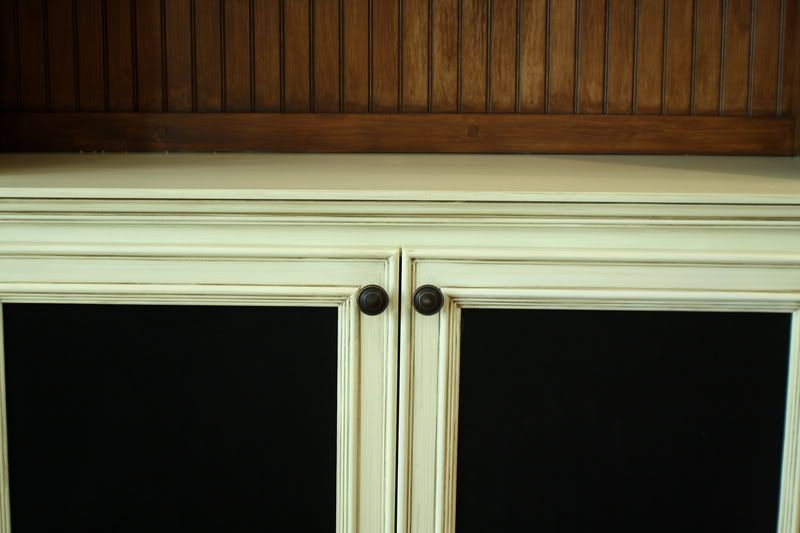 you like?
hope you all have a fantastic weekend!