Hi everyone,
I'm working on a canvas in the studio this week, and I thought I'd share some photos of the progress, because it's getting close to being done (needs more color though). I'm having fun using a palette knife (if you follow me on Instagram, you may have seen this yesterday. I'm @kristenfountaindavis) and being a little crazy with it.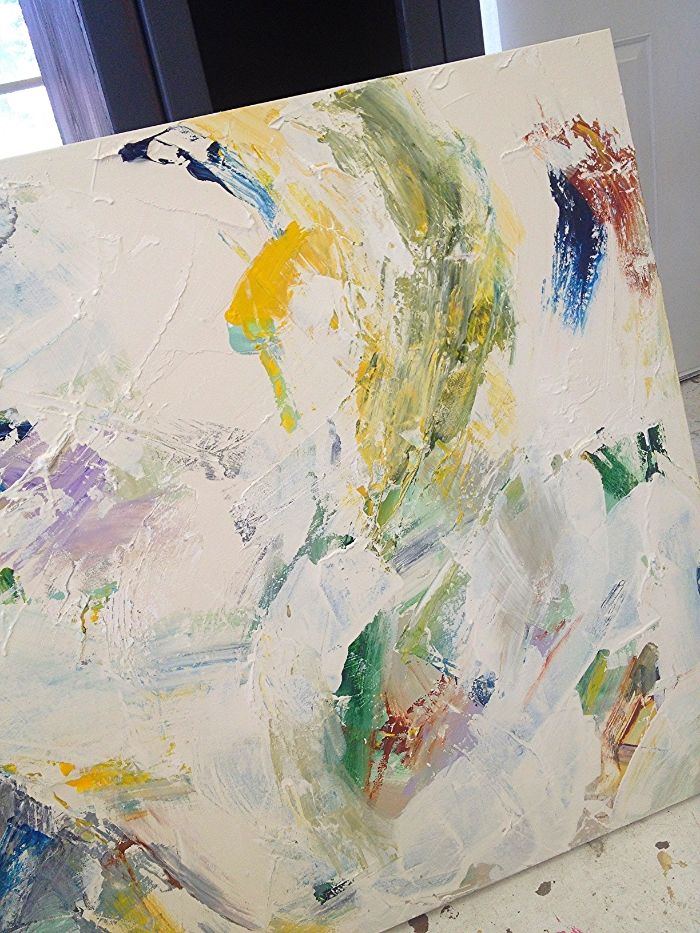 Today, I've got to get rid of the lilac in the middle and add a bunch more color throughout. basically some of the same colors you see here, just broader, larger strokes.
here's a vine video I made yesterday when I was doing a little finger painting (hah)
Of course, that purple has to go, but the smudging with fingers was fun : )
here's a photo of my palette knife from instagram:
wasn't it looking pretty here?
I'd love to do a series of really small canvases like this. to be sold either individually, or as a group?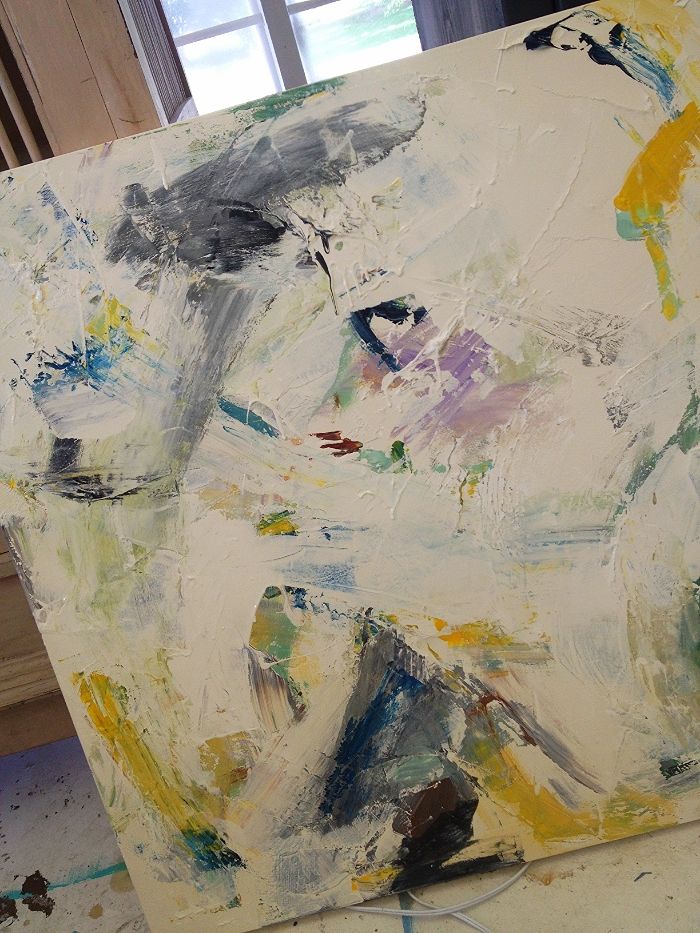 I'm back in the studio working on it today, along with a few other things. Hopefully it gets finished up!