I realize I'm a day late, but how was your weekend? Mine was nice!
I did quite a bit of vintage hunting over the long holiday weekend, and found some great stuff.
first : these chairs
they were a steal at one of my favorite thrift shops, so of course I had to get them! They are in terrible shape right now, but of course I'll have them reupholstered at some point. I couldn't resist the bamboo!
I also found some things at other shops, and a few things at Target, too, including these little make up pouches for only $1. I ended up adding pom poms to them: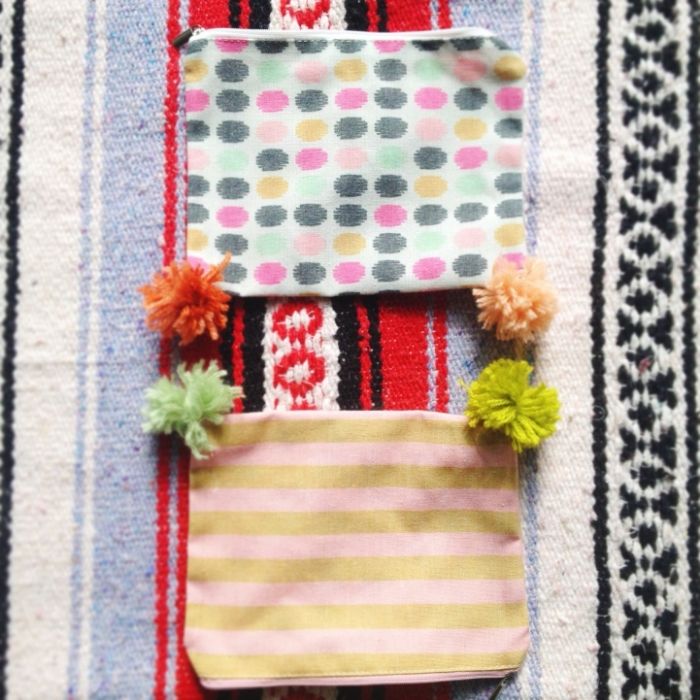 I actually even found the wool for the pom poms at another thrift store this weekend, in a giant bag with lots of vintage fun colors for only $2! In my head, I knew I would make pom poms with it, then I found the bags. Serendipity. I'll post a DIY on how to make pom poms later!
I was pretty happy about that fabric piece you see on the left hand side, too. It looked vintage to me, and on the tag it said "table runner", and I bought it for $2. When I got home, I unfolded it, and it was a beautiful NEW ikat runner, with the tag still on for $45. score!
that cool mirror was from Tuesday Morning. They actually had tons of things that I have seen at west elm in the past, in their sort of "global" style. i was pumped to find a few coverlets and cool pillows, too.
here i am with my packed car: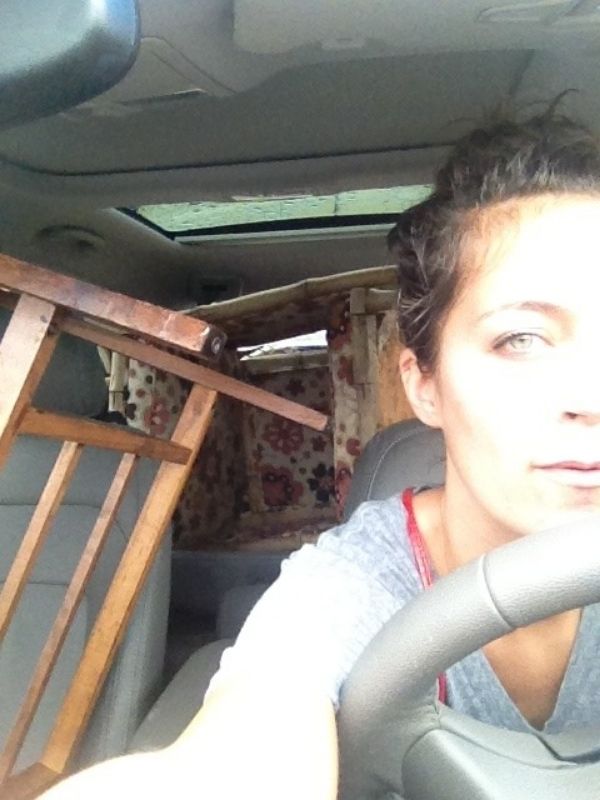 I also found a midcentury modern bar cart, which is in my passenger's seat, haha.
Here was a photo I snapped while planning my gallery wall in the guest bedroom. I sort of put it together a little better this weekend, too. It's probably not going to stay as-is, but it's okay for now. I can't decide if I'm over gallery walls - what do you guys think? They are so trendy. For now, mine stays (I ended up taking the one down in our hallway).
I also found those two poufs at Target on sale.
all in all, i'm having a blast decorating and finding treasures for the house! but it's just as I imagined - all our old stuff seems so small in this house, so i feel the need to replace (or more like, add to)!
we did get in a big of hang out time this weekend as well, between my thrifting and antiquing jaunts - here's jordan and mika playing in the kitchen :)