It's Monday, and I thought I'd share some snaps from around the house. Jordan was out of town this weekend, and when I'm here by myself, I usually end up moving things around, decorating, etc. Then he comes back and is confused. :)
Here's a little tray I have on the kitchen counter. Just a pile of things that make me happy. The owl was a Ross find a few years ago (I always find good stuff amongst terrible stuff at Ross.), and the triangle tea towel was from Target a few months ago!
I found those cute basketweave napkins at Tuesday Morning. I have really started liking that place, which is funny because when I was little my mom and grandmother would drag me there and I haaaaaated it!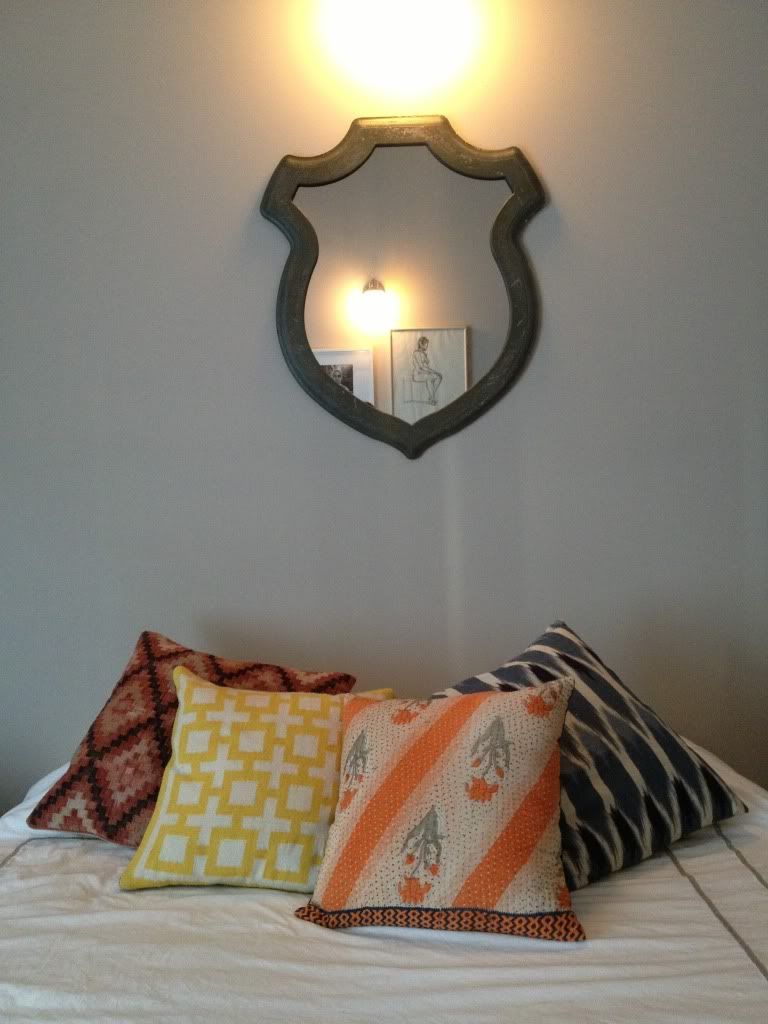 This is our makeshift guest bedroom. I mean, I guess it technically is a guest bedroom, but the bed is just our futon folded out, until we buy a king size for our room, and move the queen size in there. Our guests will probably be a lot happier. Anyway... I found the ikat pillow (I think its originally from Target) at a thrift shop. The thrift shop had tons of target merchandise, so I think it was a donation from Target, so it was brand new. The Kantha blanket pillow was a cool find from Tuesday Morning. The clear table pictured is an antique store find, as well as the cute MCM lamp. I've had that little orange clock forever - thanks to my old college roommate Sarah. Hey Sarah!
PS. the weird monitor looking thing is a security camera that came with our alarm system. haha.
I bought these planters at Ross the other day, too. I'm telling you - that place really comes in handy sometimes. I had been checking out planters EVERYWHERE because I couldn't find any that I liked for a price that I thought was decent. I mean, at Pike's large planters can run you upwards of like $90, and that's no fun when you have to buy several. So when I saw these two at Ross for a great price (I think the large one was $30 or so, and the small was like $15?), I snatched em up. They were supposed to live outside, but I set them down in here until I decide which plants to go in which, and now I kind of like them inside. Especially on this empty corner. My friends mom suggested getting a large plant to go in this corner, and I'm thinking that might be the route I go.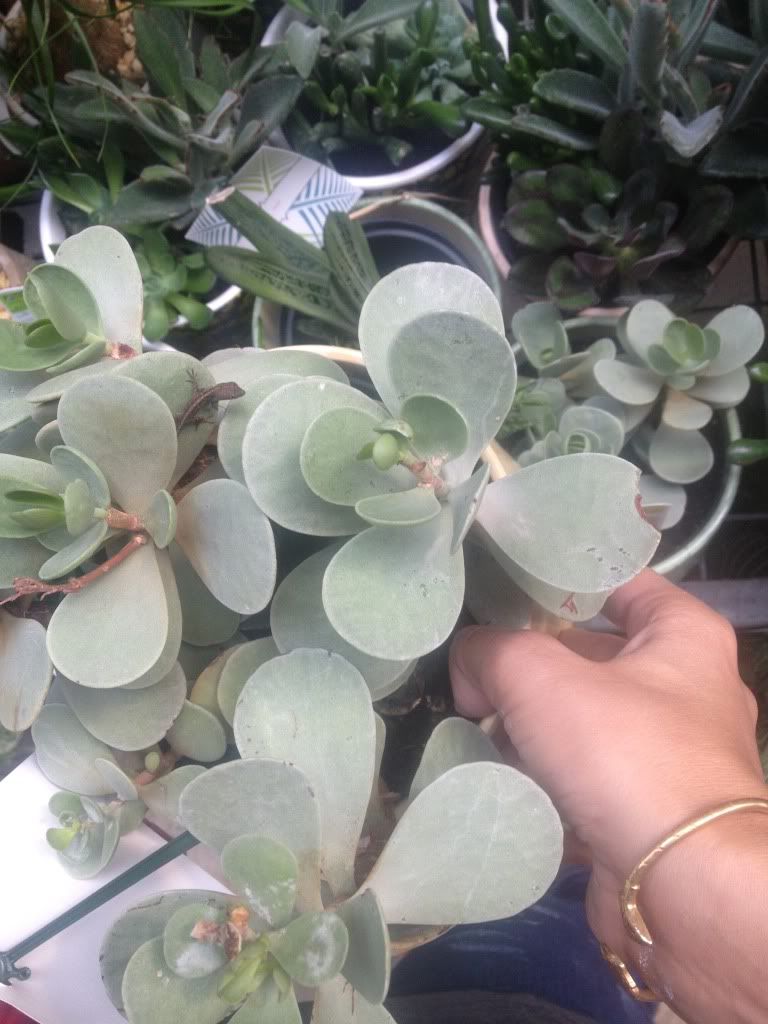 Last, look at this cute tiny lizard I saw at the Home Depot the other day. Ah! So tiny. I loved him. I safely put him back into the plants he was hanging out in, before I bought this succulent. Though, I would've liked for him to come home with me.