morning!
So... I told you guys I've been painting tons of kitchen cabinets (and even more to come!) lately, and you said you didn't mind my showing them... So I am doing just that!
I did some work recently in a farmhouse that got a renovation. The whole house is wood... wooden walls, wooden ceilings, wooden cabinetry, etc. My clients (And friends!) wanted to maintain that warm feel (And the wood was very special to them, as it was built over 30 years ago, and the wood was imported, I believe), but update it to fit their young family and lifestyle.
So, they kept the wooden walls throughout, and we did some paint work on some of the other surfaces.
Here is a "before" shot of the kitchen:
And, after: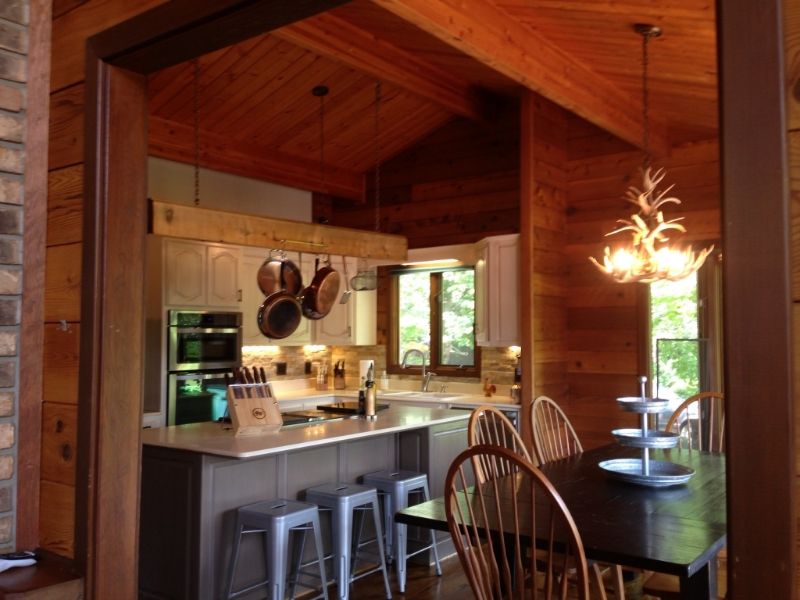 We did the cabinets a creamy white (I think it was even called Creamy White by Benjamin Moore) with a glaze on top, and the island a greenish-khaki sort of color that I can't remember the name of! It was a great shade, though)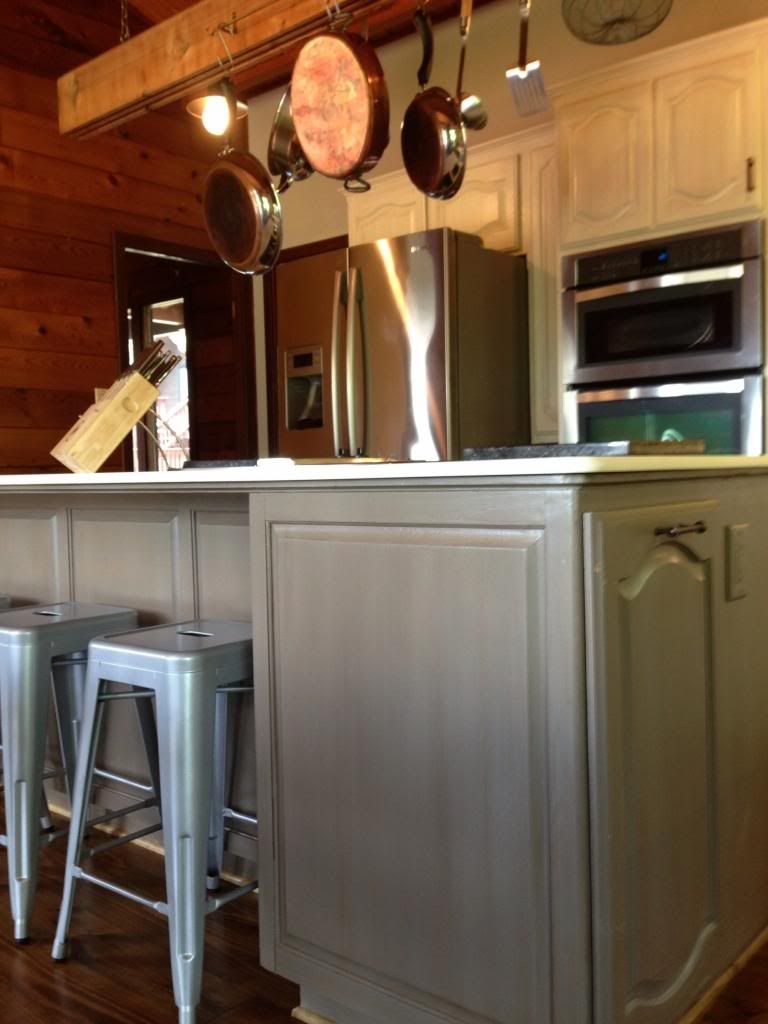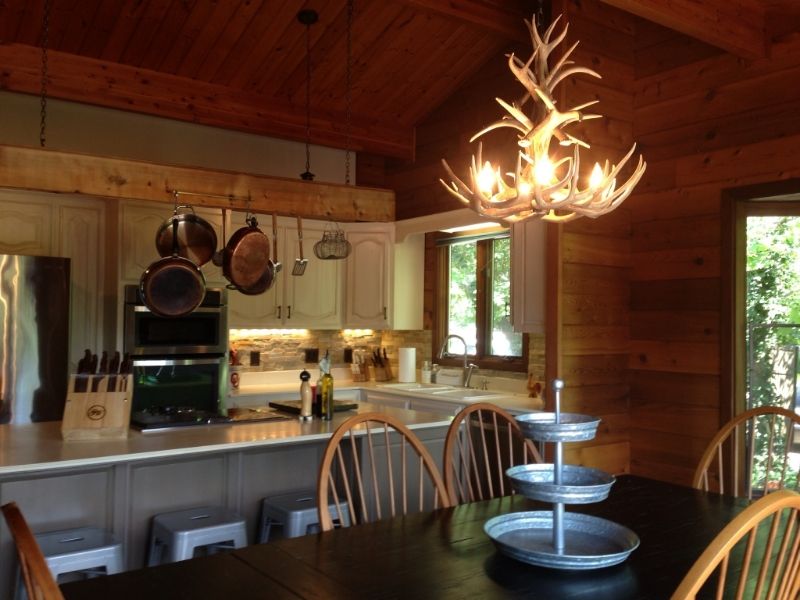 They put in new farmhouse lights, and a new backsplash, but kept the old corian countertops and the wooden block to hang the pots and pans from. All good decisions in maintaining the integrity of the space and the memories (they'd bought the house from a family member, so there was lots of previous attachment to the space!).
I loved the barstool addition (shocker i know - I have the exact same ones in my kitchen in orange :)) and the new antler chandelier! i think it was a perfect way to transform the space!