I made this faux Roman shade for our bathroom this past weekend, based off of a piece of fabric that I painted in my own pattern. I had an idea in my head of the type of fabric I wanted, and just decided to paint my own. Much easier, quicker and cheaper. Plus, the room it's going in (downstairs powder bath) won't get a whole lot of action, so it's not like it actually needs to go up and down for use. (I frosted the bottom part of the window it goes on, to let light in, because I mentioned before that it needs light)
(the bathroom it's going in)
I bought a piece of really thick white canvas at Joann's. Do you guys ever feel like Joanns has a terrible fabric selection? hah. I guess it's just a little grandma. Anyway, this was really the only solid white, decently thick feeling fabric I could find there. It was $10 a yard or so. I bought one yard. That's all I had to buy for this project, because I had everything else on hand. All you need is fabric paint (I used puffy paint!) and a dowel rod (I already had mine, and it was from Target).
This is what my fabric looked like when I laid it out: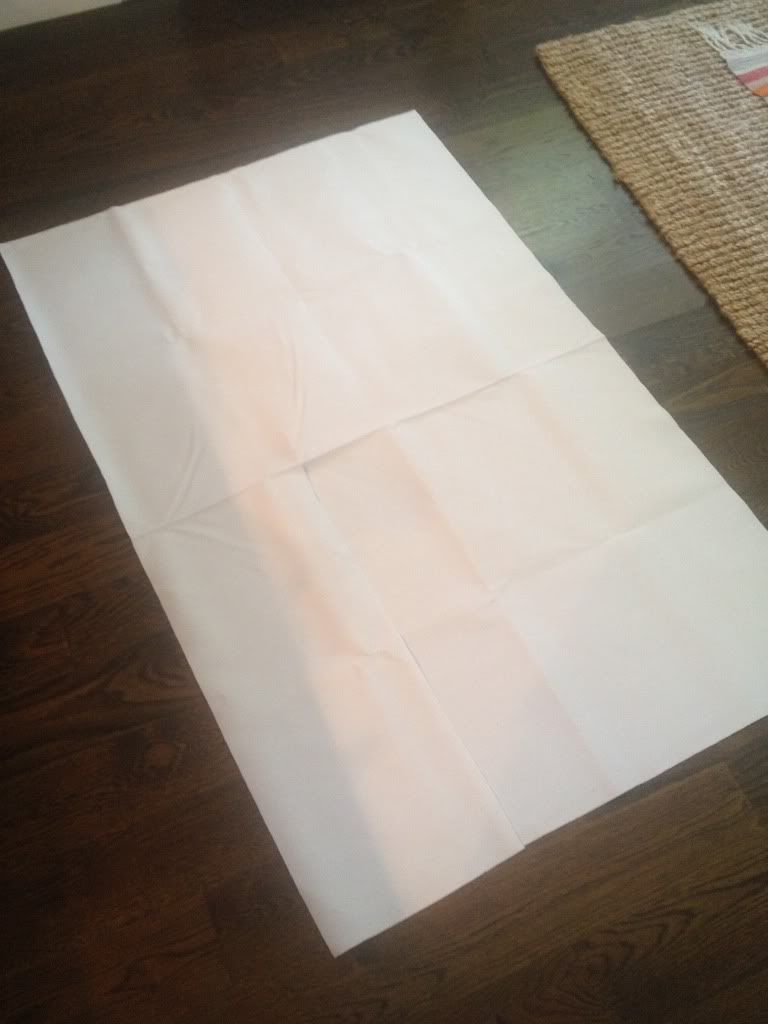 I determined it should be ironed, so I did. I used a little bit of starch, and I think that was a mistake, because it disfigured the canvas a bit. Is there something I need to know about starch/ironing/canvas?!?
I stopped with the starch after the first wrinkles appeared in my fabric, so it was okay. And, thankfully, the fabric is pretty movable, so I could bend and fold it with my hands and it would stay.
Anyway, I cut it to size for my window, and then played around with how i wanted the "roman shade" to look:
After I got the sizing right, I ironed the edges under to look like a hem: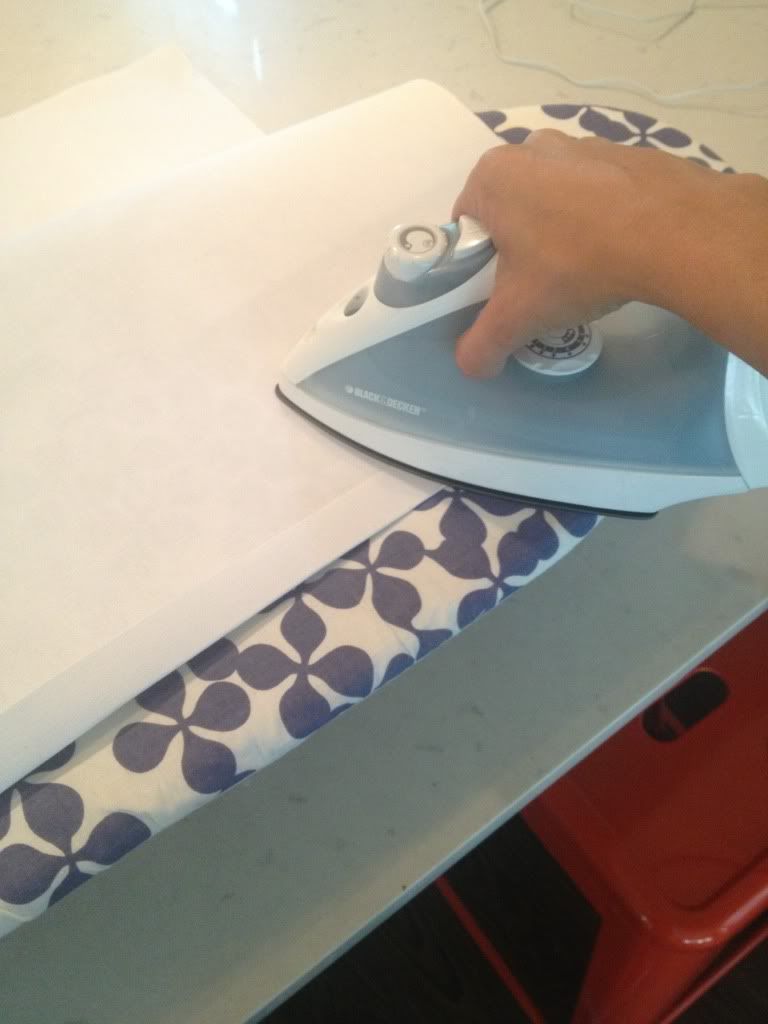 I then did the ol trick of hot glue under the edges to make it look sewn. Ive done this a lot in the past.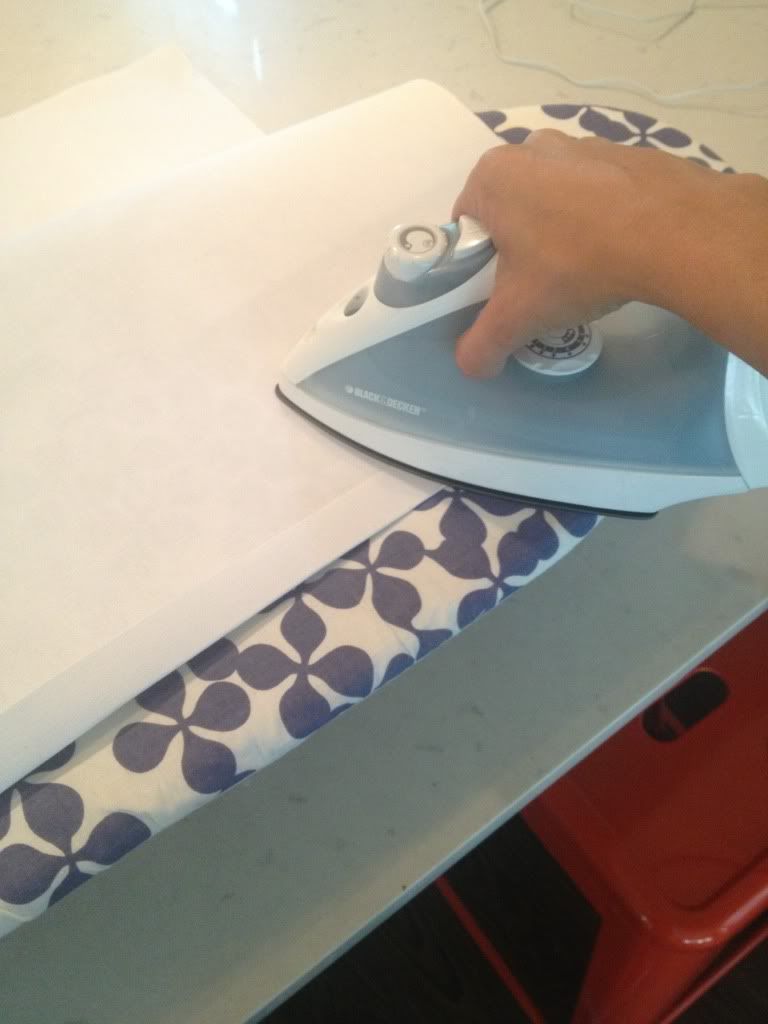 After this, I pulled it back out again and started with my pattern. I doodled a bit on paper before deciding what pattern to go with, then used a sharpie to draw on my canvas. I just eyeballed it, but you could use a measuring tape or level if you wanted:
At first I was going to fill in the arrows and triangles, but after about one row, it was taking FOREVER, so I just decided to do thin line drawings with my puffy paint. and yes, i know it's funny i used puffy paint - but, that stuff is so easy to work with, and fabric loves it.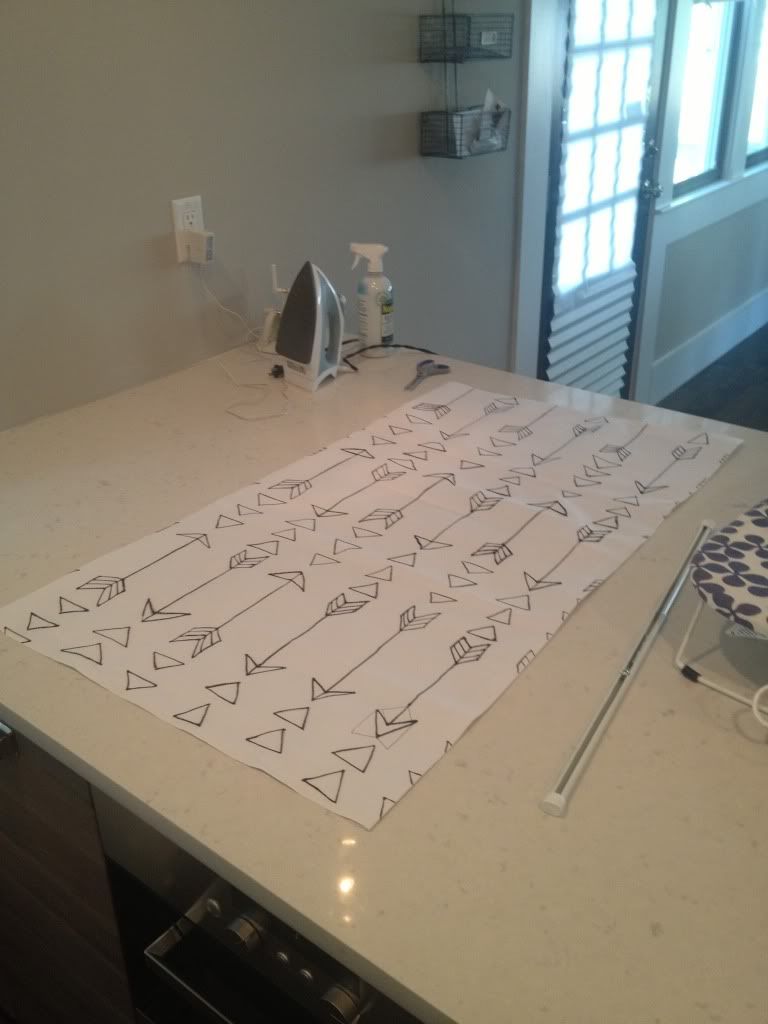 The nature of my pattern is pretty "fun", so I wasn't worried about complete exactness with my arrows and triangles. In fact, there are a couple of triangles that are upside-down. I think it adds character. :)
After this, I went back with my hot glue gun and created the roman shade look: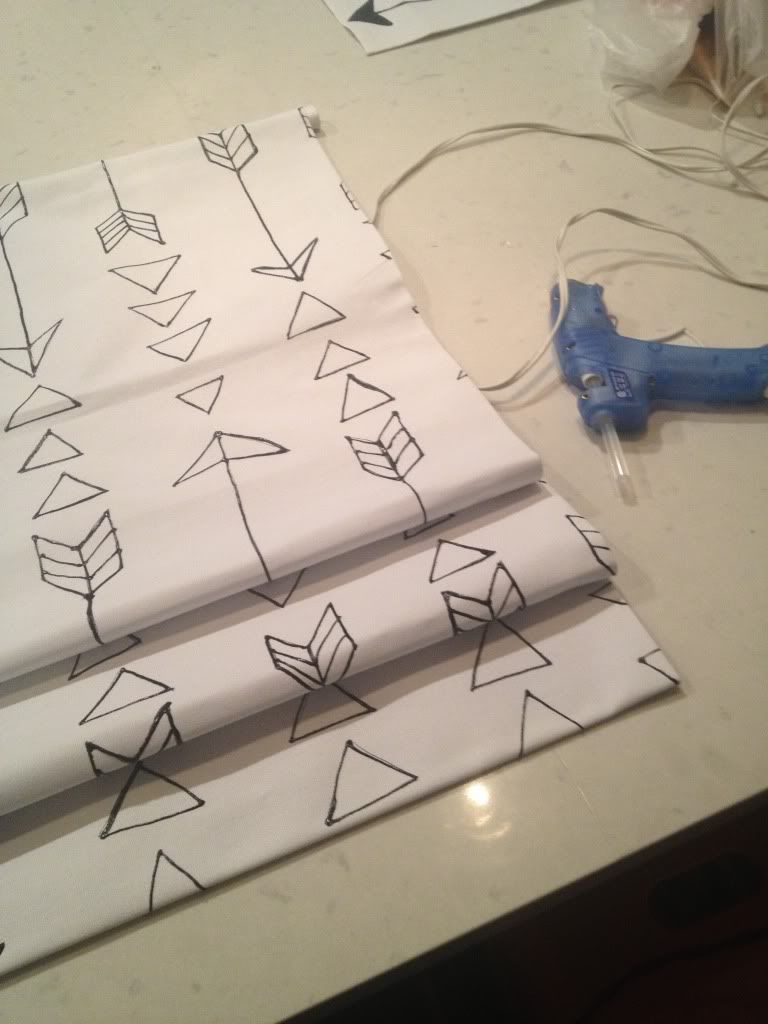 and voila!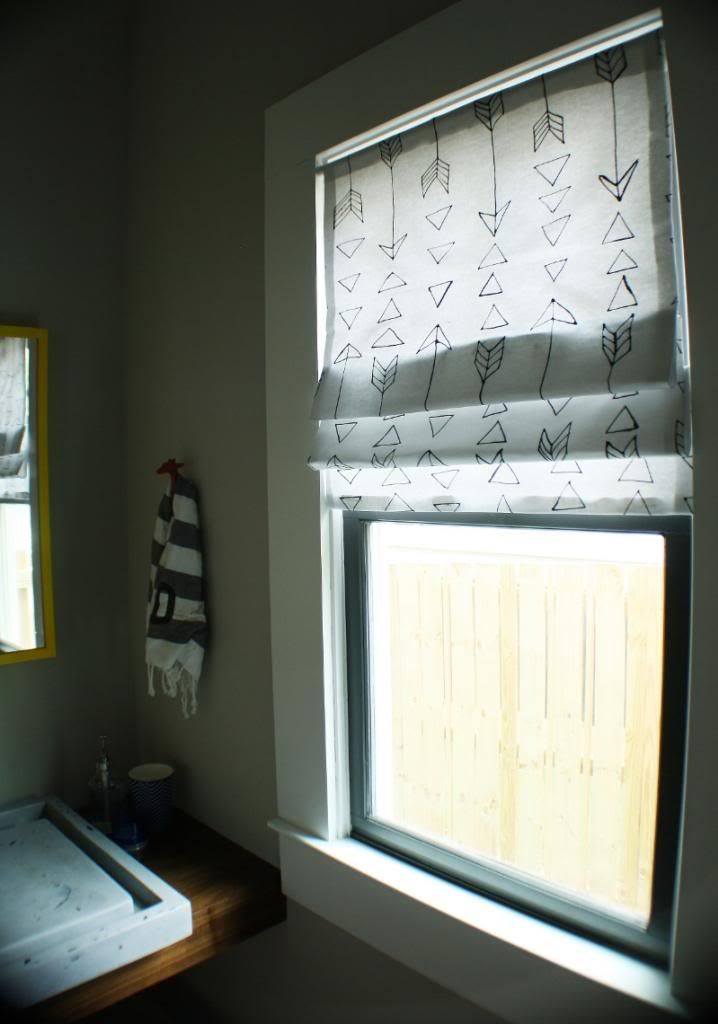 i love it - it makes me happy.
it might not be perfect, but it's exactly what i wanted in there! plus, i have to save my pennies for bamboo shades for eleven windows! i found some at home depot - finally!