I have this tiny vase in our bathroom, that is so cute, but I thought to myself that I needed some color in there. Flowers are out of the question, because Mika loves to eat them. (annoying)
I'm not sure if you guys remember when
I posted about my Christmas decor
in the studio two Christmases ago (how has that much time gone by? I am old), but these wrapped sticks came to mind, for adding some color: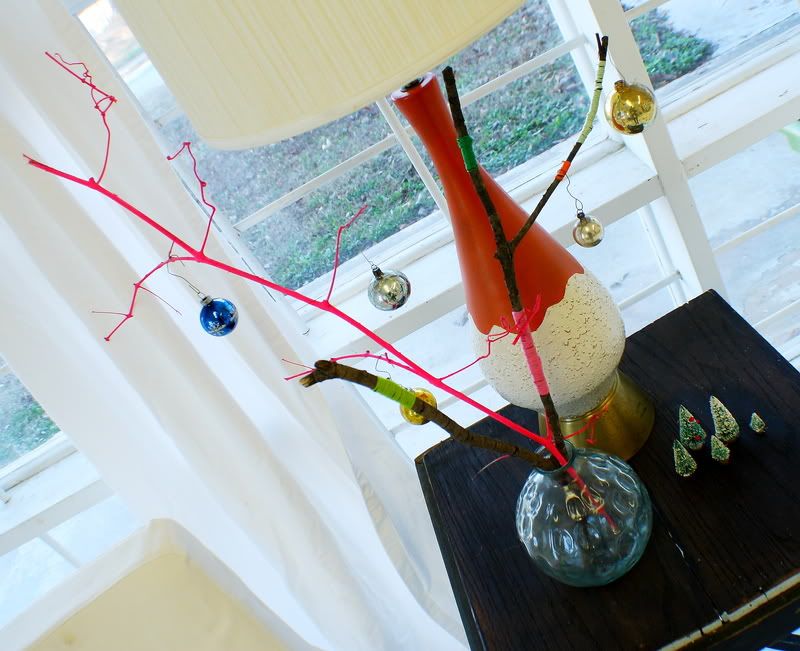 So, I went out last night and harvested some sticks. :) I was able to find about five teeny sticks in our driveway. Bam.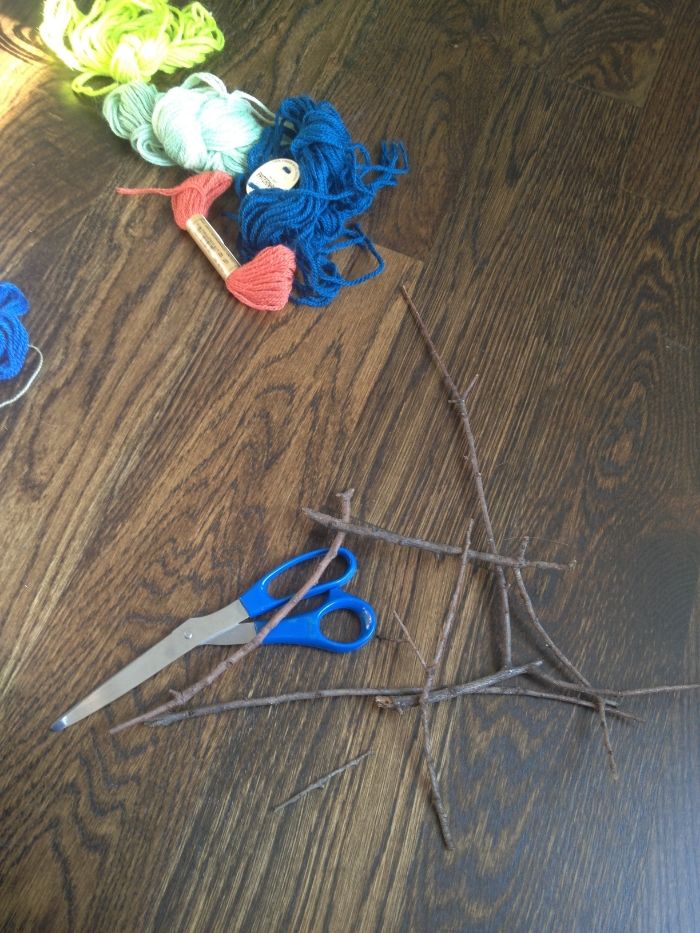 I pulled out the yarn that I found a couple of weeks ago at a thrift shop from
this pom pom DIY project
, and started wrapping. Easy. You don't need to use any glue - just tie a tight knot on your stick limb, then wrap over any overhang from the knot. At the end, tie another knot, and clip close with scissors. I liked using yarn versus embroidery thread (like I did the first time), because it's thicker and wraps faster.
and here she is: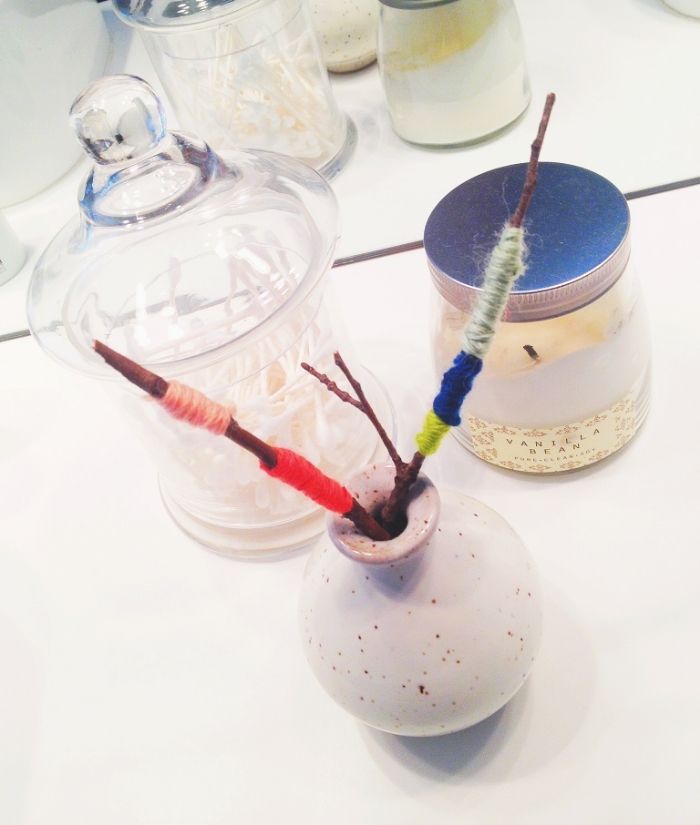 You like?
(I took this photo in our bathtub, hah. It made for a perfect little photoshoot spot. If you're into having photoshoots of sticks wrapped in yarn, tucked into vases)
There it is in my bathroom (On the counter - I'm not sure if you can even see it there. Please excuse towels draped - We don't have towel rods yet. Also excuse my gross after-work self!)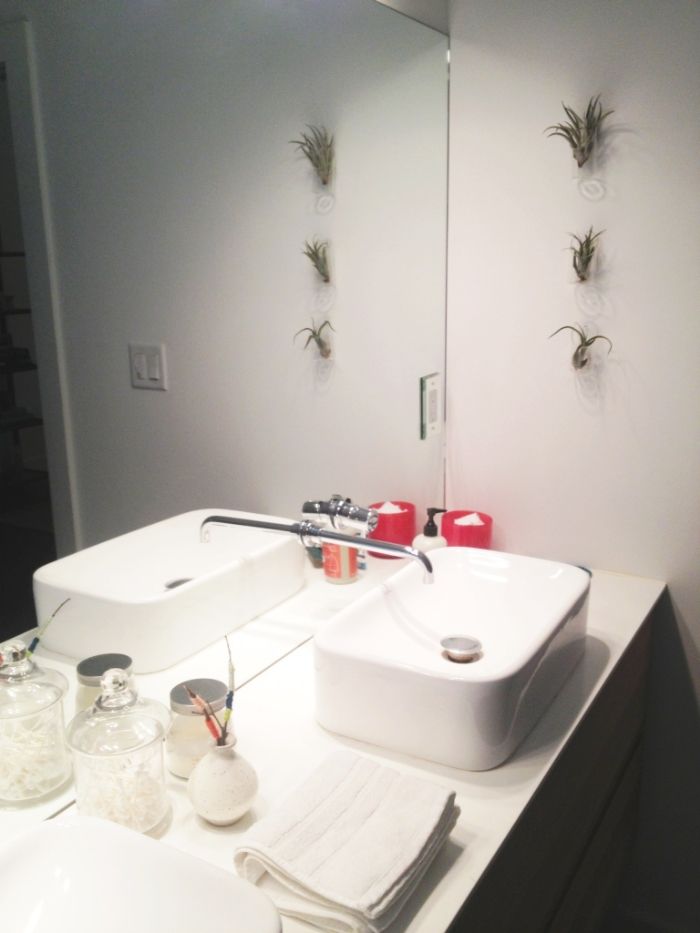 I need more accessories and to fill stuff in a bit, but the newly wrapped sticks make me happy :) As do my air plants hanging on the wall. Why do girls love plants so much?!