This is a bathroom cabinet transformation that happened recently - I painted the cabinets. I used Creamy White by Benjamin Moore as my basecolor, then did a brown glaze on top of them for a little depth.
Here they are, in their oak-y '80's glory: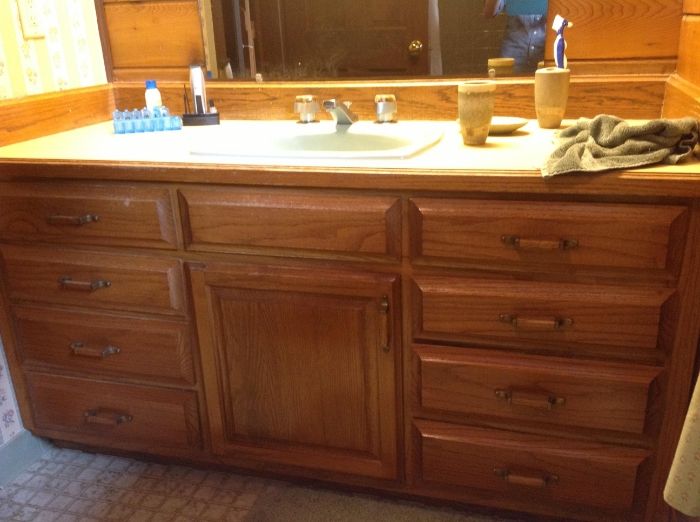 and, after: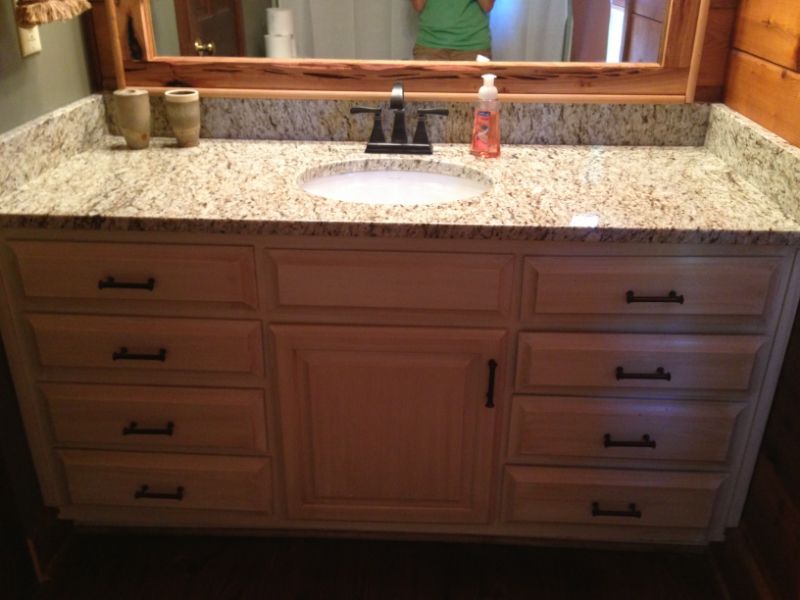 Given, they did get a new countertop, new hardware and a new faucet, but the paint makes a pretty big difference, huh?
Here is a view of the top part, too: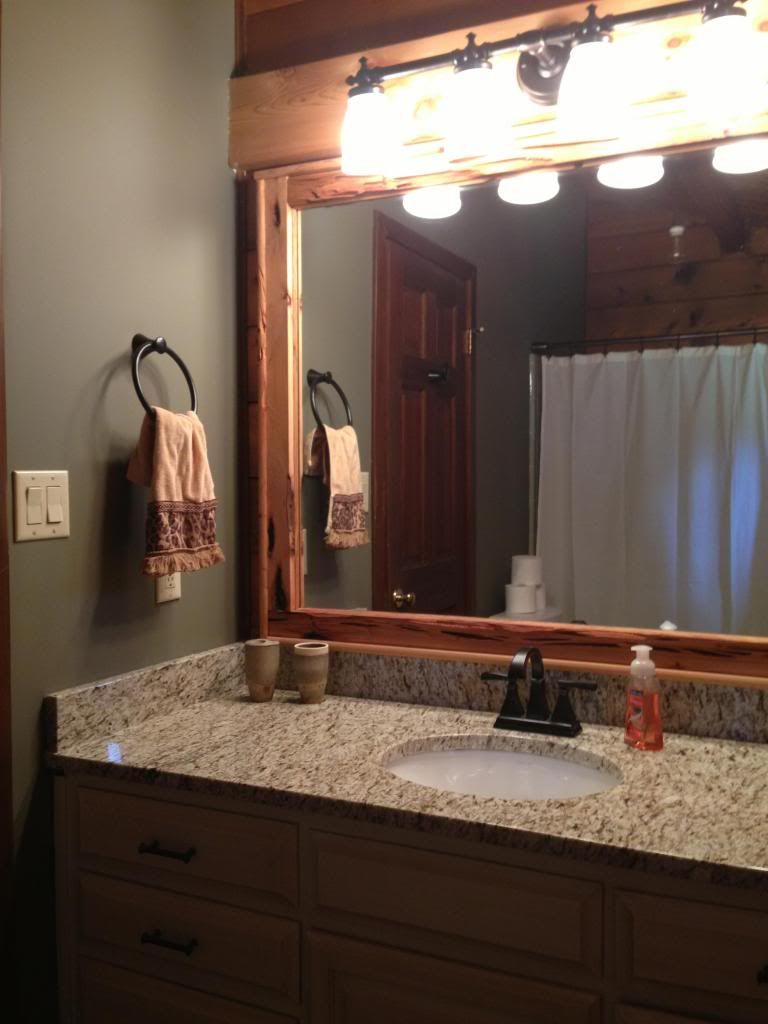 you like? This is the same house as the farm kitchen that I posted about last week...
here's a link
incase you missed it!
Have a great Tuesday.