we hung them! Well, first I should say I found some, in the right sizes, in the right color. And they didn't even have to be cut to size for me (phew, much easier). They are
these from Home Depot.
They didn't have them at the Home Depot in the city (city hardware stores are so much smaller, and carry so much less!), but I have found them in the 'burbs. I was really happy that they didn't have to be cut down to size, since we have many windows, and many windows that are different sizes (and very tall).
They're actually a medium brown - they look pretty dark in these photos, but they're a nice simple light brown. They are privacy shades, in the respect that the bamboo isn't stacked up and down, it's stacked to where there is another piece of bamboo staggered behind each one, so that they overlap and create no gaps to see through. They don't have blackout liner, though, which I am happy about, because I didn't necessarily want it to be pitch black dark in the rooms that they are in when they are down. Anyway, I'm glad that I waited to find the right ones, because I really like them. The prices weren't bad, either (even though many people suggested amazon.com and overstock.com for shades, I could never find a color/size/privacy option that suited me on there.)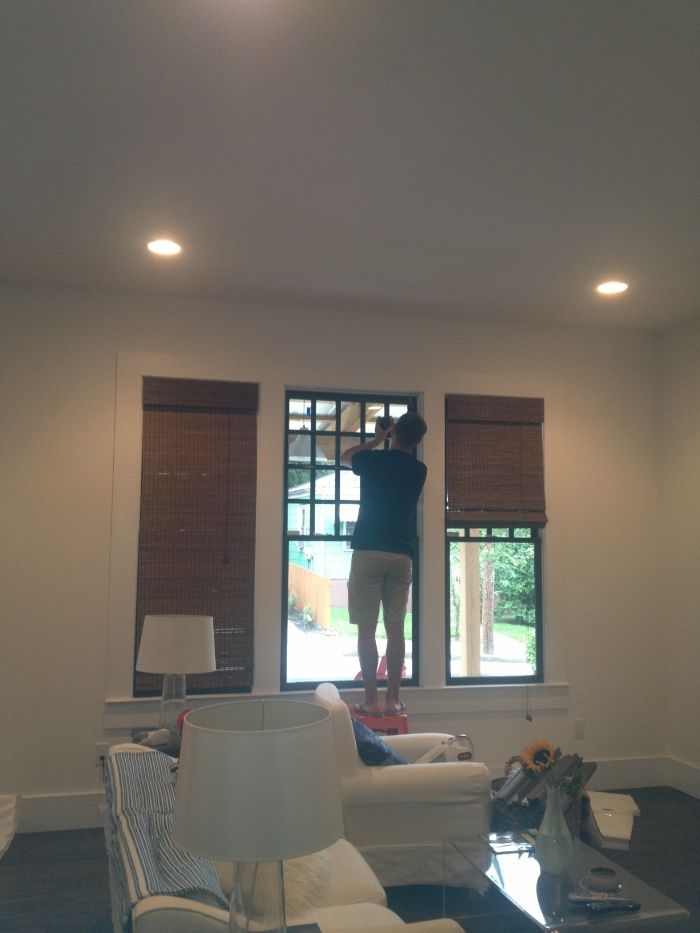 It took us like two hours to hang four of these (there is one on the front door, too), which was a pain, but it was mostly learning how to hang them -- I'm hoping the next round (kitchen!) will be quicker. Not fun.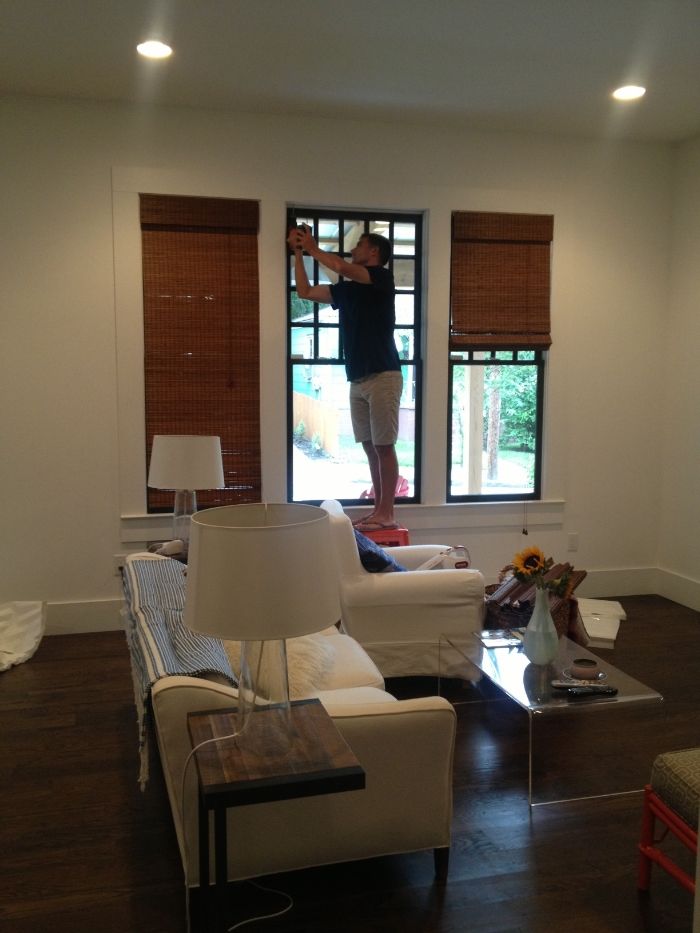 also - ignore my living room. it looks terrible right now... I canNOT wait to start redecorating it! it'll be an overhaul - new couch, new rug, new chairs -- all in order.