There is still SO much to do in this house (ah! So fun! it's hard not to go nuts over it), but I am pretty happy with the kitchen and dining area right now. Of course there are other things I'd like to add, but the major part of furnishing this space is done. It was a high priority for when we moved in (kind of need somewhere to sit when you eat).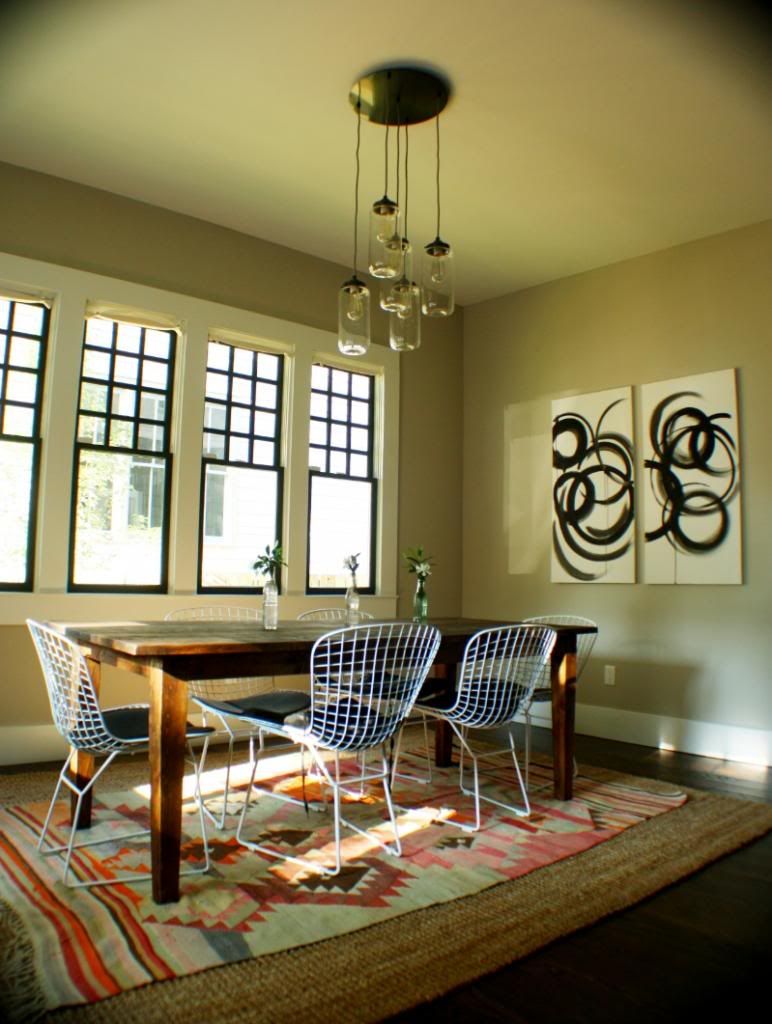 As you can see, the chairs are still white... it was the general consensus when I asked you guys, and it was a lot easier than painting them dark again. hah. I think I'm starting to like them white now, anyway. I just need some lighter seat cushions for the chairs - which apparently are hard to find. What, is it not practical to have white pillows to eat on? Who needs practicality, I say. Prettiness is where it's at. I'm not sure if I mentioned it before, but I got the table at Scott's Antique Market here in Atlanta, in the North building. Would you believe I'd never gone to Scott's before that time (about a month ago)? I have been wanting to go for a long time, but living in our condo, it really always felt pointless, because we didn't need furniture or anything. I guess I could've picked up accessories, but for some reason I never did. Anyway, I'm so happy with the farm table.
I hung the old artwork from our bedroom in here for now, but it may change. I'd like to get a vintage sideboard or something to go on that wall under the artwork. It will have to be shallow, and I'm on the hunt. Also, we need some blinds and curtains, stat. I was researching blinds yesterday, but I haven't found any that I like that have the privacy liner in them! Lowe's sells only two types of blinds with privacy liners - one is a really light blonde wood, and one is a really dark wood. The medium ones don't have the privacy liners. I did find a DIY project online where you could add your own fabric to the backs of any bamboo shades, but I find that frustrating when you pay around $60 per shade anyway! I don't want to have to do surgery on my expensive shades to "make it work", you know?! Do you guys have any suggestions? We definitely need the privacy liner, since our's are on exterior windows that show to the street and right to our next door neighbors :) I did find an option online, but the website seemed a little shady, and made me nervous.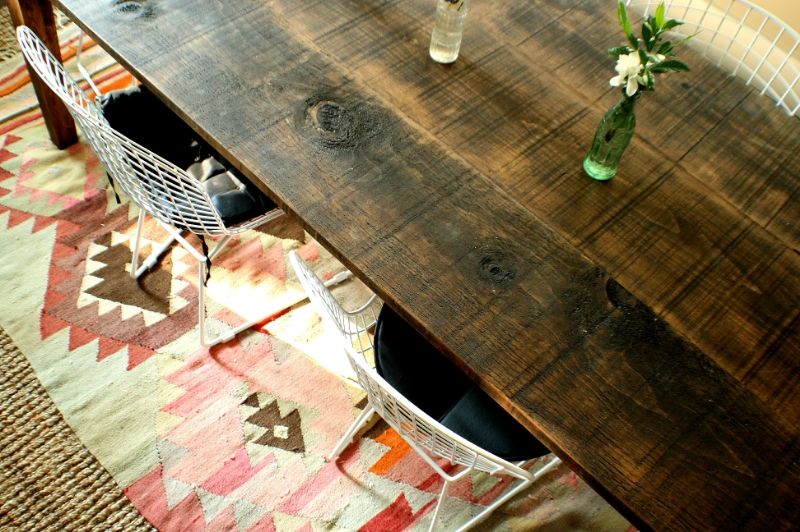 Right now, we have those paper temporary shades on all the windows, and they keep randomly falling off the window. So annoying, and so weirdly loud in an empty, echoey house. Scary!!!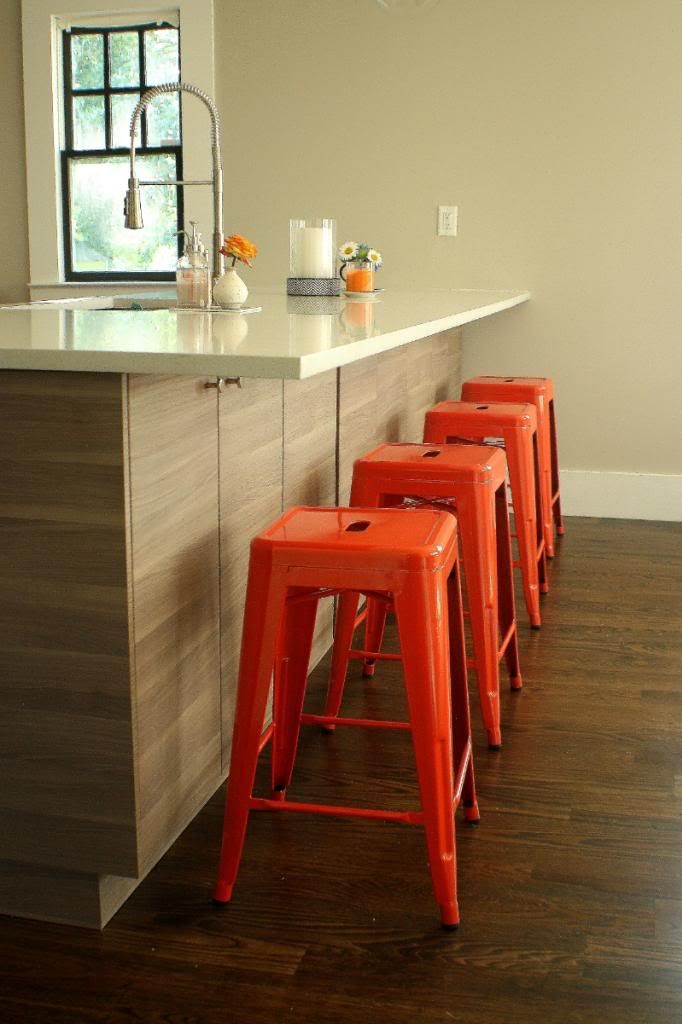 they're the perfect height, and they're nice and sturdy. and: no assembly required. Ahhh. The chairs took about 45 minutes to put together, so i was quite happy when i opened the box to these babies and they were just stacked. Much easier.
anyway, that's all for now - just a little house update!