Well, today's the big day! We're moving into our new house. Woo! Finally. I thought this day would never come. It's been five weeks of living with friends and family, which has actually been really fun, but we are also really happy to be moving into our new house. Life and work has been so busy - it'll be good to have a home base to come back to again.
Before I start loading up the moving van, I thought I'd show you guys a few pictures of a tree for a little kids room that I painted a few weeks ago! It was a fun one.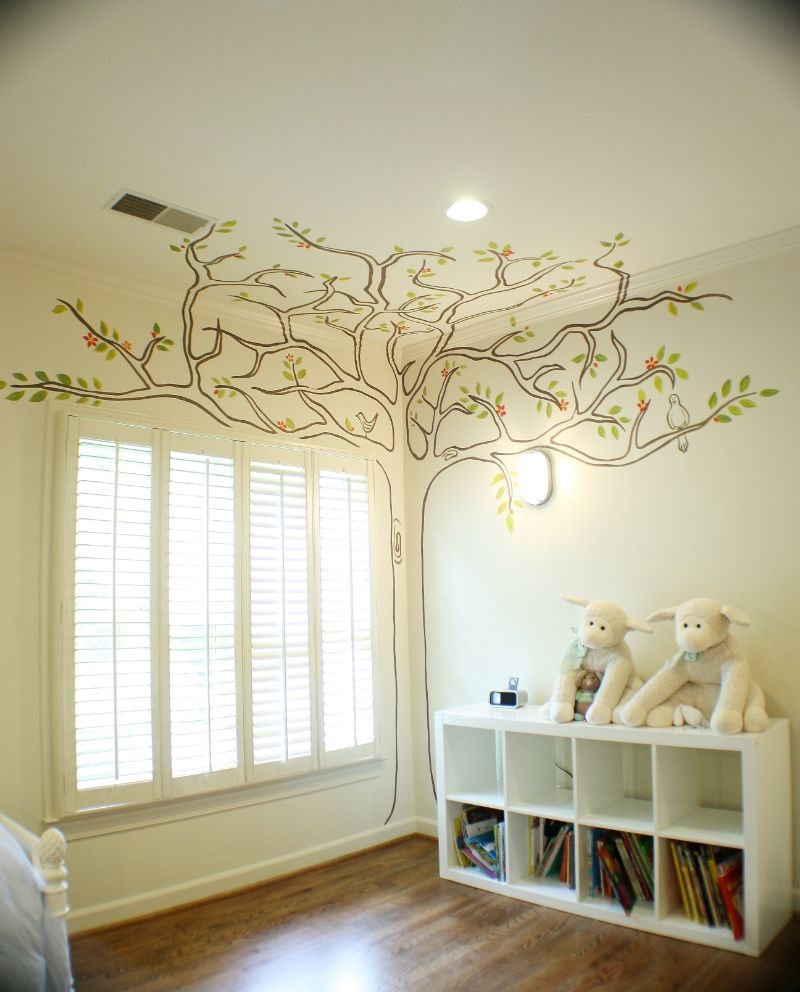 It was a twisty, turney, root-y kind of tree, with a few birds per my cutie clients (they were three year old boy/girl twins!) request.