hey guys,
just checking in... been so busy with work (in the middle of a big cabinet project, which really wears me out, especially around wednesday/thursday of the week!) and house stuff, and blah blah. i just don't have the inspiration to blog! i did get up this morning, and shoot some photos of the new house for a future collaboration (woo!), so i had a couple of phone shots to share with you guys...
can i just say how much fun it is to play house? ahhh. last night, i got out and planted more flowers (people have been giving us plants as new-house gifts, and i LOVE it!), then we sat on the porch until about 9pm. and it was still really light outside, which was weird!
I think I showed you guys bits and piece of that painting that I finished recently-ish... anyway, I kind of love it, and it's hanging in our hallway, leading up to the stairs now.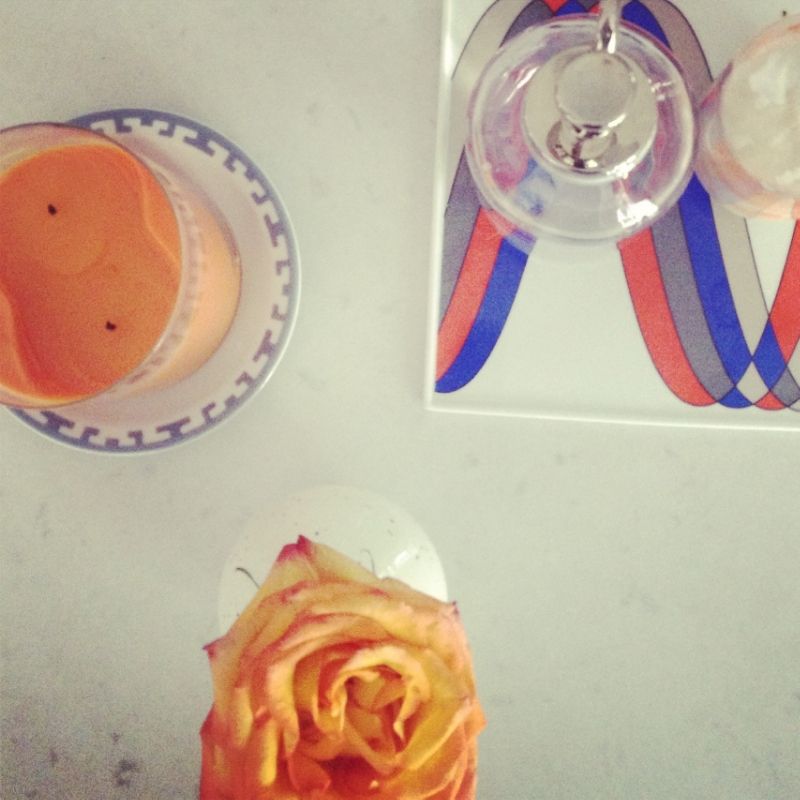 this was a photo i posted on instagram yesterday. just a little kitchen vignette. i got that little orange/blue/white plate from cb2 recently, and i like it because i think it looks vintage! the little blue and white dish is from a thrift store and actually is vintage... jordan bought me that orange rose from a man selling roses near our PO box in little five points. :)
last but not least, i know you miss mika and need a picture of him. hah.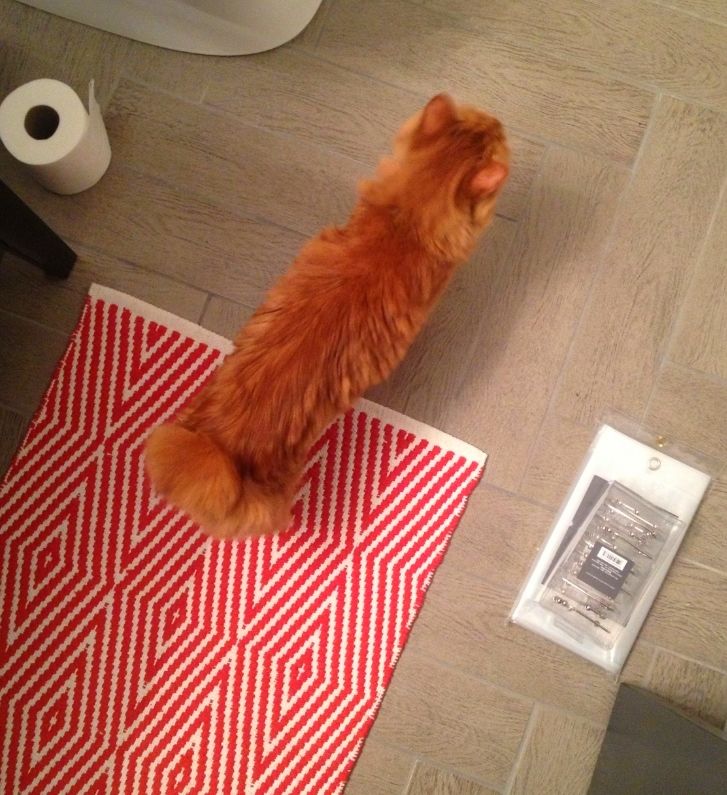 i bought that little rug from the nate berkus line at target... i love it! it's the perfect tomato red. i wish there were more items in this color way from his line. all the towels are really cute, too, i'm just in a big white-towel phase (have been for a few years now). they just seem easy and timeless, you know!? i also wanted to show you the herringbone pattern we did on the tile in the floor. it was the first little tweak i made in the house, and i really do like it.
ok, the end. time to go paint cabinets! i hope you guys don't mind being patient with me while i'm crazed!