I've been doing lots and lots of kitchen cabinet projects, which make for kind of boring posts, if you ask me. I'm always assuming you guys probably don't want to see posts with just kitchen cabinets painted from brown wood to a color? So, I usually don't blog about them!
I did do a fun cabinet job last week, though, with a little twist at the end...
sunflower gold inside the exposed glass cabinetry (Benjamin Moore's Golden Groves). The surrounding cabinetry was painted gray (Benjamin Moore's Kendall Charcoal.)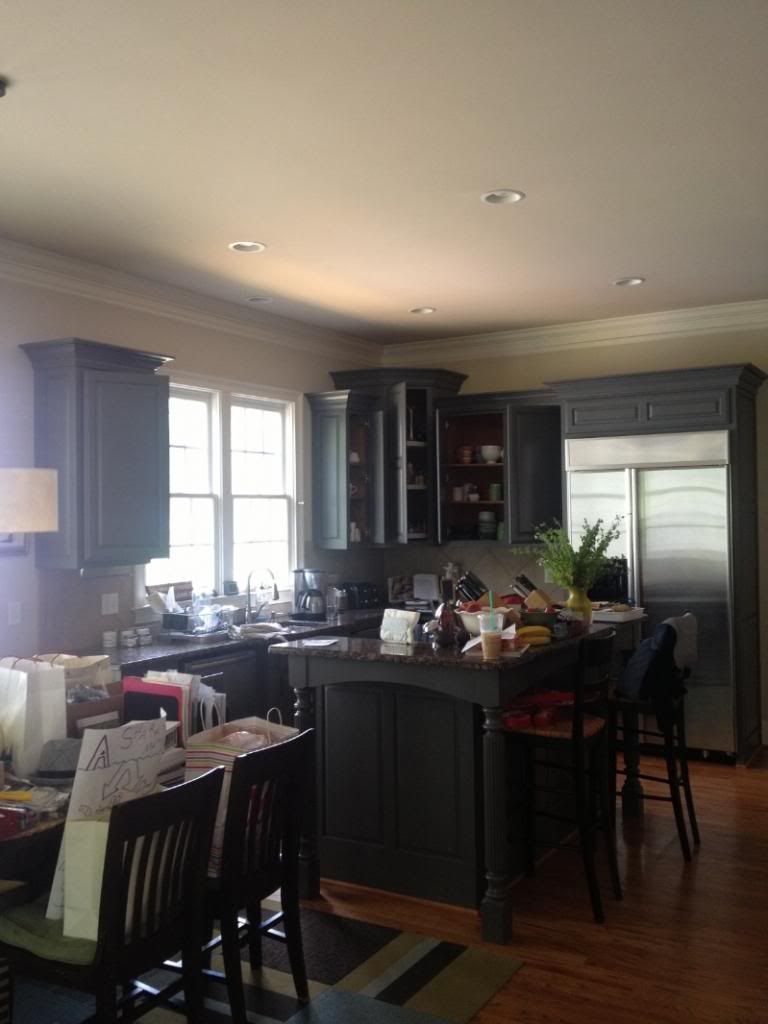 (obviously this is when it was just finished, and I couldn't close the doors for a proper shot!)
Also, my client was super cool, and she and I were definitely kindred spirits. We chatted practically all day while I was there, and bonded over loving the same music! She and her son even took me to lunch for my first Vietnamese Buford Highway food experience.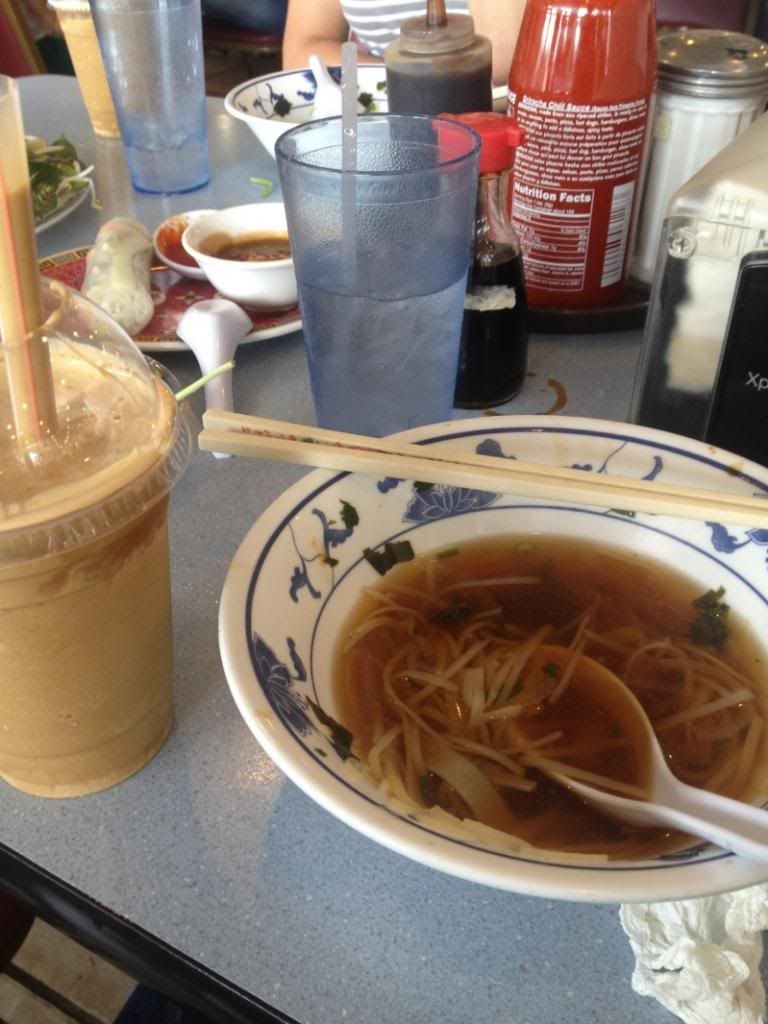 it was delish (yes, I doused it in soy sauce and Sriracha.).
The to-go coffee smoothies were insanely sweet and good. Anyone that knows me knows I love my coffee probably too-sweet, and this Vietnamese concoction was right on the money.
Anyway, my client and I also bonded over our mutual love for Bruno Mars. You guys! I know I'm a little late to the party on this one, but he is one talented dude. I have
mentioned
before how I am obsessed with Michael Jackson (I even
dressed up like him for Halloween a couple of years ago
), and he is Michael reincarnated. Seriously! You guys should Youtube search his live performances, if you haven't already. Super crazy talented dancer and singer.
I'll leave you with this gem on a Thursday morning... you're welcome (sorry for the short offensive language at the beginning, if it bothers you):
See? Michael.