Hi!
As I've said, we're staying with my best friend, and yesterday we decided to rearrange her bookshelves (well, she mentioned that she'd like a little change up so I decided to go for it! I don't push my bookshelf rearranging on people. Haha) and a frame wall.
Here is the frame wall "before". To be fair, it wasn't done! She still wanted a few things hung, so I got to it.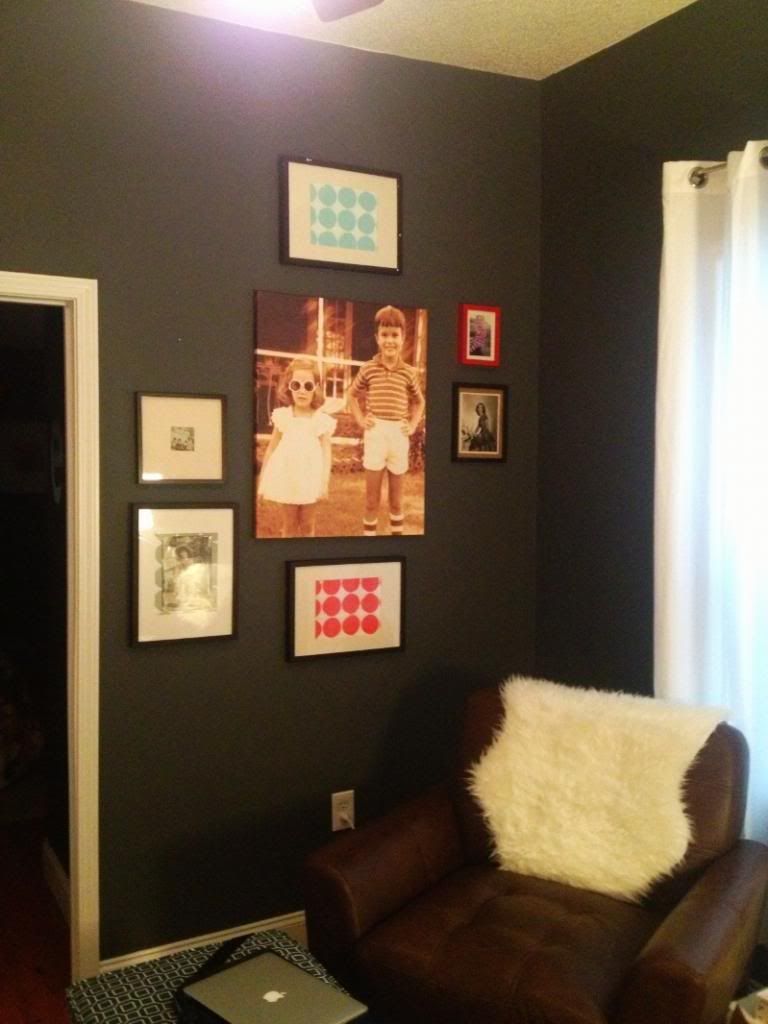 I left that big photograph as the anchor piece, and worked around it. Isn't that framed canvas awesome? That is her and her older brother when they were little kids. So cute!
And here is the after. I really just filled it in more. What do you guys think?
Next, I rearranged these bookshelves in her living room. She got the awesome metal and glass shelves from IKEA. I love them! Her original intention was to spraypaint them gold, but she decided to leave them black and I really like them as-is -- especially against the white wall. Contrast! I might have to get some of these for the new house.
Anyway, here is the "before" of the bookshelf:
Sometimes a change-up is just nice, ya know? I always love (as you guys know) changing things up around my house, and something small like this always makes me smile when it catches my eye.
Here's my "after":
(you'll notice in this second photo that a potted plant has been moved to the top of the shelf. Mika, our cat, has gotten comfortable at my friends, and has decided to start eating her plants. BAD BOY)
I also hung a
couple of my paintings
for her to foster while I am here! I think I need to move one though, because the colors might be too much for two of them to be together there.
I did a little painting at the studio yesterday, too. If you follow me on instagram (@kristenfountaindavis) you might have seen it.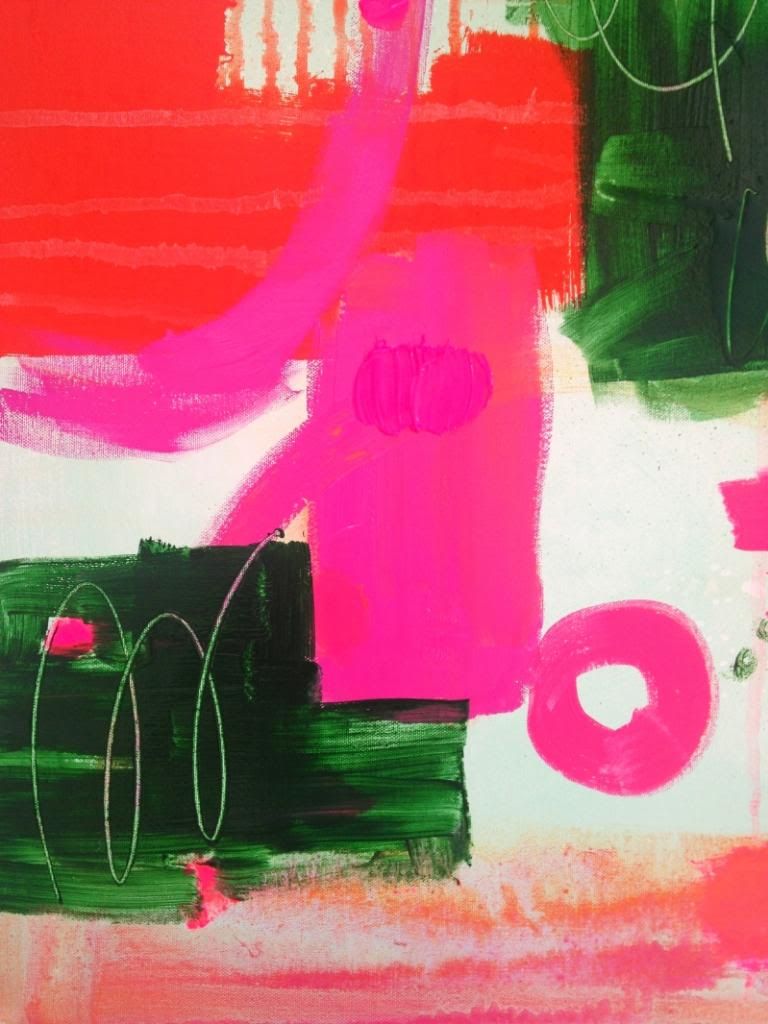 How was your weekend?