As you know, last week, I worked on a star stenciled ceiling for a nursery project. My client wanted the feel of Osbourne & Little's star wallpaper, without the hassle of actual wallpaper. I have to admit that I was a little nervous about the painstaking part of this project (back aches! Neck aches! Math!), but it actually wasn't bad at all. I think that I have figured out how to tackle these types of projects at this point (after my ceiling striping from a few years ago!), so things come a little quicker to me now. Live and learn, ya know!?
I made a stencil:
and got to it:
The actual stenciling part wasn't bad at all. The measuring for where the stars should go was the hard part. I made a grid on the ceiling with measuring tapes and a yardstick, and was able to place my stars precisely that way. It took me about a day and a half/two days to finish.
in this photo, you can still see my lines: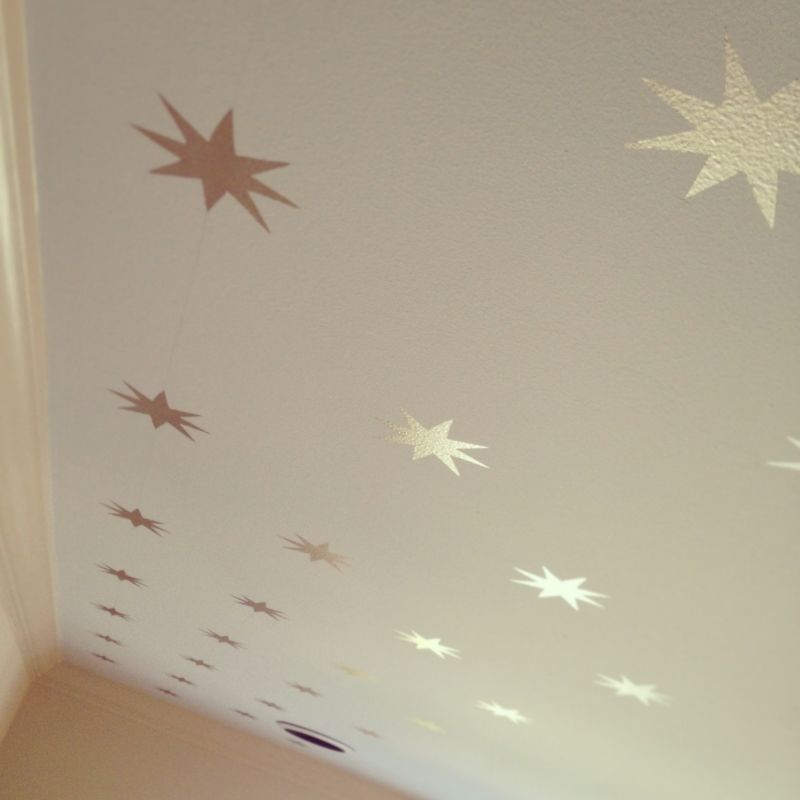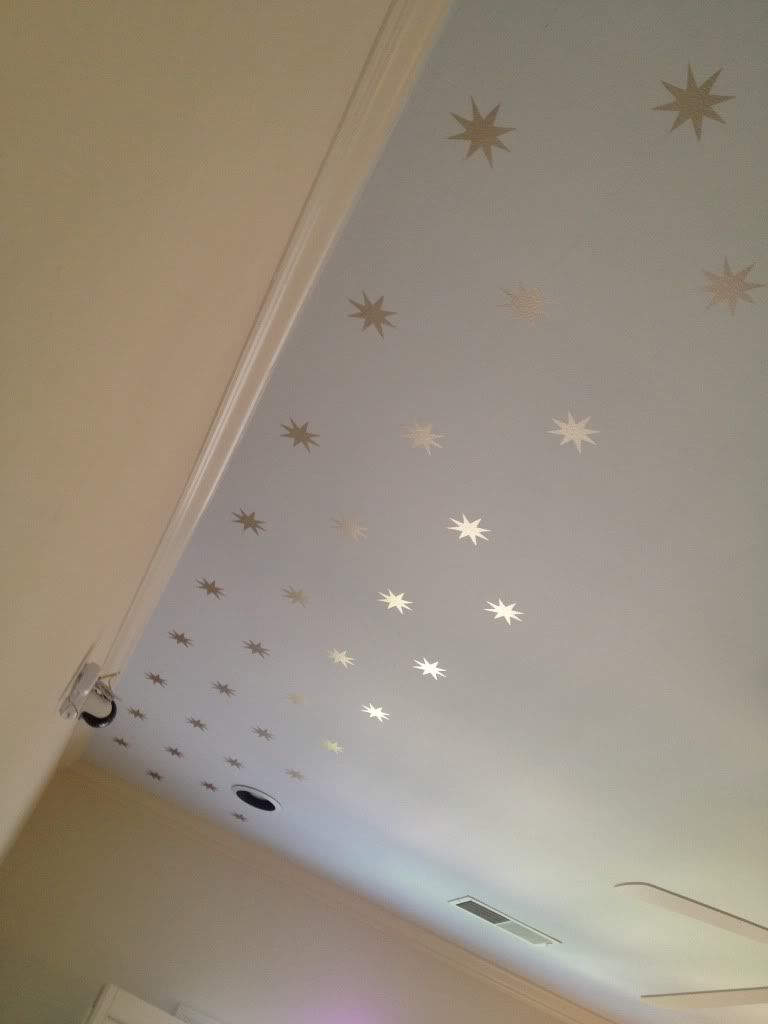 in the works!
and, done: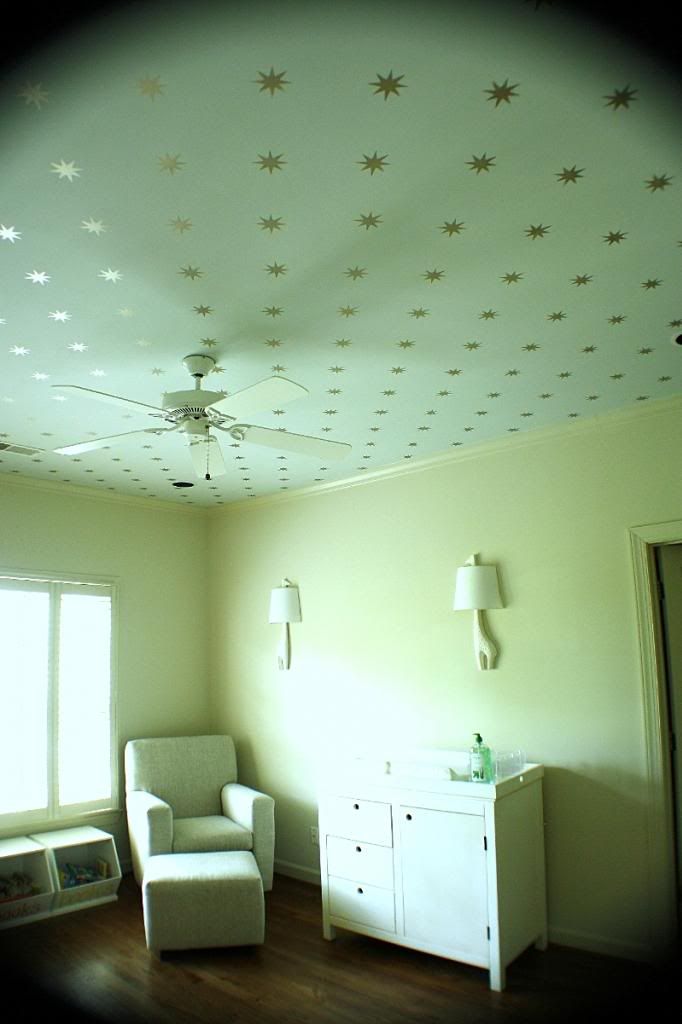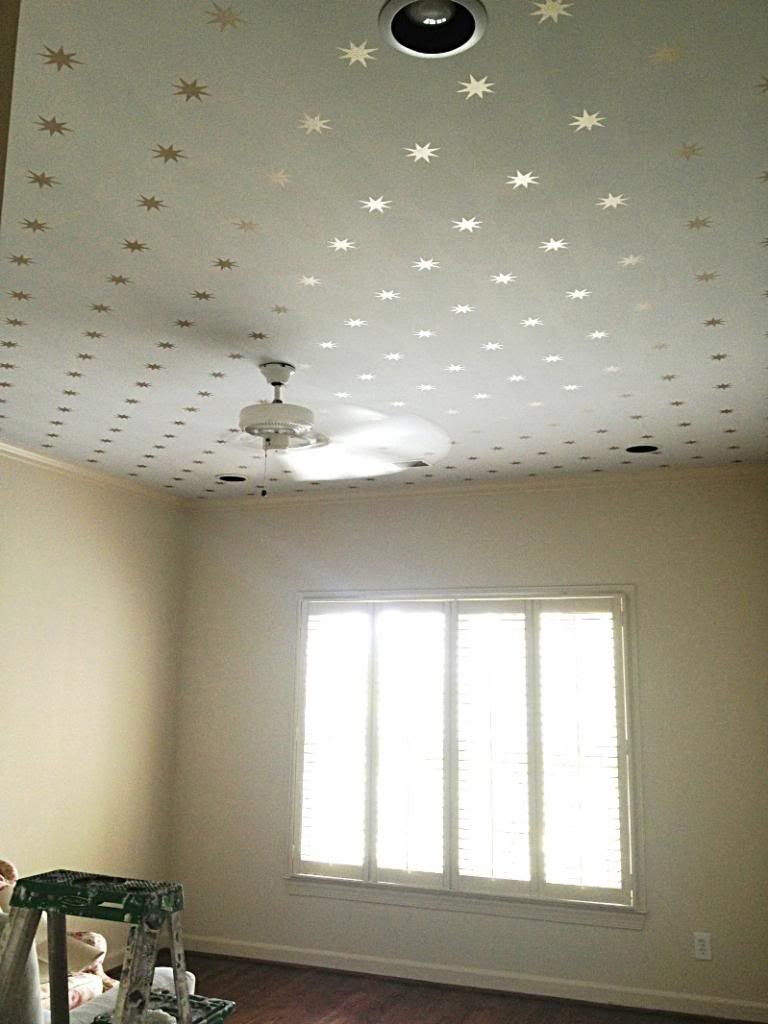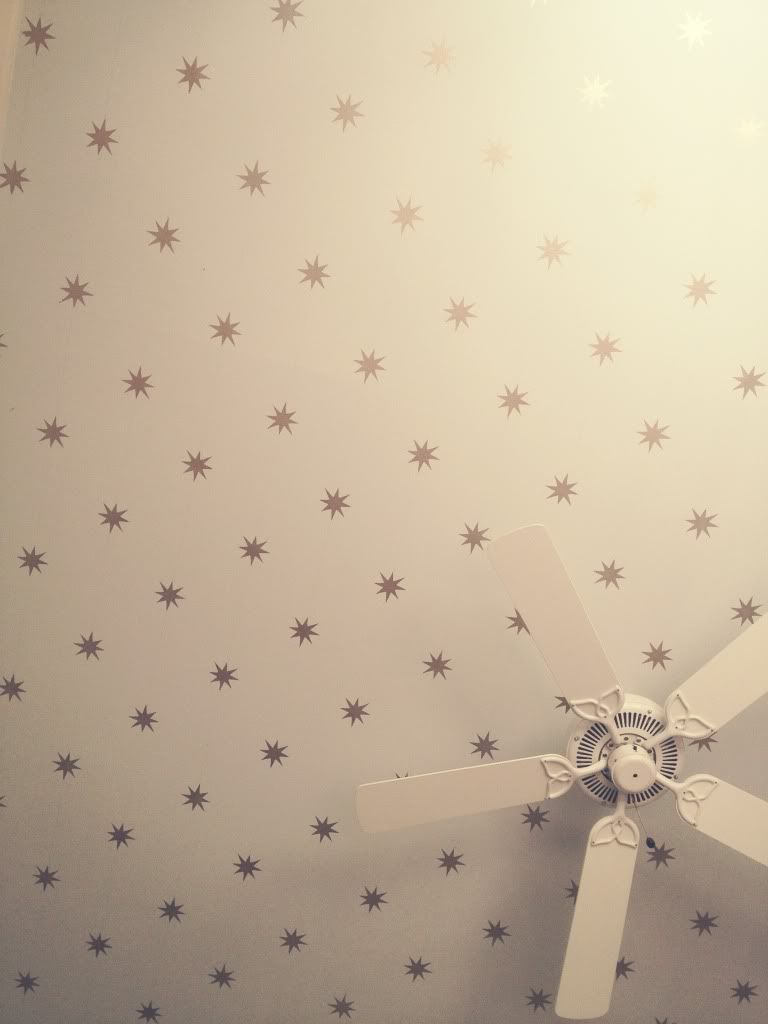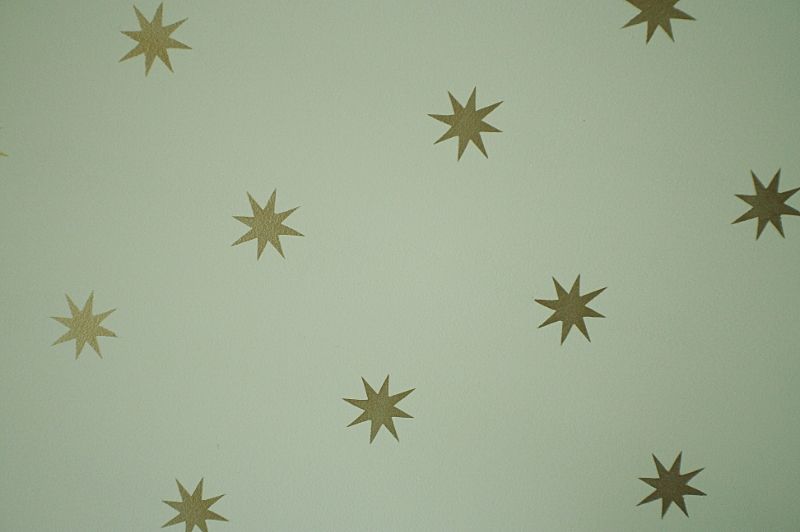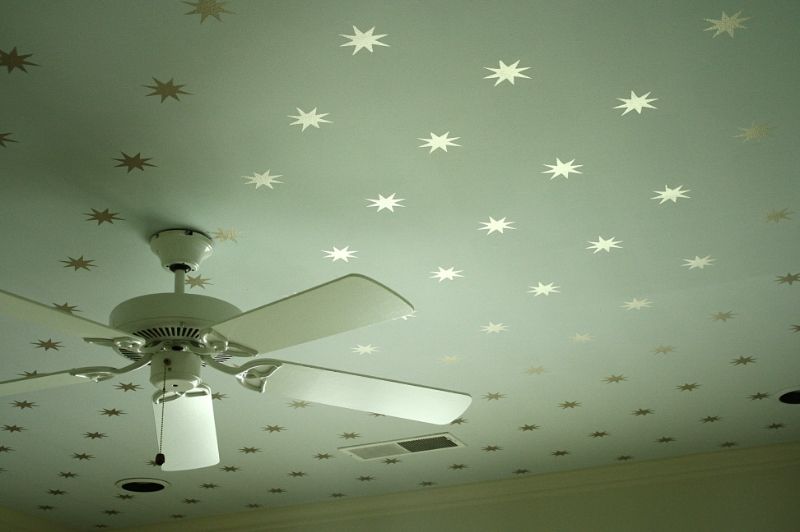 What do you guys think? I have to say - I really like it, and I am trying to decide where I can do this in my own new house :)