The other day, one of my favorite clients/people ever found some seen-better-days adirondack chairs on the side of the road in a nice neighborhood. Sara is one of those scouters - she finds the coolest antiques and vintage scores in little junk shops or on the side of the road ALL THE TIME. And her house is a perfect mix of vintage and new. Seriously. I beg her to start a blog, because it would be amazing, and the world needs to see her casa.
Anyway, she didn't have a need for the chairs, and thought that I might want them for my new house, so she inquired and I accepted. Woo! When we move, our house will feel so empty, and there will be so many new things we'll need to purchase (yay), so it'll be nice to have at least something to sit on outside as soon as we move.
The chairs were nice quality, but had some chipping, peeling paint: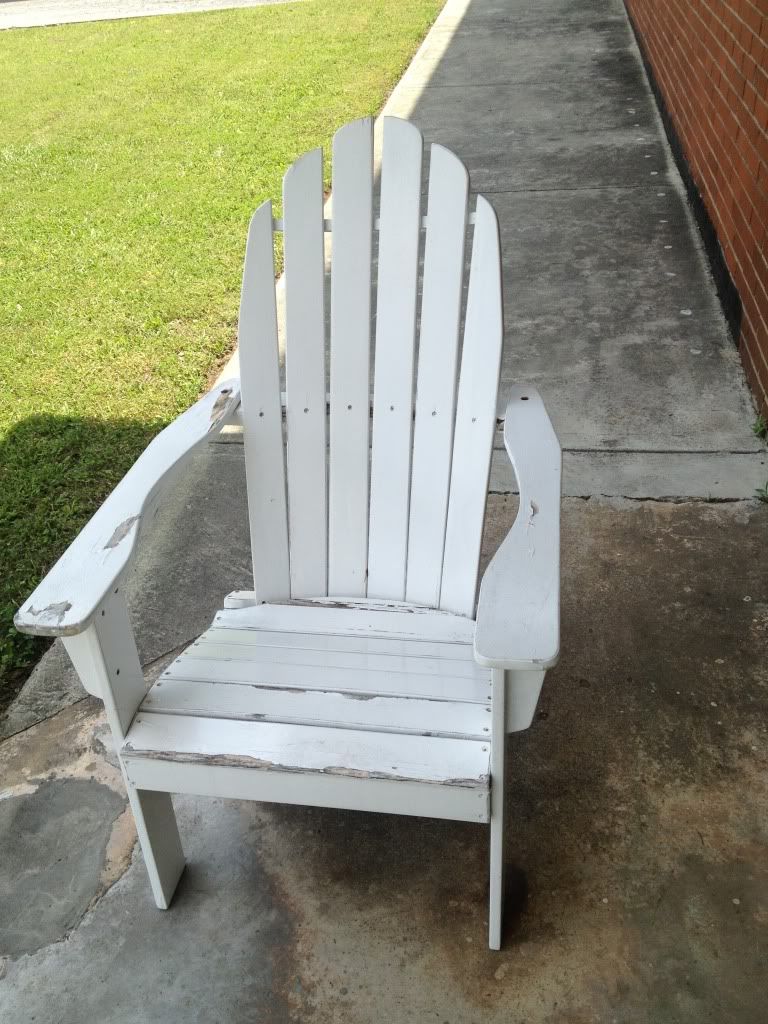 I used my electric hand sander to flatten and smooth out the paint chipped areas: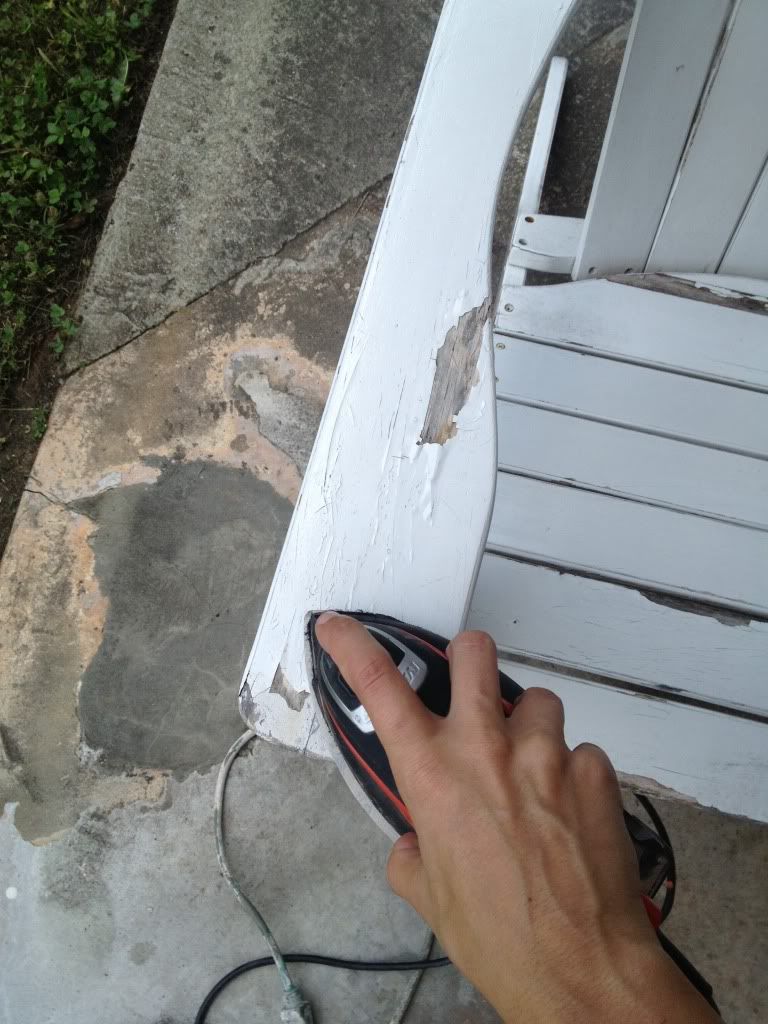 excuse the veiny man hand. That's what happens when I'm workin'.
I decided to paint them a bright orangey-red. I knew getting the paint in those slats would be annoying with a brush, so I used some leftover red spraypaint that I had at the studio to paint the slats and hard-to-reach places: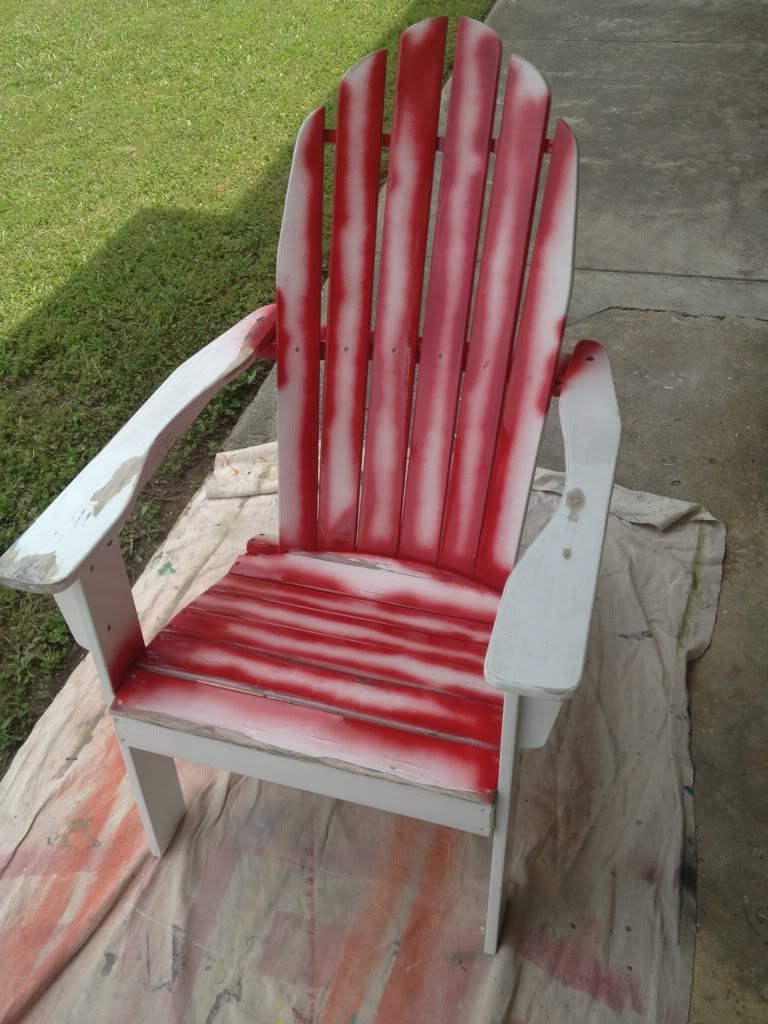 Then, I rolled on some outdoor oil based paint: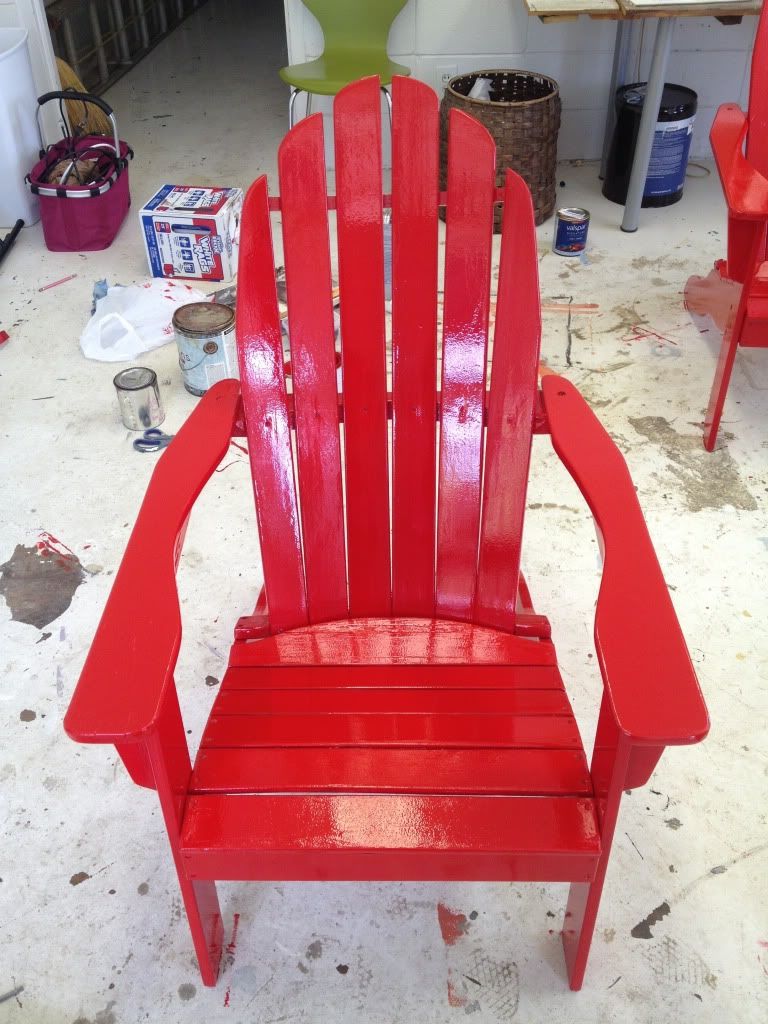 After that first coat dried, I could see where I would need to go back and prime a few areas -- where the wood was showing through. I just went back with my white oil based primer and covered those spots. The reason why, is that when you have raw wood, the finish of your paint is going to seal and dry differently than the rest of the area on your project that is painted. This way is easier than priming the whole chair (though, that would've probably been a good call. I was working on little time here, so i did it the faster way)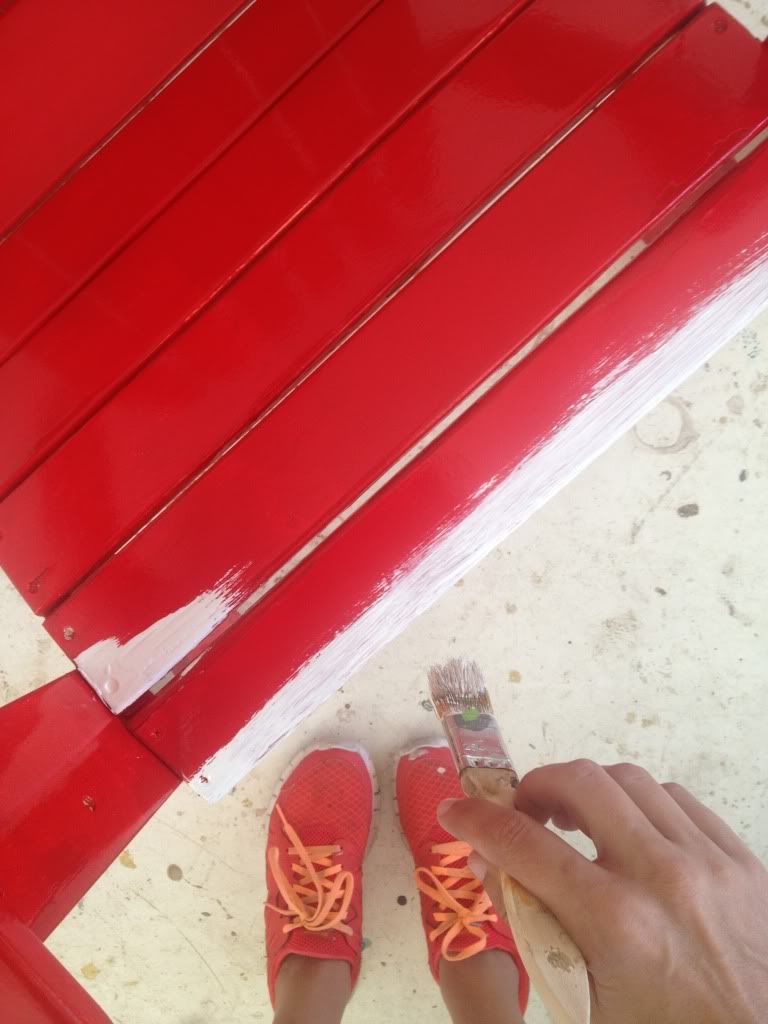 (brushing paint onto the little areas that needed primer)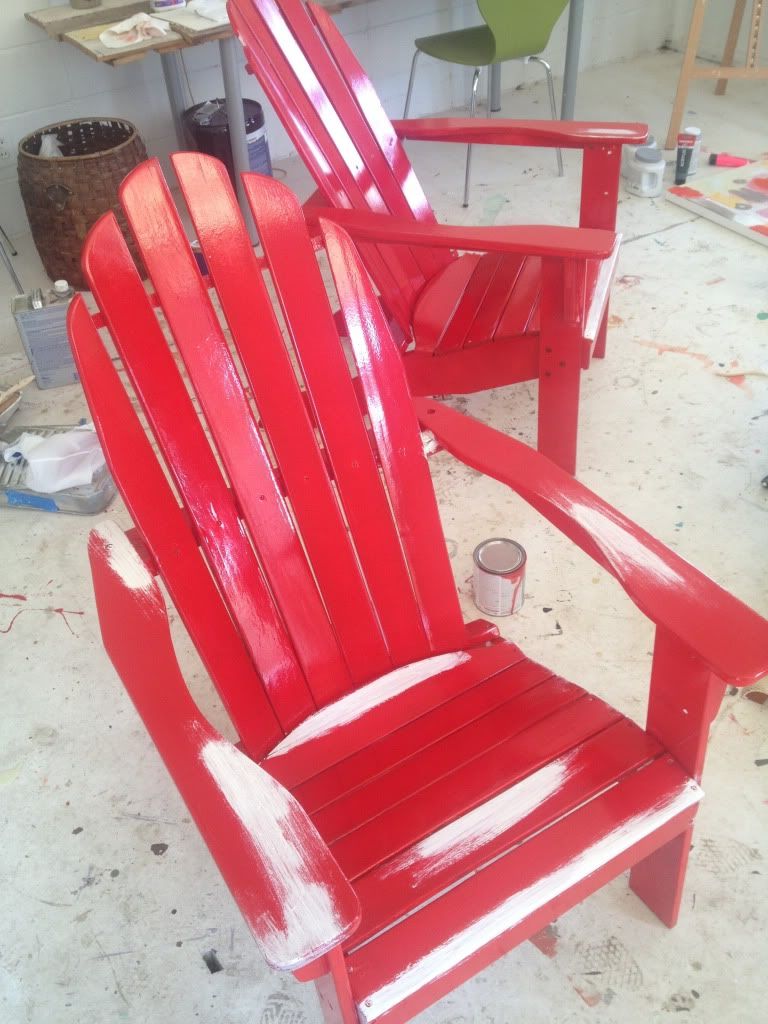 there's the chairs after they got their spot treatments.
Now, I just let that dry, and come back in with my second coat of red:
ta da! I love 'em.
Thanks a million Sara! I love the "new" chairs!
___