I am in the middle of painting stars on a nursery ceiling, and I thought I'd share a few photos of the progress so far... I'll finish it up today.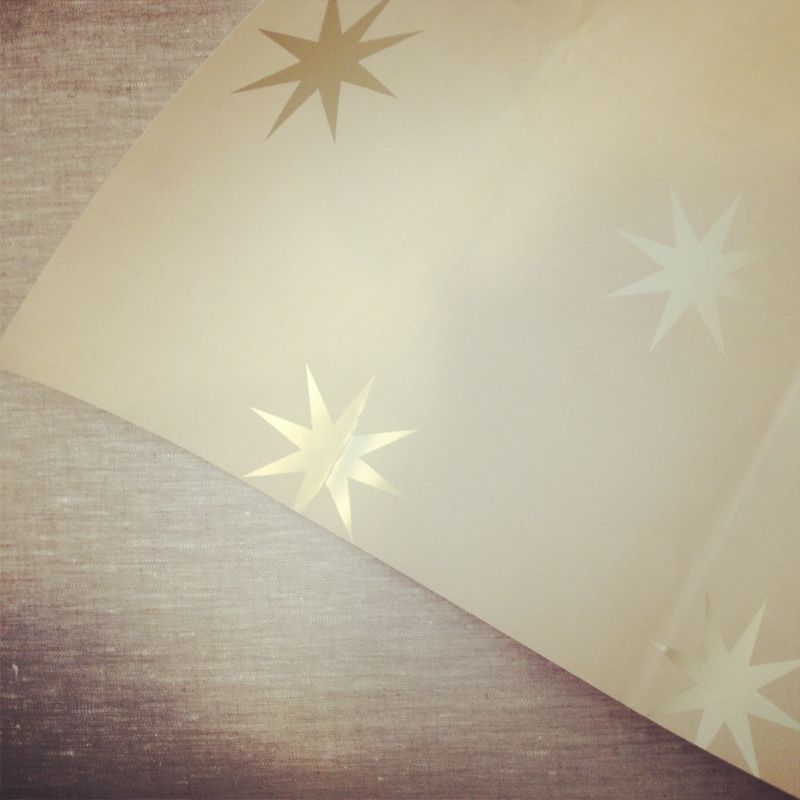 Here is the Osbourne & Little paper that my client loved. She thought about papering the ceiling, but knew that with the time put into that, it would be really difficult to get down when she eventually tired of it in the future. Plus, with paint, we are able to customize the colors for her baby's nursery.
Here's my stencil making process...
On the ceiling, ready to start:
In progress: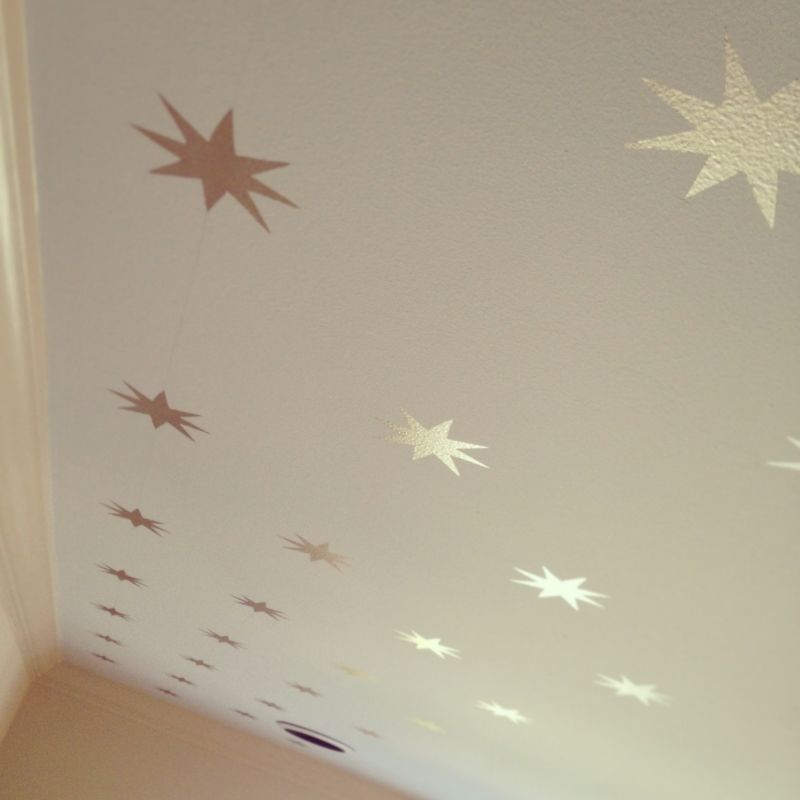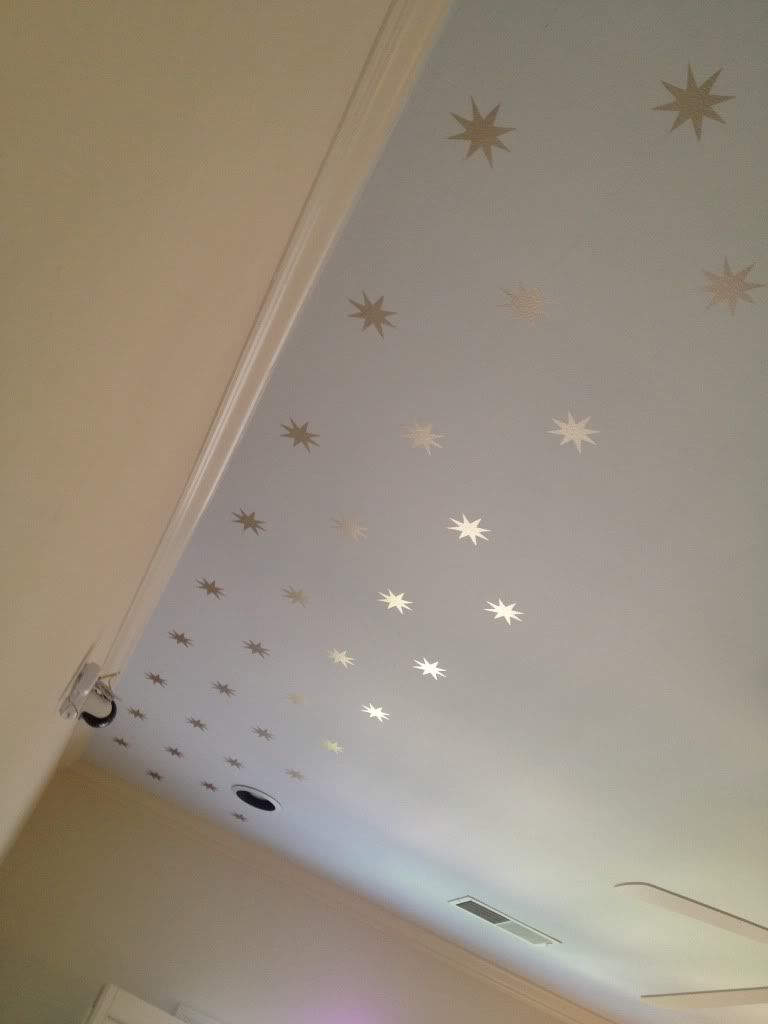 What do you think so far?
The nursery is looking so great. I wanted to show you a couple of pictures of pieces around the room. The room is being designed by my friend and designer,
Heather Hogan Roberts
.
(obviously, all the furniture is pushed to one side of the room, because I am painting on the other side, but you can get a feel for the prettiness.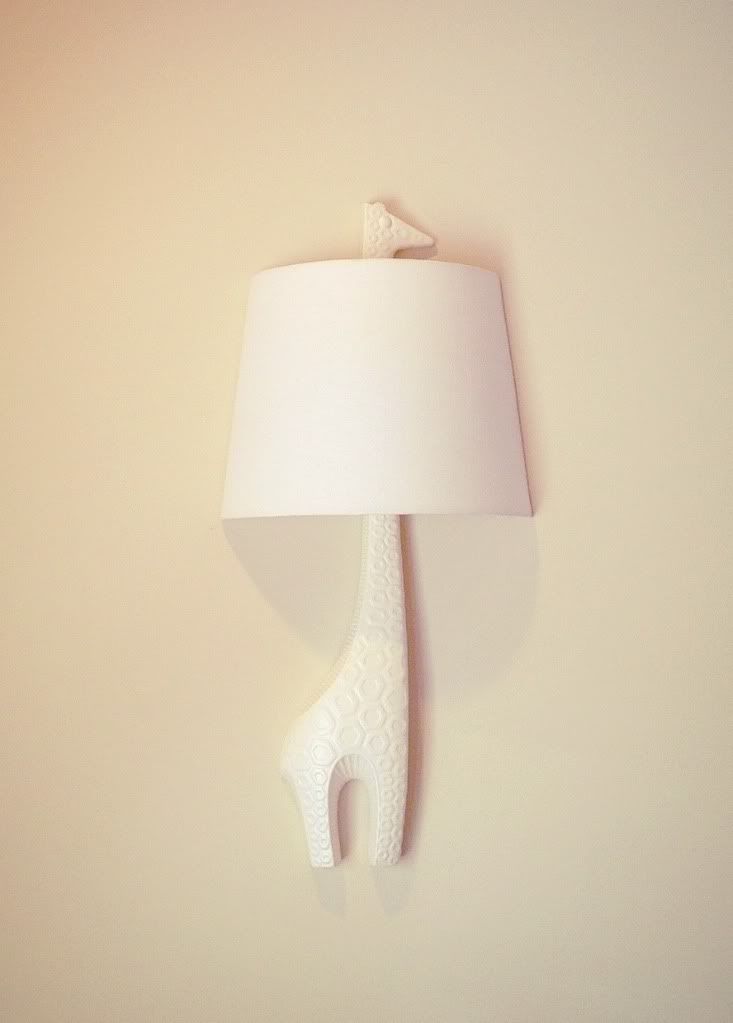 and you know these Jonathan Adler sconces are my favorite part!