Hi! How's your week going?
I'm headed out to a meeting and then to paint a baby nursery pretty soon here, and then another child's room mural tomorrow (it'll be a fun one, I can't wait to share photos when it's finished!).
I just wanted to check in and show you guys some progress shots from a painting I've started: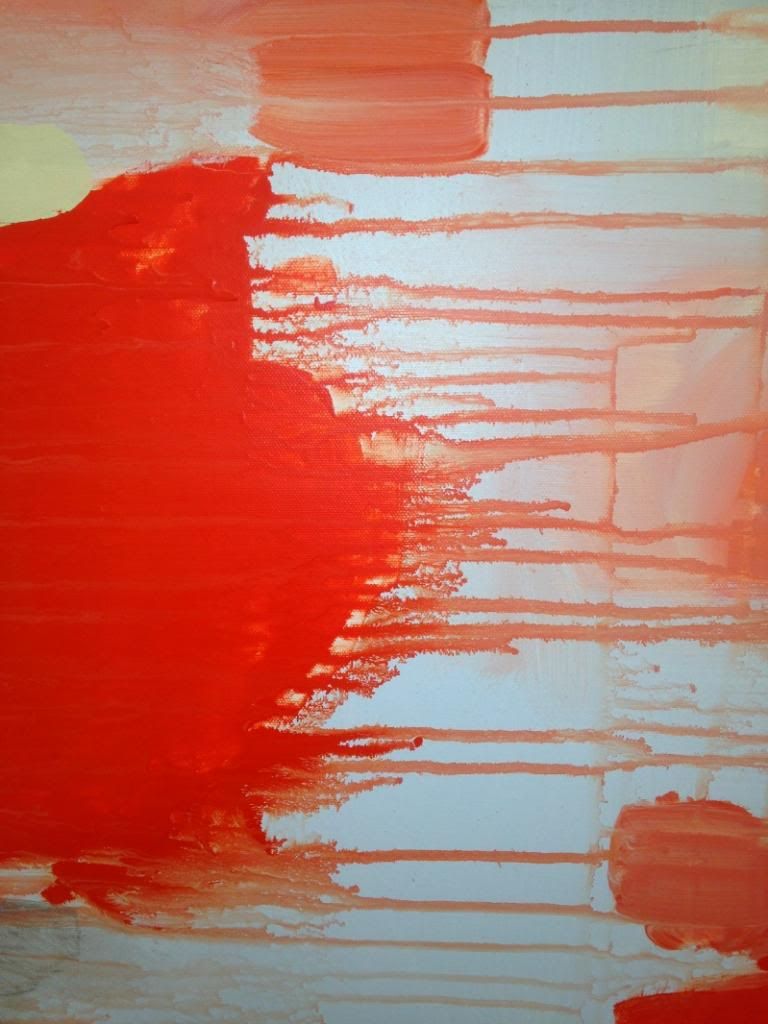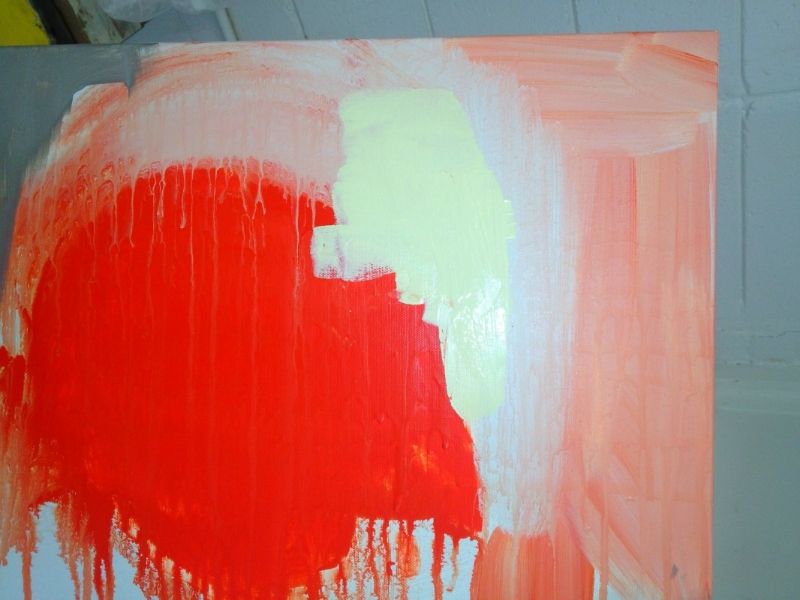 I loved the way the water and the paint reacted to each other on that top leftish red/white area - cool, huh?
Have a great Wednesday -- I'll be back soon.