Recently, I made over a piece of furniture to resemble wood. I was pretty happy with the outcome (and am actually doing something similar today at work), and I thought I'd share.
The piece started out like this: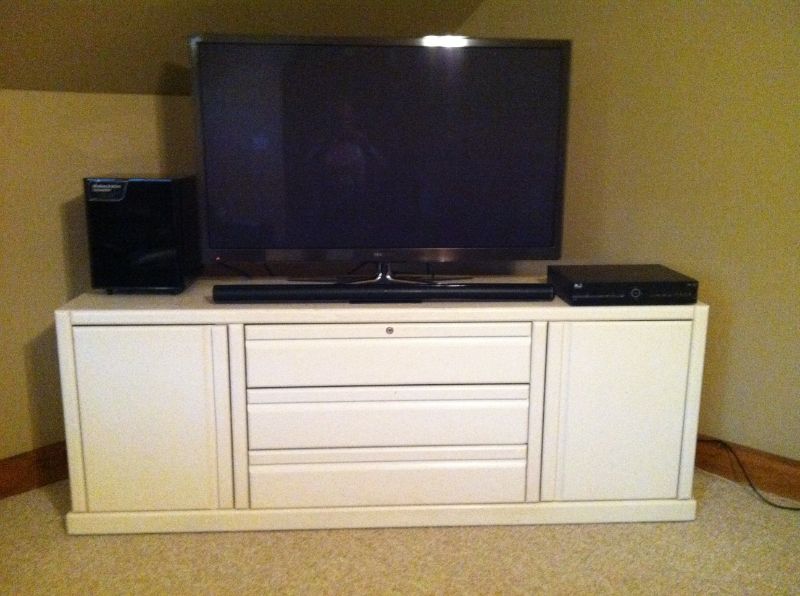 It was a painted white tv stand, but it was big, solid, heavy and high quality wood, so my client wanted to keep it for her tv room. The problem is that her house is full of pretty wooden doors and trim, so she wanted something that was more in the flow of the house.
This was my inspiration photo for the faux wood: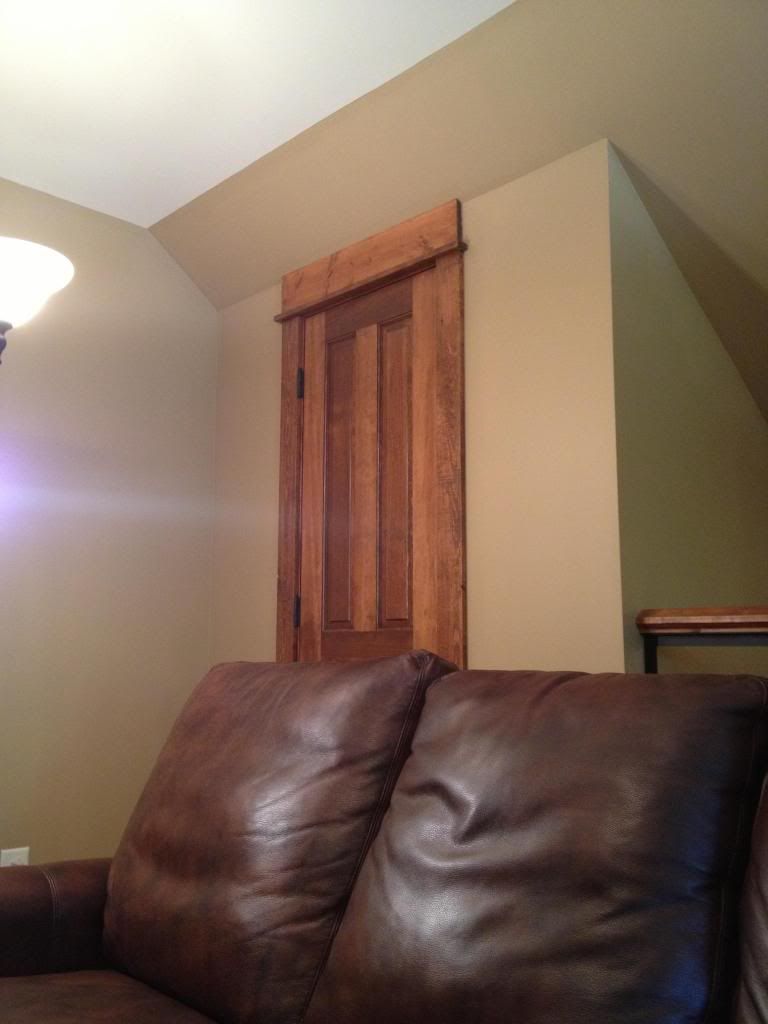 I wanted to do a little bit on the darker side, but you get the idea.
To do faux painted wood, you first paint your piece with a primer that is a color similar to peanut butter. It's the color on the right in this photo:
Then, you use stain and seal (a faux painting product) to achieve the wood look. In this photo, I'd just painted it on. To achieve the look, you have to do several coats of THIN paint. Thin is key. if you brush it on thick or dry (like this photo), it won't look like wood.
This is after the first coat -- already looks like wood (the front part of the drawer. looks really similar to the REAL inside wood of the drawer):
and all done: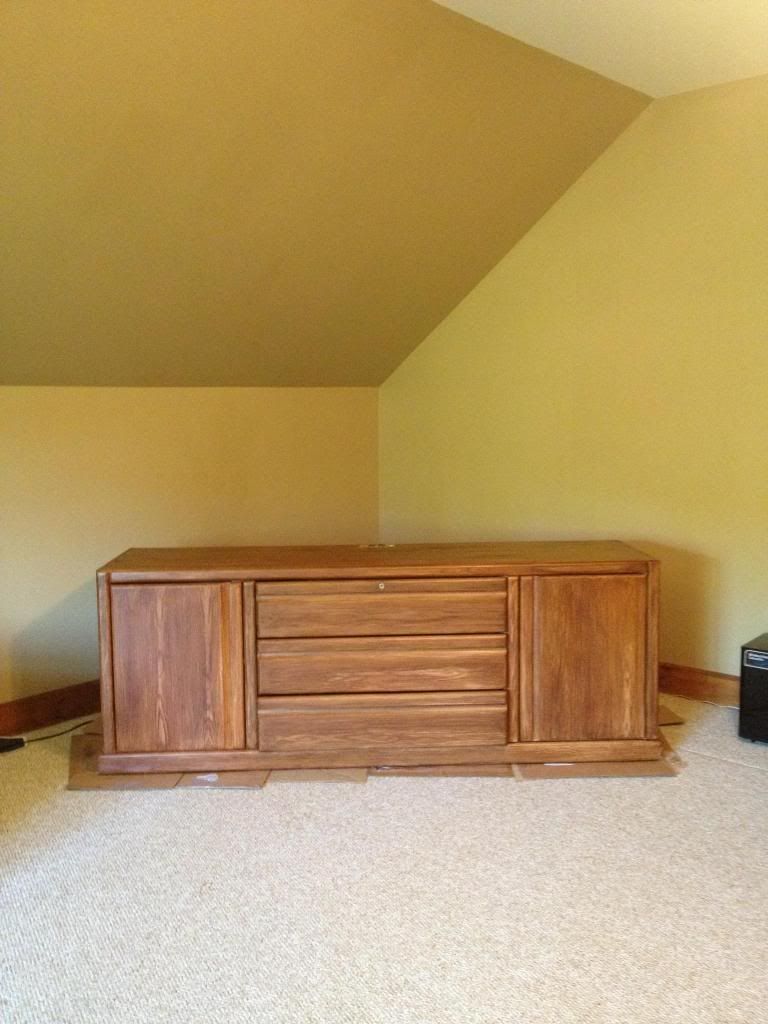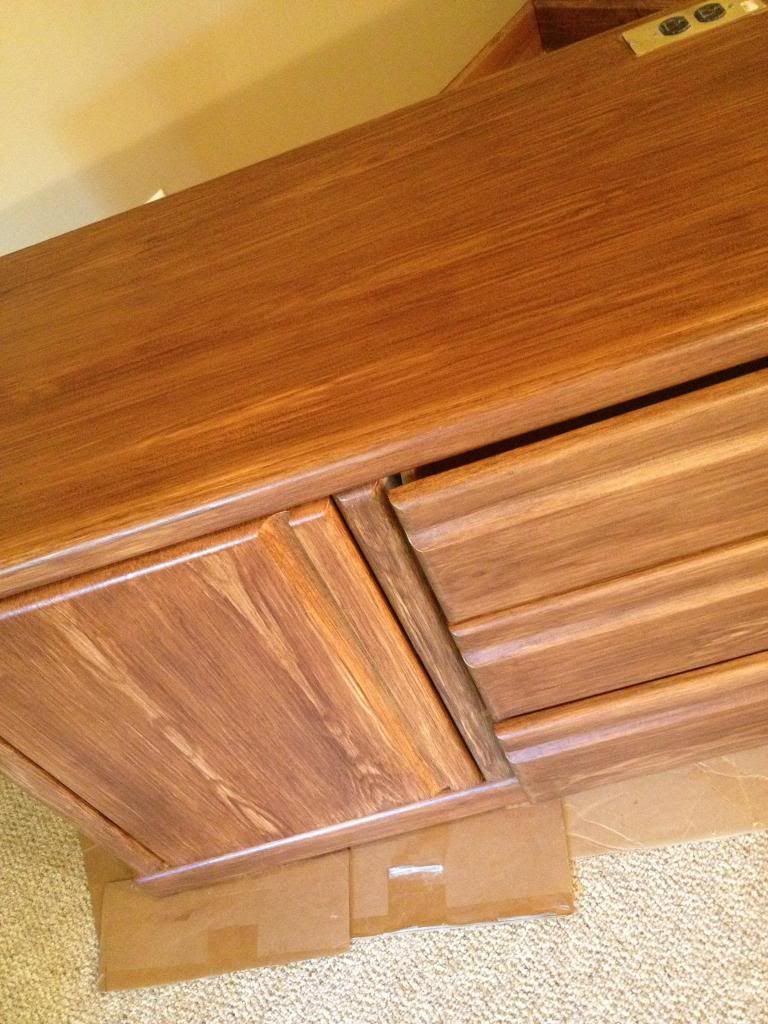 I also use a wood graining tool to make it magically have "knots"